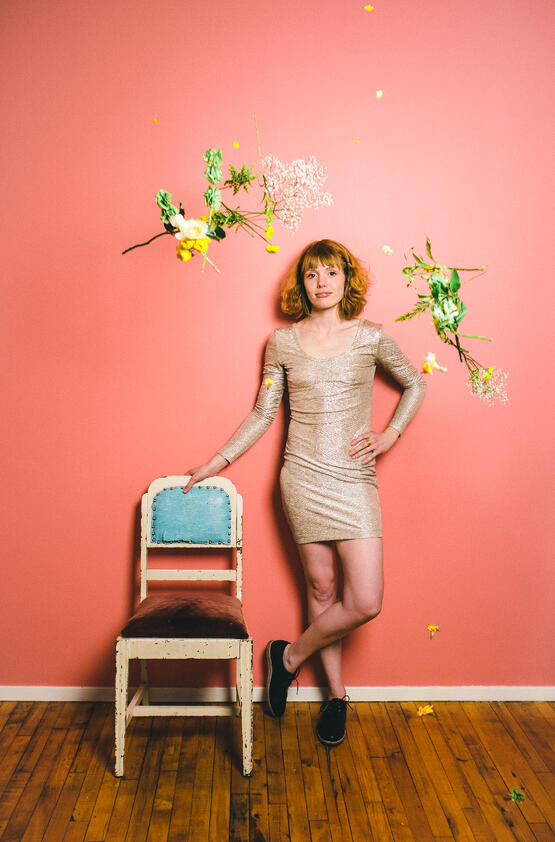 Haley Bonar (it rhymes with "honor" — jeez, what are you, 12?) is a woman who's hard not to root for. From her origin story (she was discovered at 19, at a Duluth, MN, open mic night by Alan Sparhawk of Low, who asked her to drop school and join the band on the road as an opener the following week) to the plucky disposition that gives her both the wherewithal for her duties as a single mom and the "why the hell not?" willingness to cold call the likes of Justin Vernon with demos, Bonar and her music are instantly beguiling. We caught up with the singer/songwriter to chat about her career and upcoming album.
Tell me about your relationship with Alan Sparhawk of Low.
I was a fan of Low's when I was in high school. It had little to do with my decision in moving to Duluth, MN (where they are based) to go to school, but it ended up being a major factor in starting my career as a musician. I had been playing around Duluth in bars and coffee shops for fun and to make extra money, and had recorded my record, The Size of Planets, at Sacred Heart Music Center in Duluth, which is co-owned by Sparhawk. I gave him a demo of my stuff and he liked it, and then heard my record. At an open mic called "Experimental Thursdays," I brought my farfisa and a guitar and played three songs. Alan was there and asked me after my set if I would be able to open for their tour, which started in a week. I quit school and brought my drummer with me in a Honda Civic, opening for them in the Midwest and southern states. I was 19. My record was released on their label Chairkicker's Union that April, two days before my 20th birthday.
How is your new record, Last War, different from what you've done before?
To me, this record is exactly as it should be in the sense that all of my records are continuously morphing into the next sound or production style. My albums are also all pretty diverse within themselves, ranging from rock to slow folk to country. Also, since my other band Gramma's Boyfriend began a few years ago, I have discovered myself as a different sort of performer and songwriter, performing and writing the style of music which inspired me to start playing in the first place when I was a teenager. Last War seems to be the marriage of "my" music and "Gramma's" music.

Are there any songs on the record that have an interesting backstory?
I recorded the song "From a Cage" last winter in my house and, despite not really knowing him, sent the demo to Justin Vernon the same day I wrote it. I thought, "Why not? I think he would like this song." And he wrote me back saying that he had listened to it 30 times in a row while he was plowing his driveway. I ended up keeping the demo version on the record, adding drums, keyboards, and Justin Vernon's backing vocals, which he offered to do because he loved it so much. Super flattering.
"Woke Up in My Future" was written long after Last War was finished. I was asked to record a 7" for the Liz Logelin Foundation, which Dave Grohl had offered his studio to the foundation to do these charity records. We went out to LA last month and recorded two songs in two days, thinking we had it done. But when the distributors told us that my record was not going to be considered a full-length unless it was 32 minutes long (it clocked in at 29), I decided that this song was fitting and would add three minutes. So there it is!
Anything else you'd like to add?
I'm 30 years old, I'm a single parent with a beautiful daughter named Clementine, and I have been playing music since I was 16. Also, I am fully aware that my last name is one of constant slaughter because I went to public school. But it rhymes with "honor" and it is what it is.