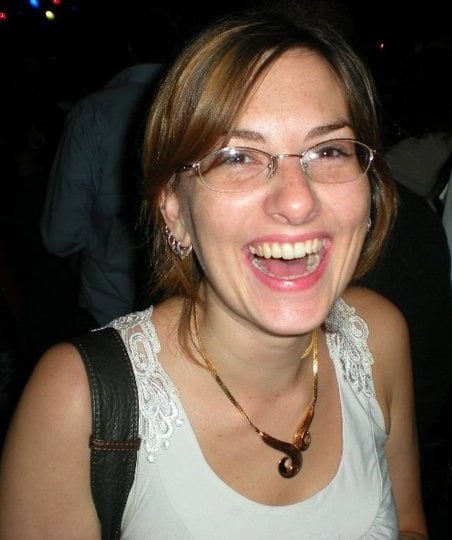 Photo courtesy of Jennifer Sellers
Jennifer Sellers has always been a supporter of the live music community. Fueled by her passion to connect artists and industry professionals, Jennifer naturally and ambitiously began her career in the music business during college by working to showcase local bands and songwriters. This turned into band management for acts such as Boss Relief, Foster McGinty, and Arjun after she graduated. She then went on to intern at Creative Entertainment Group (CEG), was brought on full-time as a concert promoter in 2005, and has been with the company ever since.
CEG often partners with Sonicbids to give artists performance opportunities. They're currently booking for Fontana's, a unique NYC venue with a great atmosphere, where the owners truly care about providing quality music. In the interview below, Jennifer tells us more about the gig and why she loves booking Sonicbids artists for her shows.
How did you go from intern to full-time concert promoter at CEG?
I made sure to ask questions, propose ideas, and remind my co-workers and bosses of my interests, which they allowed and helped me to pursue. I have been working at CEG for nearly nine years, and have been involved with nearly every aspect of concert promotion and operations.
How do you choose which venues to work with?
The venue relationships are formed and developed through multiple avenues. Most come from having a previous [connection] with a venue owner or talent buyer, through colleagues' recommendations, and by word of mouth and reputation.
Tell us a little bit about your gig listing for Fontana's in NYC. Why is this a good opportunity for artists?
Fontana's is a great intimate venue with a chill vibe, sweet décor, and a professional staff. The venue loves music. We decided to focus some of our efforts in finding bands within a specific genre using Sonicbids, which helps ensure bands get booked with like-minded acts.
Why do you choose to book talent through Sonicbids?
The fact that bands are active and searching Sonicbids for gigs and opportunities shows that the band is proactive in their development. CEG is always seeking new talent to get involved with and develop in the NYC market. That starts with creating a working relationship, and Sonicbids is a great platform to create those working relationships.
What are the most important factors to you when reviewing a band's EPK?
First the music, then the facts, followed by the action. When promoting a show, we need to help you help sell it. Why are you the band to go see play live? Make sure you have live footage, press blurbs, and a band bio about the music and the show – not about how you became a musician. Give us a taste of everything.
What's your favorite part about your job?
I feel good about building friendships in this business and having successful shows. I love the vibe at our live events and seeing fans dance and enjoy the music. I love hearing musicians' stories and watching them play. There are a lot of little elements to this job that bring light to all the work.
What's your number one piece of advice for new artists?
Treat people with respect. And remember, it's not always about you, it's what you can do for them, and what you can do for each other, and what you can do together. This is a team operation. We all want to succeed.
Apply by September 9, 2014 to play Fontana's in NYC.