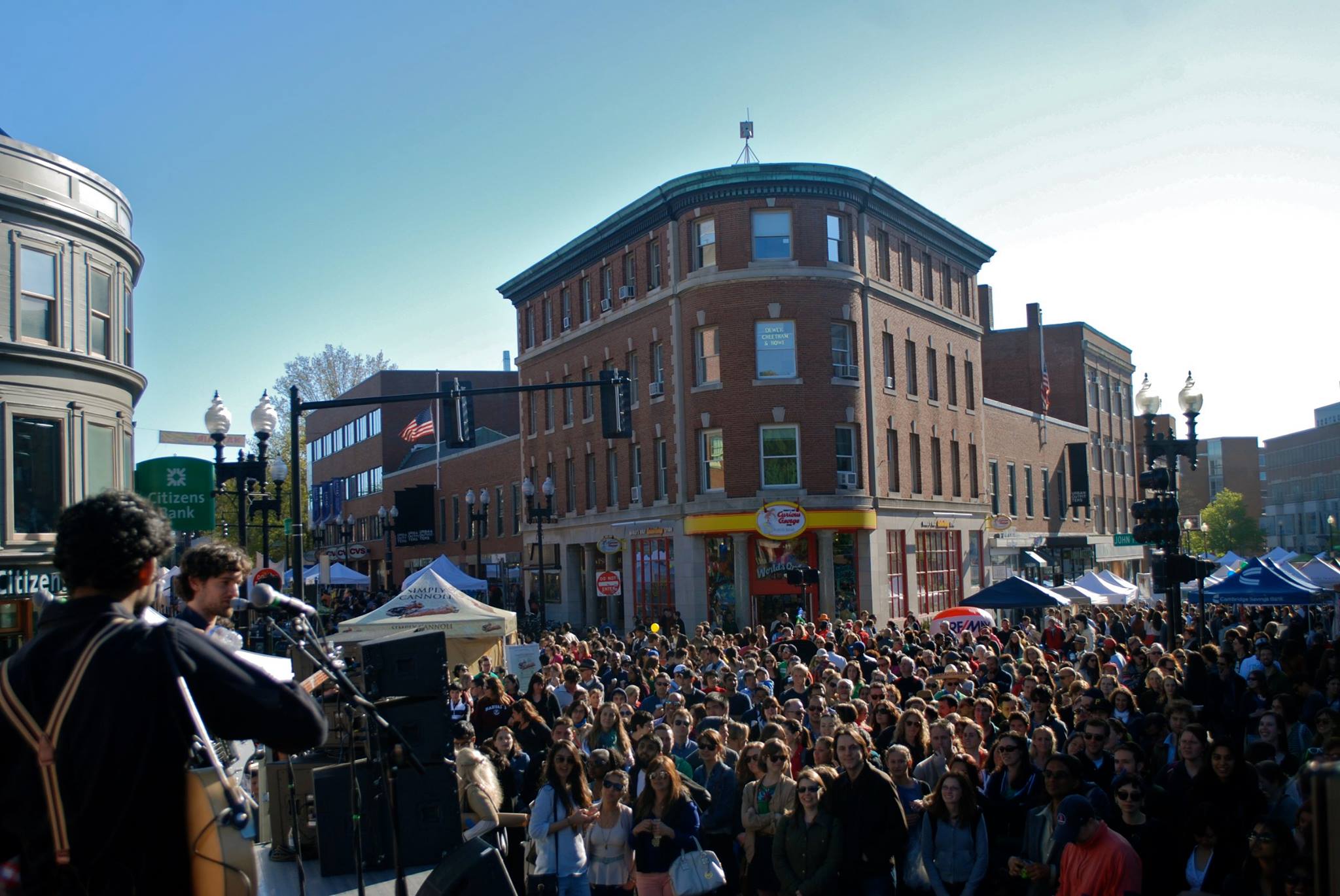 Boston Square is home to MayFair in Harvard Square, a sprawling and supremely enjoyable springtime festival that encompasses food, painting, sculpture, dance, performance art, experimental art and—of course—live music performances featured on five separate stage. These different locations highlight artists in genres as varied as jazz, blues, folk, singer/songwriter, country, rhythm and blues, dance and more. The festival, going strong for 30 years now, takes place this year Sunday, May 5, from 12-6 p.m., and your act has a chance to snag a last-minute spot on the bill. The deadline to apply is Wednesday, April 16.
Sonicbids recently spoke with MayFair Executive Director Bill Manley about the festival to shine a spotlight on how bands should best present themselves for a chance to play.
What makes MayFair different than other festivals?
The 31st Annual Mayfair in Harvard Square features music, dancing, food, crafts, street art, beer gardens and entertainment for all ages. The festival is highlighted by four stages of live entertainment, including a dance stage, a chalk-on-the-walk installation, three beer gardens sponsored by Grafton Street, Border Cafe and John Harvard's Brew House and over 150,000 happy people!
In addition, Mayfair features over 150 artisans and merchants selling arts and crafts, jewelry, and vintage clothing and boasts over 40 food vendors serving up international fare and local favorites!
Who can bands expect to see listening to them in the MayFair crowd?
The diverse demographic at MayFair ranges from local young urban professionals, families, students and visitors from around the globe.
Describe one thing about MayFair that really stands out.
The Cambridge Rotary Club's annual Chalk on the Walk raises thousands of dollars for local charities. The art of chalk street painting has a history stretching from Renaissance Italy to present day. Corporate and individual patrons sponsor painting squares and artists donate their creativity and talents. Prizes are awarded to the artists and proceeds from the event go to local Cambridge charities and scholarships.
Why is this a good festival for bands to play?
In recent years, the stages at MayFair are being seen as a place to discover the best up-and-coming local talent. The main stage can see crowds 40 people deep during peak times at the event. Last year, the secondary stage in the Church Street Parking Lot was revamped with a larger staging area, which has increased number of attendees viewing the performances and the adjacent beer garden.
The large number of spectators at the stages provides a substantial amount of visibility and awareness for artists who normally do not have the opportunity to play for large crowds.
What do you look for in bands who apply to play your festival?
Upbeat and family friendly music are the key to drive traffic to the stage and in many cases, get the crowds dancing!