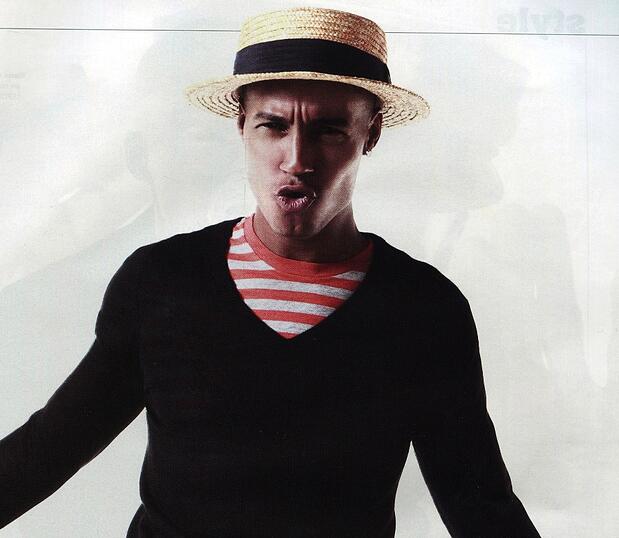 Vaughn Lowery (via 360 Magazine)
Vaughn Lowery is probably best described as a renaissance man. Born and raised in Detroit, he's a scholar, actor, model and entertainer with a degree from Cornell University in Industrial & Labor Relations. He got his start by interning at Vibe magazine and went on to become the founder of 360 Magazine, an award-winning publication that celebrates artists, fashion and diversity. He is also an international talent, known as the spokesperson for Joe Boxer recognized for his appearances in "Scrubs" and "America's Next Top Model."
Vaughn uses Sonicbids to find top talent for 360, giving up-and-coming artists the opportunity to receive press and social media support from an international publication. Below, Vaughn illustrates how he got where he is today and why he trusts Sonicbids to find the artists he's looking for.
Tell us an interesting snippet about how you got to where you are today.
One late night I was walking into the train station in NYC, and the assistant to celebrity makeup artist Sam Fine [approached] me. He encouraged me to model, and in fact, set an appointment up with renowned photographer Fadil Berisha for a test shoot. After overnighting those images to Ford Models New York, I was signed on the spot.
How did you get the idea to start 360 Magazine?
After spending almost two decades in the entertainment and fashion industry, I noticed a lack of under-represented artists and talent within the pages of major magazines. It's very disheartening, so myself and a few others in the industry decided to formulate a platform for a global society – celebrating people's uniqueness. No matter your religion, creed, race, sexuality or culture, if you have something of interest to our audience, we will try to fit you in at some capacity.
In addition, we noticed that many other magazines don't offer some of the premier services that we offer, such as concierge services, a social media wall and a courtesy PDF version of the entire magazine. We are also very proud to say that this is the only place where you will find such a mashup of artists from all genres, backgrounds and success levels.
What are your favorite elements about your field of work?
I love the fact that every day is a different day and we have so many projects, covers and platforms, so I'm never bored. But my absolute favorite thing is traveling around the world and within North America.
How is 360 connected to the music scene?
My childhood best friend and singer/performer Terry Dexter is the 360 music editor. She and I are both from Detroit, aka Motown. Music is in our bloodline and soul. As a singer with a four-octave range, Terry has had successful collaborations with Eric Benét and will.i.am, and has opened for Patti LaBelle.
We were the first US magazine to feature Gotye on cover before and during his three Grammy nominations, which turned into wins.
How do you support and promote musicians?
We're not your average team of journalists – we too are artists who had to invest in our own projects and never had any real guidance. We understand the artist community because we are artists. We are extremely accessible and offer an array of programs to assist artists on all levels.
We give musicians unique opportunities to be either featured in our magazine, placed on a digital promo mixtape and/or reviewed by someone on our music team.
How did you discover Sonicbids, and how has it benefited you?
A good friend of mine and recording artist, Chioke Dmachi, told me about Sonicbids. I soon discovered that our very own cover gent Gotye was discovered in the USA as a Sonicbids member.
We love Sonicbids! They have helped validate our brand, and in turn, we offer their members access to a global platform of tastemakers.
What's your biggest goal for 360?
As an award-winning publication, our biggest goal is to maintain a certain level of excellence and continue to grow exponentially so that we can offer support to our vendors and audience members.
Apply by October 7, 2014 to be featured in the next issue of 360 Magazine. Plus, keep an eye out on the360mag.com for their special UK issue featuring The Who, coming out late this summer.