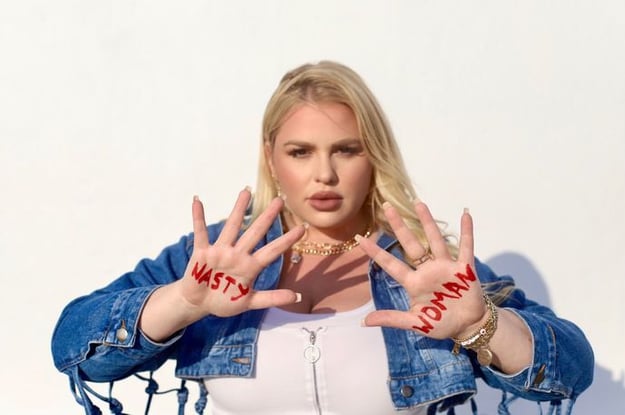 As 2020 comes to an end and you think about your goals for next year, we've been thinking about how musicians have worked on moving their careers forward during the time of COVID-19. We reached out to a few different independent bands and artists to find out more about life as a performer during a global pandemic. This week we had the pleasure of chatting with artist Chel about her experience and career.
Chel is a female artist in every sense of the word-- from music, to modeling, to her body positivity artistry. Growing up in St. Louis and now living in Los Angeles, Chel has found her main journey: self love. Her indie pop music explores themes of body positivity, female power, and self love. Aside from making music, Chel partners with brands that stand for these same values. Here we have Chel talking about her experience and music trajectory during Covid-19.
Has COVID-19 changed your perspective on making music?
If anything, it has changed my perspective on releasing music. I still make music how I used to, but I've been more eager to release music and more frequently.
How have you been connecting with fans during COVID-19?
I've been doing a lot more on social media. I took this time to start a TikTok account and really started posting on there. I've also been using my Instagram, LÜM, which is a new music app that combines streaming with a social media platform so you can connect with your fans, and clubhouse, a voice chat room app that is mostly people in the industry.
Other than Instagram, what platforms have you used to reach out to fans, have you learned any tricks with streaming, and have you been able to increase engagement? Have you run into stream fatigue?
I mainly use Instagram. I also use TikTok, YouTube, and LÜM to interact with fans. Of course, I try to make sure I am on all platforms. I have definitely been able to increase engagement over the last few months. I don't think I've felt a stream fatigue, I think people are listening to music now more than ever. The objective right now is to be releasing more music to keep people engaged to counteract stream fatigue!
Career wise, how are you planning out 2021? Despite stream fatigue, what other hurdles do you expect and what goals have you set for yourself?
I don't really plan too far in advance because everything can change day to day. I would like to release a lot more music and take more advantage of my social platforms. I am hoping that things get a little better with Covid so that I might be able to start performing again!
How does your new single "Nasty Woman" express your femininity and stances on gender equality and body positivity?
I think it expresses my femininity by saying that femininity doesn't have to be expressed in any particular way. I wanted to make a statement that said you cannot define what a woman should be. I wanted to list the ways in which women have been oppressed in the past and to say that I'm not here for it. Regarding body positivity, I put clear imagery in the video showing measuring tapes and corsets to represent our past history with how a woman's body should look and my distaste for that.
Who has influenced the way you make music most?
This is a hard question because I've had so many influences throughout my life. I always like to sing big songs when I was younger because I've always had a big voice. I was in all different types of choirs and was used to singing show tunes, jazz songs, and ballads. That being said, my dad introduced me to all different kinds of music from a young age. My older brother also inspired me because I wanted to be like him, and he listened to Rock and Rap. When I moved to St. Louis, I was working with mostly Rap and R&B artists which influenced me again in other ways. At some point, I started working with Pop producers which again changed my style. It's all played an influence in how my sound developed.
When partnering with a brand, what types of brands are you looking for?
I really only like to partner with brands that I like or believe in. I don't want to represent something that I wouldn't buy myself. If it's clothes, would I wear it? If it's a product, would I use them? Is it a company I can stand behind? Am I supporting a cause by supporting the brand? These are the main things I look for.
If you could give any piece of advice to your younger self, what would it be?
Believe in yourself. Anything is possible if you believe it and you work hard enough. Know that there's always room to grow, don't limit yourself. Strive to keep learning. Don't put too much weight on one person's opinion. Art is subjective! Keep your head up!!