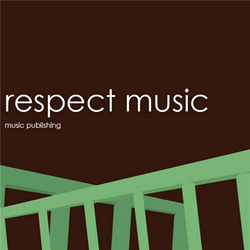 Here at Sonicbids, we're a curious people. When we heard that Singer/Songwriter Anthony Salari got his song, "Stupid Pretty Girl", on Jane By Design via Respect Music, we wanted to know more. Good thing that we're also a sharing people – read on to see what we learned from Sharon Dean, Director of Respect Music and Salari himself!

Anthony, congrats! How'd you get involved in music placement?

Salari: I worked at it for many years! I really just tried to make unique, catchy music and basically looked for opportunities to get it into decision makers' hands. Actually, the first recognition I ever received was through a Sonicbids songwriting contest. The first place prize was studio time at a place in Nashville. I won it with a totally green bedroom recording and it gave me some confidence to pursue other opportunities, which eventually lead to my Respect deal.

Sharon, as a music publisher, how do you select music that you'll eventually place?

Dean: We have a listening session every two weeks. One week before the session, all of the new music is given to four members of staff who spend time listening to the new submissions in their own time and without conferring to any anyone else in the team. Each member of staff brings the ones that they think are suitable to the final session. The best songs/compositions always shine through.

So what type of music typically works best for placement?

Dean: It depends what type of sync it is. Most genres can work, though jazz is difficult. The music submitted has to be broadcast quality. Upbeat positive music works for ads, for example. Anything with reference to drugs, cigarettes and alcohol is a no-no. So if there is a great song with these references then it is always good to have a "clean" version.

Anthony, why do you think your song "Stupid Pretty Girl" was a good fit for placement?

Salari: Honestly, I feel that through the spectrum of emotions television shows and movies need music to represent, there are places for all kinds of music. With that said, most times the music needs to be super-catchy in some way. There needs to be something in it that makes people stop and notice: a cool lyric, different melody, anything that makes it stand apart. The music supervisors have told me there are sometimes hundreds of songs selected to choose from for a single show, and that's after being funneled down from 2 or 3 other rounds of possible considerations. Competition is fierce; force others to love your music!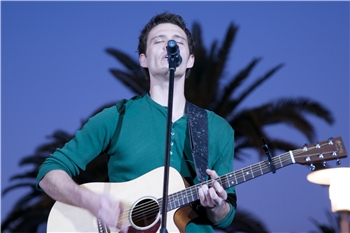 Sharon, you pitched Anthony Salari's song to Jane By Design. How does a pitch like that work?

Dean: We submitted the song to the supervisor and she came back to us to say that she loved the song and was considering it for the show. The producer got to hear it and even set it as her personal ringtone. A few weeks later, we received and email from the supervisor saying that they wanted to use the song and we negotiated a sync fee. After that, it all happened very quickly. We cleared both sides for publishing and master within hours. 24/7 availability for clearance is imperative – that's what we are good at. We then rush released the song "Stupid Pretty Girl" out on the Respect Music label and signed a worldwide digital distribution deal with Absolute.

That sounds like a crazy, but awesome time for everyone involved. What happened after that?

Dean: [Well,] the great thing was that Antony was also invited to the wrap show for Jane By Design. He met the cast and the crew. We believe this placement will lead in to many more opportunities for this truly talented artist. His YouTube hits have tripled in a week. We have also monetized his YouTube channel. He is a truly exceptional songwriter and this song will work for many years. So go and buy it on iTunes.

Anthony, what's the #1 thing an artist needs to know about working with music publishers and getting their music placed?

Salari: Have complete belief and confidence in your music - get it to the point where you are amazed by how frick'n cool it is. Love and appreciate the fact that you're making music and doing what you're passionate about. Others will be totally jealous of your coolness. Forget the haters. Apply that level of dedication into getting other people to hear your work. To paraphrase a line in Jurassic Park, "Nature finds a way," well, music will find a way, too.