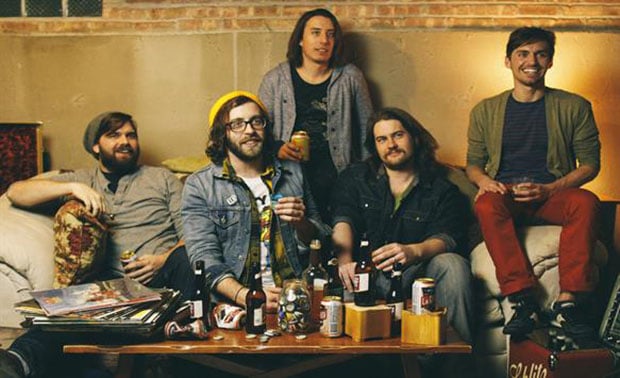 Summerfest takes over Milwaukee for 11 days each -- you guessed it -- summer. Nearly one million music fans come to town during the balmiest of Wisconsin months to experience incredible music on 11 stages and more deep-fried food than you can imagine. Drawing 800 musical acts, Summerfest is the largest music festival in the Midwest and, as one would expect, it has something for everyone. For bands looking to play this year, Sonicbids has 40 performance slots reserved members. We sat down with Sonicbids artist, Archie Powell and the Exports, to get the skinny on their Summerfest experience.
They performed on July 7th, the final day of the festival. Performing bands get free admission, so they got to spend most of the early part of the festival taking in the music, sights and meeting up with old friends. Most of the band is originally from the Milwaukee area, so the highlight for them was "seeing old friends and family amongst all the other rad acts that you get to see for free."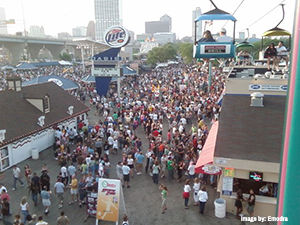 Playing festivals at this scale opens doors for bands looking to make new friends and finding connections. I asked if this provided new opportunities for them, but this local band keeps it simple. "One step at a time. Every new friend is another one you didn't have yesterday. This last one we played was business as usual. I don't care for surprises."
For other artists trying to follow in their footsteps, they shared their mantra that's gotten them this far. "Work hard and be kind."
Their last piece of advice for people attending Summerfest applies to bands and fans alike. "Shell out for the Sky Glider. Love that thing."
Check out Archie Powell and The Exports and listen to some of their new tracks. Their new album "Black in Black" drops April 28th. You can preview one of their songs, Scary Dream, before it's available publicly below