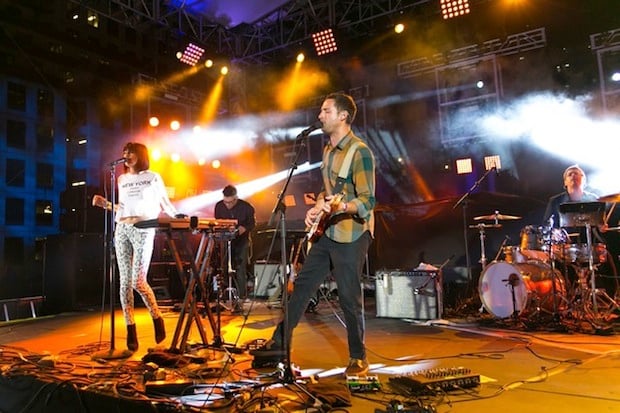 Perform at SXSW 2015

Trying to find gigs for your band? We've got lots of Sonicbids promoters who want you to perform! Check out our top opportunities this week, and then submit your EPK to anything that sounds like a good fit for you.
SXSW 2015 Music Conference and Festival
Now in its 29th year, SXSW Music has been one of the largest, most influential, and anticipated annual events worldwide. Last year, over 2,300 acts showcased for nearly 28,000 industry attendees, including over 2,800 media representatives and thousands of fans. As the official, exclusive application platform for SXSW for the eighth year in a row, Sonicbids has brought thousands of artists to the festival. Although the final deadline is October 10, apply by September 12 to pay the discounted price of $33.
Application fee: $33 | Early deadline: September 12, 2014
John Lennon Songwriting Contest Presents Live @ A3E Conference
The John Lennon Songwriting Contest and A3E have teamed up to offer a performance slot for one lucky artist at this year's A3E Conference, a special event for performing songwriters and composers who utilize new technology. The selected artist will be featured during a performance at the Berklee Performance Center, where approximately 1,200 guests are scheduled to attend. Plus, all submissions will automatically be entered in JLSC Session II and will be considered for over $300,000 in cash and prizes!
Application fee: $30 | Deadline: September 13, 2014
Music Licensing for ShopHQ
National cable television network ShopHQ is looking for one Sonicbids artist to create an original song for the network, which will be used as a promo bed and under various show content. The selected act will be credited on air and on the network's website. ShopHQ attracts a positive, engaged community of shoppers, and is distributed to 85+ million homes, broadcasting on air, online, and via apps on iOS and android devices.
Application fee: FREE | Deadline: September 14, 2014
Water for Children 2014
American Festivals is seeking up to five Sonicbids artists for Water for Children, a free event taking place in San Diego, California. Water for Children's purpose is to bring awareness about water conservation to the community, and inform people of what they can do to help. Selected artists will be compensated $100.
Application fee: FREE | Deadline: September 17, 2014
Oktoberfest 2014 in Harvard Square
Four Sonicbids bands will get to play the 37th annual Oktoberfest in the heart of Harvard Square, which is attended by well over 200,000 people. The festival is a great opportunity to get exposure through Oktoberfest's press coverage both in print and online.
Application fee: $10 | Deadline: September 17, 2014