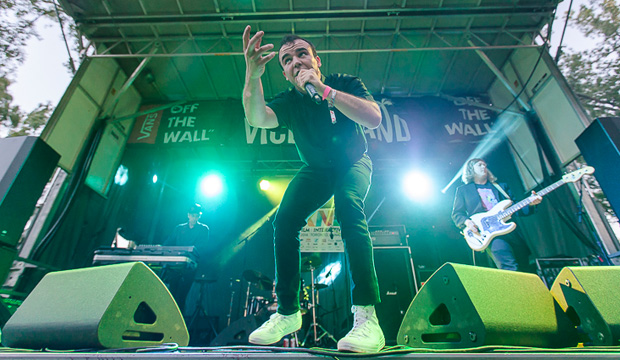 More than 1,000 bands and comedians descend upon Toronto every summer for more than a week's worth of music, arts, and laughs. The annual festival is called North By Northeast or, as the cool kids refer to it, NXNE.
NXNE counts among its alumni everyone from The National and The Flaming Lips to Ghostface Killah and De La Soul. Each year, NXNE selects hundreds of Sonicbids artists to take part in the festival.
Ever wonder what makes your EPK stand out? We asked Crispin Giles, Director Of Music Programming for NXNE, for some tips on what they look for in submissions.
1. An eye for detail
NXNE is looking at the complete EPK when reviewing a submission. While listening to the music player, we'll explore all the other elements of the EPK looking to see a complete track listing, new videos, recent live updates, press pull quotes, discography, recent photos, and more. Keeping your EPK current and complete is essential.
Nothing says "I'm not interested" more than a half-assed submission. Why do my programmers want to bother if an artist can't take the time to complete their calling card? This is likely NXNE's first introduction to the band, and first impressions are everything.
2. Originality is key
I think people want to connect with something on an emotional level and are interested in something musically fresh – a different take on the familiar. It's really disheartening to see bands simply regurgitate clichés and conventions. I mean, yes, conventions exist for a reason, but it's what an artist can do within those structures that make them stand out over another. Be musically inventive. We'd rather be blown away by something really cool sounding than wade through paragraphs of reasons why we should like something. Many times bands will follow a sound or trend to its bitter end, explaining how fresh it is – and in reality, it's a formula. For me, I always like hearing something genuine and real.
3. Creativity
We can do without the flowery bio prose and staged "band shots." The first thing is always the music, and then we want more to be revealed, but in a cool and honest way. Stay away from the hard sell pitch. We're more likely to respond to the creative – both musically and in the ways artists promote themselves.
4. The big picture
After having a bit of time getting to know an artist through their EPK, a larger impression begins to emerge, and questions are asked: Is the band on the road? Are they doing what they need to do in order to support their thing in a meaningful way? Where are they placed? Where are they on their personal arc? What are people saying about them? Where and what sized rooms have they been playing? These all factor in as our programmers begin putting ideas in place for slotting an artist. We're looking at the big picture and how everything complements each other. Every element in an artist's EPK helps inform our response.
Are you ready to play NXNE in Toronto? You can submit by clicking below!