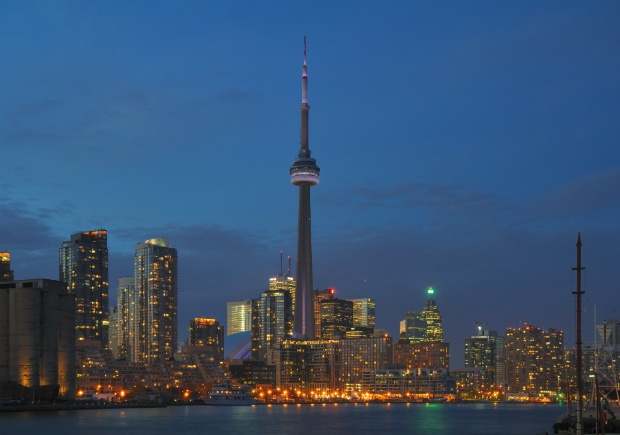 Image via Wikimedia Commons
This article is about Toronto, Ontario, Canada, so please forgive me if an innocent "eh" falls out here and there, or a "u" happens to slip into words like "humour" or "colour." Anyway, Toronto and the surrounding municipalities have provided the world with many great artists. Recently, Toronto-born artists topped out three of the top four spots on the Billboard Hot 100. The Weeknd took spots one and three with his tracks "The Hills" and "Can't Feel My Face," respectively, while Drake's "Hotline Bling" took number four. The number-two spot was filled by nearby Stratford, Ontario's Justin Bieber and his song "What Do You Mean?" It's the first time in history the top four spots have been taken up by Canadian recording artists.
All of that is to say that in recent years, Toronto has become a hotbed for musical talent. Aspiring musicians come from around the country to try and hack it in the Big Smoke (as the city is known to anyone living outside of it). There are a plethora of venues across the city that have played host to some of the world's biggest musicians, but those can be a little difficult to crack into if you're just starting out or your new band is still trying to find its footing. The good news, though, is that there a lot of decent venues where up-and-coming bands can cut their teeth around the city. Here are six in no particular order.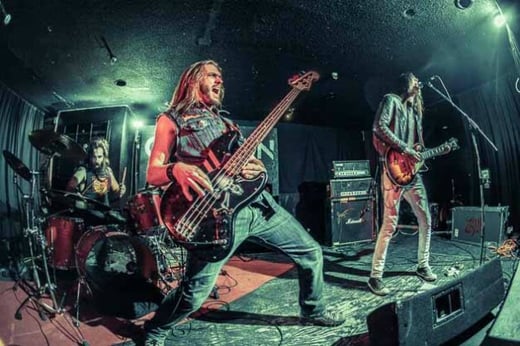 Photo by Nic Pouliot, courtesy of Coalition T.O.
Coalition hasn't been around for very long (it just turned one year old on January 23, 2016), but it's been gaining a pretty great reputation about town. The underground bar rests just inside the borders of the distinctive Kensington Market neighborhood, one of the city's most famous and well-loved areas. The 200-person-capacity venue caters to the punk and hardcore crowds mostly, but all genres are welcome.
Coalition is largely a venue for touring bands, but there are a lot of opportunities for newer bands. Manager Matt tells me, "We are the spot where new bands play first shows, and often in a big atmosphere." If you're worried about your potential draw, you'll be happy to find a built-in community of supportive people who hang out at Coalition regularly and will check out your band, or at least give you a chance.
How to book: Find the proper phone numbers here.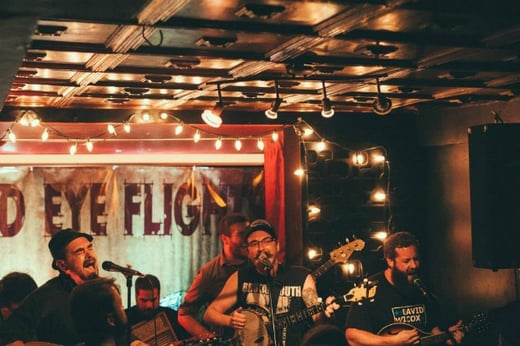 Photo by Sam Bennett
This bar is located in Mirvish Village near the ever-popular Annex neighborhood of Toronto. Its easygoing atmosphere is a great place for fresh faces to get some stage time. It hosts live music every night of the week, often with multiple shows in the same day, as well as weekly comedy shows. The narrow room that sits in front of the stage serves to create an intimate atmosphere for performance and audience members alike. If you bring your parents, and they need to escape the noise, there are quieter quarters upstairs to enjoy a drink.
How to book: Fill out an inquiry form here.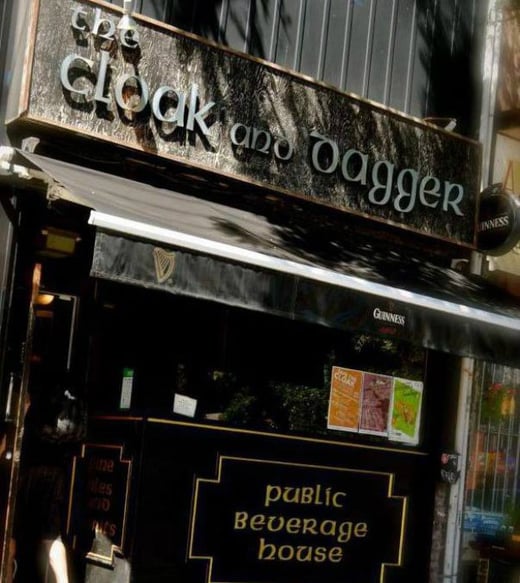 Photo by Melissa Castro, courtesy of the Cloak and Dagger
The Cloak sits just down the street from Coalition in the College and Bathurst Streets area. Many an aspiring songster has taken the small stage of the Cloak over the years. It's not uncommon to find old-time banjo pickers one night and a raucous dance party the next, all topped off by its excellent beer selection and beautiful patio in the summer months. The bar's staff and regulars are great supporters of the artists who take to the stage at this longstanding establishment.
How to book: Email the talent buyer here.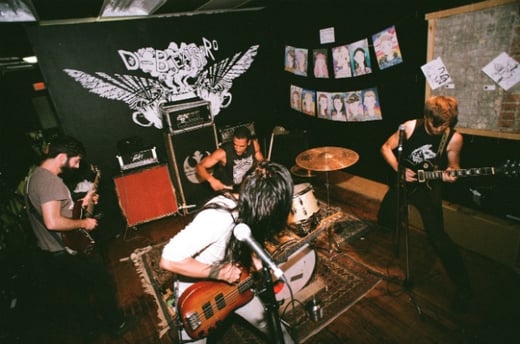 edhochuli at D-Beatstro. (Photo by YOSH Photography)
D-Beatstro is another relatively new establishment, popping up in the Bloordale neighborhood over the last year or so. During the day, it serves as a vegan bakery and cafe and offers brunch on the weekends. In the evenings, it's a great space where you'll often find young bands opening for more established touring acts. It's a dry venue, which means all of your shows can be all ages.
How to book: Email the owners here.
Dundas Video was formerly known as the Magpie Taproom, and for years hosted bands from all over. When the bar came under new ownership, a face lift and a name change followed, but the renovations came with a larger performance area and a whack load of vintage video games that you can play while you're waiting for your drummer to set up. Live music is held from Sunday to Thursday each week.
How to book: You can reach the talent buyers here.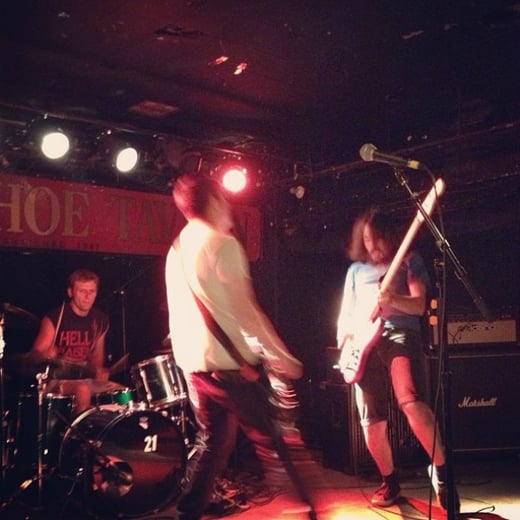 School Damage at the Horseshoe. (Photo by Ty Trumbull)
The 'Shoe is one of Toronto's most iconic venues. Everyone from Talking Heads to the Rolling Stones has graced its stage over the years. You definitely need a bit of pull to get a set at the Horseshoe on a Thursday, Friday, or Saturday night. But for all you aspiring Mick Jaggers out there, the bar often hosts showcases for up-and-coming acts earlier in the week. It's a great time, eh?
How to book: You can find everything you need to know right here.
Ready to play Toronto? Click here to find more venues that are currently looking to book emerging acts!
Ty Trumbull is a Canadian musician and writer living in Mexico City. He's played banjo and guitar with a bunch of bands you've probably never heard of.