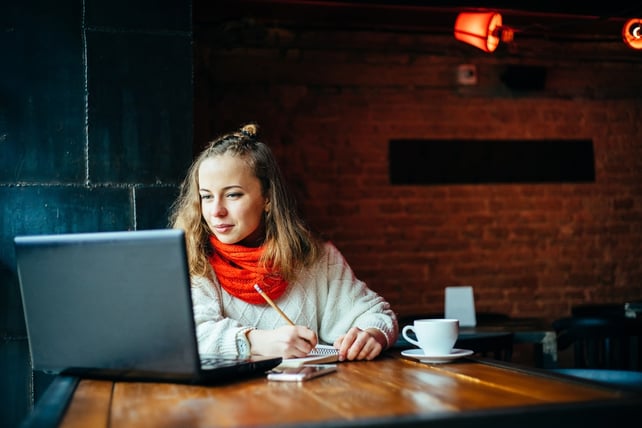 Image via Shutterstock
Tour life. It's something most bands dream about, but what about balancing your musical ambitions with the logistical requirements of planning and preparing for life on the road? Is it even possible for an artist to become a tour manager, too?
If you've been debating about transitioning into a tour manager, or simply want to better manage your own gigs but haven't known where to start or the first steps to take, this article's for you. We talked to four Tour Managers who have worked with artists such as Paramore, Breaking Benjamin, Tame Impala, the Flaming Lips, and Foxygen to find out what really goes on once you hit the road and how you can get started.
What do tour managers actually do?
A tour manager's scope of responsibilities could be most effectively described as anything and everything under the sun of the band and tour's individual needs. He or she is the first one in the venue and the last one out. Because tour managers (TMs) bear the responsibility for the tour, it can be tough to incorporate true days off.
"Days off are never really days off," explains freelance TM Melanie Pherson. "You are always on and available to your crew and artists."
That's because at the center of it, TMs must understand and anticipate the needs of the artist as well as the crew. They're human organizers.
"This includes timelines, travel, personal preferences, literally understanding their mentality and how they operate on a day-to-day basis," explains John Phillips, former TM for Breaking Benjamin. "Everyone has their own preferences and needs and understanding all of them is crucial to making sure that the ship runs smoothly."
What are some misconceptions about TM life?
For artists that want to be their own TM, it can be tough to blur the lines between their role as a bandmate and a TM. Being the TM means not only being organized and on top of everything, but it also means running a tight ship.
"Remember that tour managing is a job," warns Erin Dougherty, current tour manager for Time for Three. "A lot of new TMs get excited about being on the road and hanging out with these new friends that they forget how important professionalism is. Have fun, sure, but not more fun that you would generally have with co-workers you're close with. People will watch what you do and how you behave, so work hard, and be professional."
There's also the misconception that tour life is glamorous. Pherson assures us that while it has its own rewards, glamour isn't one of them. "The artists get to be fancy; you'll be stuck in the production office trying to figure out how your runner spent so much float on laundry."
Another misconception? That if you plan ahead, things will run smoothly. Phillips says don't count on it.
"There is always some kind of crisis, something that someone did not inform you of, or some kind of issue that will arise," he says. "Don't panic! Everything has a viable solution in the end and if you keep your head on straight and a great outlook, you will be beyond effective."
[How to Be Your Own Tour Manager]
How do you prepare for a tour?
As an artist booking your own tour, you already know that just the booking process alone can be an undertaking. But when you're also acting as the band's TM, there's a whole new set of responsibilities to consider.
"You need to know [everyone's] personal information well in advance," says Phillips. "These things include drivers license, passports, hotel preferences, etc. Think of it like having a family on the road and making sure all of your family members are always taken care of. "
How can aspiring TMs get started?
Observe everything
Noamme Elisha, event producer and past tour manager for Tame Impala, the Flaming Lips, and currently Foxygen says she got her start by convincing a production company to hire her as a production assistant. From there, she watched and learned. Something bands and aspiring industry alike have been told more than once and for good reason.
When it comes to getting your foot in the door, there's value in jumping at an opportunity and being a keen observer of the people around you. There's also a certain amount of sacrifice and hustle that comes with the territory, at least in the beginning.
"I remember going to class at 8:00 a.m., running to the venue at noon, and spending all my day with tour and production managers while doing my classwork between sets," says Elisha.
Melanie Pherson backs the "watch and listen" philosophy:
"Once I [was on] the bus, I watched and I listened constantly – to the crew, the management, the venue, etc. I listened to what they complained about and what they enjoyed. And I memorized the crew's Starbucks drinks so if there was a particularly rough load in, I could perk them up around the 3:00 p.m. lull. If your crew is happy, things will go well for you."
Trial and error
When John Phillips started out, it was a mix of timing, luck, and hard work. "It was actually very ironic," he explains. "I was the promoter for [Breaking Benjamin] for their first show after a four-year hiatus. The band had reformed and I was asked to put together a show with seven days of leeway.
"Shortly thereafter, I was asked to become the band's full time TM, which I was for the duration of the Dark Before Dawn tour cycle. I had been an event planner for years, so when dealing with logistics and other aspects, I felt it was a great way to go into the industry.
"A lot of what I learned was by trial and error, and I have a lot of great mentors as well in this industry. All of them were beyond helpful for me to learn the ropes and understand the touring industry."
[Why and How to Find the Right Mentor for Your Music Career]
Try everything
Personally, this is my gold standard. When you're first entering the industry, it's easy to set your eye on one prize and never lose focus. And that has its benefits! But not everything you first try to accomplish will end up being a good fit, so don't be afraid to try different roles, techniques, and strategies.
"Get some time in every role so you know how to serve your entire team," suggests Melanie Pherson. "Do good work, nurture connections, and people will want to work with you. Listen more than you talk. Create and build relationships."
What can you learn from these TM veterans?
When it comes down to it, there's a lot to learn from our predecessors, and the ones currently in the roles that we dream of occupying. The general consensus? Take your time, know what you're good at, network (seriously!), and learn as much as you can about everything you can. Work hard, and people will take notice.
Angela Mastrogiacomo is the owner of Muddy Paw Public Relations and Infectious Magazine, as well as a personal development coach. Muddy Paw works with emerging artists and growing industry talent to bring their music and product to industry tastemakers. Clients have seen placement on Noisey, Idobi, Substream, A Music Blog, Yea?, New Noise, and more.