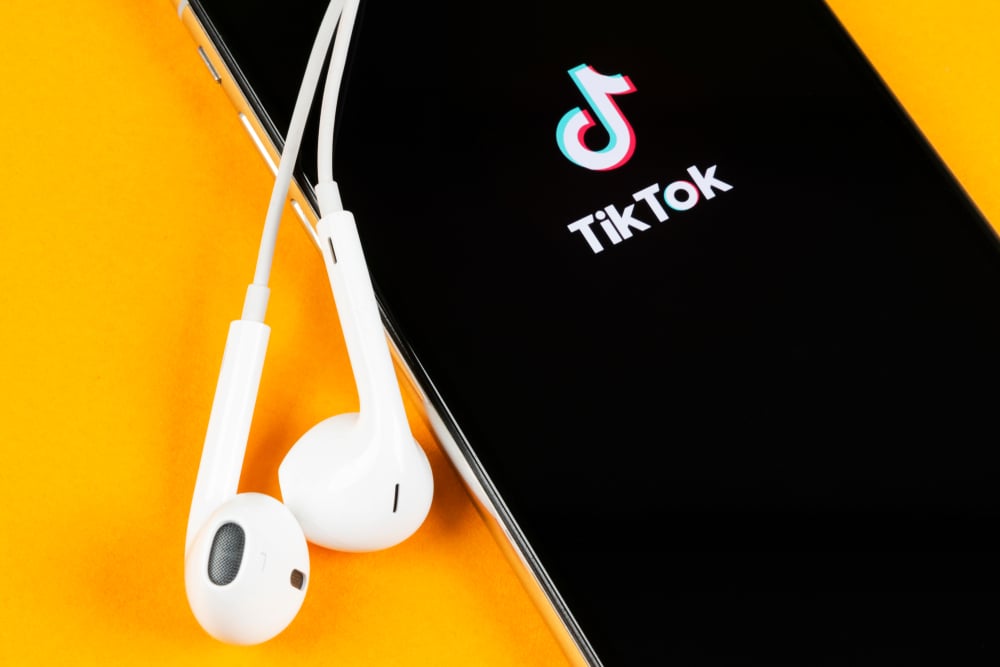 Image via Shutterstock
This article originally appeared on Haulix.
TikTok is making superstars, but what kind of musicians are most likely to get ahead on the fastest-growing social media platform?
TikTok is an unstoppable force in the world of music. With more than one-billion downloads worldwide and over 500 million monthly users, TikTok has a sprawling community of creators who are actively shaping pop culture on a daily basis. From dances to jokes and even music, TikTok is at the forefront of social influence among young people, and that trends is likely to continue for the foreseeable future.
TikTok's influence on music is perhaps its most interesting. Since helping Lil Nas X rise to history-making success with his hit song, "Old Town Road," the platform has aided other unlikely stars in finding success. First came Blanco Brown and "The Git Up," which is now a platinum-certified song, and then came the one-million-dollar deal Stunna Girl received after her track "Runway" went viral. More recently, fast-rising star Ashnikko found a burst of attention after TikTok users discovered her sexually-charged smash, "STUPID."
The users of TikTok are catapulting artists to the forefront of pop culture that may otherwise have never received a chance at stardom. Many of the biggest songs on the platform are from musicians with no deal, no touring experience, and only a small catalog of tracks. With the right users finding a track, virtually anyone can become the next star the platform gives to the world at large.
To help get you started, we studied the biggest hits on TikTok in October 2019 to find what, if anything, the songs have in common. Here's what we learned:
Memorable lyrics are often key
The greatest songwriters from previous generations made an impact on culture with songs and albums that told elaborate, sprawling stories of the human condition. Some of those tracks may find an audience on TikTok as well, but most users are seeking out 4-16 bars that make an immediate impression on listeners. Lyrics that may seem silly or outright ridiculous to average music consumers often take TikTok by storm. Here's just one example:
TikTok loves lyrics you bring to life
Going hand in hand with memorable lyrics are songs that are easily brought to life. That can mean direct call to action lines like those found in Blanco Brown's "The Git Up" or a story that people can easily act out. Tongue-in-cheek lyrics tend to perform best, like these lines from rapper Lil Mayo:
People want to dance
Dancing is a huge part of the TikTok community. When users find a song that inspires them to move, trends begin that can change an artist's career in a very short amount of time. Whether the dances are good or bad doesn't matter nearly as much as the fun one has performing them, which is good news for every artist whose material has a great beat.
Don't be afraid to switch it up
Sometimes the thing that makes a song popular on TikTok has nothing to do with the lyrics or the ability to dance. Kesh Kesh found success by sharing a song that includes a beat change in the opening moments that inspired an entire lane of TikToks where people surprise viewers with (often elaborate) outfit changes. Check it out:
You can never have too much bass
The majority of the viral songs on TikTok hail from the worlds of rap and EDM. Both areas of music are known for in your face production and lyricism, which fits well with the need all TikTok users have to make a quick impression on viewers. Bass-heavy tracks, as well as song that contain bass drops, have been known to take the platform by storm.
Remember: TikTok clips are usually fifteen-seconds long. When looking for tracks to upload and share on the platform, try searching from the most memorable clips from your material that fit that time restriction.
James Shotwell is the Director of Customer Engagement at Haulix and host of the company's podcast, Inside Music. He is also a public speaker known for promoting careers in the entertainment industry, as well as an entertainment journalist with over a decade of experience. His bylines include Rolling Stone, Alternative Press, Substream Magazine, Nu Sound, and Under The Gun Review, among other popular outlets.