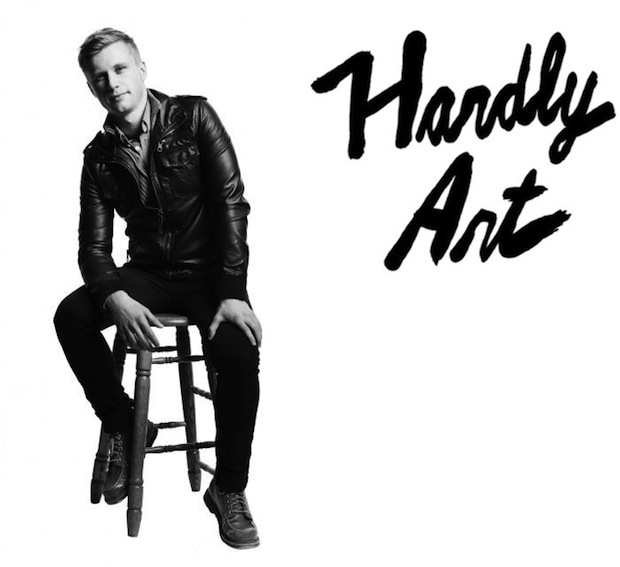 Photo courtesy of Jason Baxter
Jason Baxter is the in-house publicist for Seattle's Hardly Art Records, and performs in the electronic duo USF. In a past life he was a music journalist, and writes comic books in what little spare time he has.
For my 9-to-5, I work as the in-house publicist for the Seattle-based record label Hardly Art, but in my off hours I'm a musician, so I have experience on both sides of the publicist/artist relationship. Working with a publicist can do wonders to increase a band's profile and spread awareness of their music, but it's a two-way street. When thinking about the best advice for musicians hoping to make a living off their art, the axiom I find myself returning to is this: You get out of a campaign what you put into it. These are my best suggestions for bands looking to maximize their half of the publicist/artist or label/artist relationship. There are times in my life when I could have really used this advice, so know that I'm jauntily wearing both my "band hat" and "publicist hat" as I dispense these recommendations.
Press and interviews
For best results: be available
Odds are if your campaign is going well, you're going to be asked to do a lot of interviews. This can get tiresome and overwhelming, but you've got to power through. Yes, many journalists will ask you questions you've heard a thousand times before, but the worst thing you could do is respond tersely or turn down the interview outright. Be flexible with your schedule. You may even be asked to take calls at unusual hours due to a journalist's respective time zone. Roll with the punches, and trust your publicist to make these opportunities as painless and easy for you as possible.
Where does your publicist fit in?
Not all publicists go about things in the exact same way when it comes to pitching and coordinating interviews. Generally what you can expect will be one of these options:
For phone interviews: Some publicists will transfer a journalist's call to your phone whereas others may simply set a day and time and give a journalist your cell number, or give you theirs. Work with your publicist to figure out which option will be best and whether one or more band members should be performing interviews.
For email interviews: Some publicists will screen and forward a writer's questions to you. Some will put the two of you in direct contact and stay on CC. Again, work with your publicist to figure out a system that will be most effective.
No matter what your publicist's approach may be, your responsibility remains the same: be available, and be prompt with your responses. Don't sleep in on the morning of a phone interview, and don't let email questions sink to the bottom of your inbox.
Social media
For best results: stop resisting social media and make it work for you

As lame or tedious as social media can seem, Twitter, Facebook, Instagram, Tumblr and the like remain a terrific way of reaching out to and expanding your audience. Post frequently and honestly – fans love to hear from and engage with artists they like directly, but if you're only posting about new songs, shows, or interviews, they'll tune out.
Where does your publicist fit in?
This is one area where your publicist can't (or shouldn't) do the work for you. Be funny, be weird, be creative, and be yourself – show your followers that you're a real person too, and let your publicist share in the more impersonal work of promoting and plugging your endeavors.
Collaboration among label-band-publicist(s)

For best results: be as diplomatic as possible

Your publicist or record label may have suggestions about assets or strategies for rollout – which band photos to emphasize, ways to improve a music video, which songs to use as "focus tracks" (tracks to emphasize/preview/release to press) and in what order they should debut online, etc. This is your art and public image we're talking about here, and you should absolutely have strong opinions about it. Part of building a successful partnership with a publicist, however, is being receptive to their thoughts about your work and how best to present it. Whether you're working with a label publicist or an independent publicist, it's important to remember that they share a vested interest in your success and your integrity. Something to keep in mind when considering a publicist's input: They (hopefully) wouldn't be working with you if they didn't like your music and didn't respect you as an artist. Their reputation is also, to some degree, on the line.
Where does your publicist fit in?
I'll conclude with an example of a scenario that's specific to my job and may be helpful for bands that are in the unique position of having both a record label (with its own in-house PR person) and an independent publicist. What's the breakdown for the division of labor in this kind of scenario?
In my experience, the label publicist will craft the general outline of the press campaign – when to kick things off and how, how to spread out assets, and what the primary goals of the campaign will be.
Your independent publicist will do the dirty work of pitching your music for track premieres, reviews, features, etc. They'll know the writers and editors who are most likely to be receptive to your music, or who have been fans of your previous work, and they'll be your point-person for all of the interviews and obligations I outlined earlier.
As has been stressed in previous columns, communication is key, so for this triumvirate to be as efficient as possible, both you and your publicist should be keeping label PR looped in as much as possible. They're the ones you may find yourself needing to deploy some diplomacy with, but it will be worth it – with everyone combining their powers Captain Planet-style, you have a far better chance of having a really successful and effective campaign.