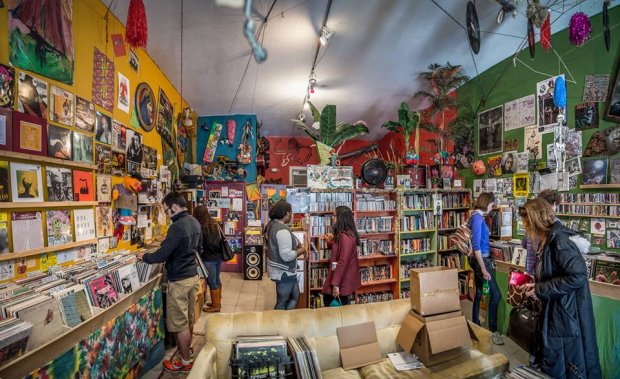 Deep Thoughts in Jamaica Plain (Image via facebook.com)
The thriving music scene of Boston is an incredibly creative one – an enthusiastic combination that means events often overflow into unconventional venues, some of them just outside the city proper. Several of these picks actually champion the local scene by opening their doors to all varieties of sounds. There's even an historic church that welcomes bands and artists to rent their performance space!
Naturally, many of the artists performing at nontraditional venues hail from the city's underground scene, and we'd be remiss not to mention Boston Hassle as having a major hand in supporting it all. The blog and events guide is a massive promoter of that sector and also organizes a ton of those shindigs.
Read on for our top five off-kilter places to play in Boston. If you're a local or just passing through, be sure to check them out in person.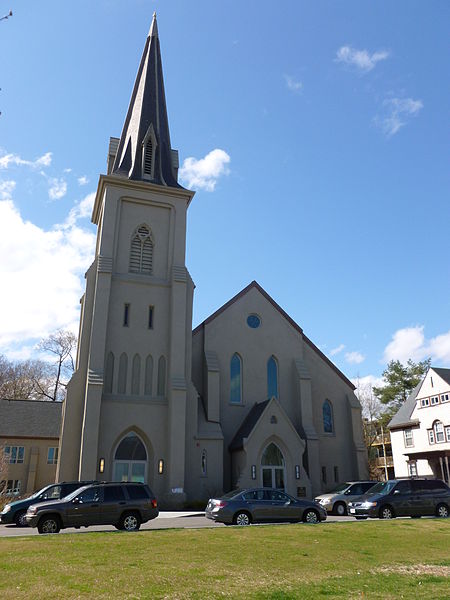 Image via Wikimedia Commons
Probably the last place you'd expect to see a rock 'n' roll show is at a church, right? Well, the historic First Baptist Church in Jamaica Plain isn't your typical place of worship. Three fires since its founding in 1842 – one early on, another in '75, and a big one in 2005 – have caused major setbacks, but it's consistently bounced back with help from its exceptionally supportive community. Its parishioners are an incredibly welcoming bunch, and we're not just talking about offering free yoga for anyone and everyone. Practically every one of their rooms is available for rent – even for bands looking to perform in their community room, which is equipped with a piano and a built-in sound system. Boston Hassle recently announced a show slated for May featuring local acts Littlefoot and Shepherdess, Alice of NYC, and San Francisco's Cold Beat.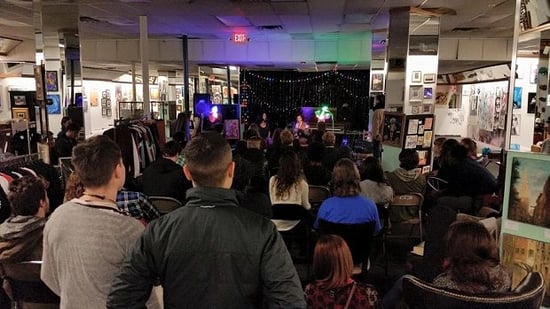 Open mic at Out of the Blue Gallery. (Image via facebook.com)
This gallery aims to showcase all mediums of art created by all walks of life, and that includes local and touring groups and artists. Its approximately 100-person room regularly plays host to a variety of styles against a backdrop of rotating exhibits, more so since moving into a new space last fall and acquiring the necessary paperwork. Now, in addition to working with the underground scene and anyone else who'd like to book, Out of the Blue holds an open mic every Thursday – with a crafting session that overlaps the music.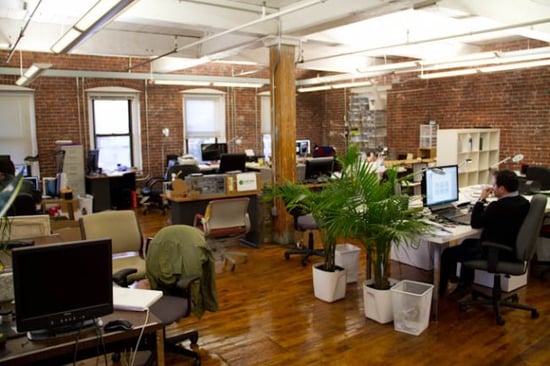 The daytime scene at Industry Lab. (Image via industrylab.com)
Industry Lab is a beautiful wood-floor, brick-walled, co-working environment of nearly 20,000 square feet and is home to residents as far-ranging as a reputable art magazine, a hardware and software development group, and a jewelry company that makes a bracelet that cools or heats depending on your body temperature. It's a truly progressive spot, making it a fitting choice for underground and niche bands looking to rent a performance space.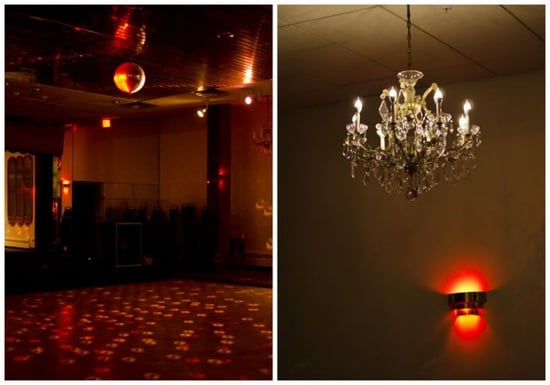 Photo by Rachel Leah Blumenthal
Where else can you eat a delicious farm-to-table meal while enjoying a show in a space built for weddings about 50 years ago? As of February 2014, Cuisine en Locale runs two rooms at the historic Anthony's Function Hall in Somerville – a ballroom with standing room for 300 and a lounge that fits up to 100 – and offers catering services for any function. While not everyone takes advantage of that, it's still a really cool concept, and the room is quite gorgeous. And they adjust rates depending on the event, too.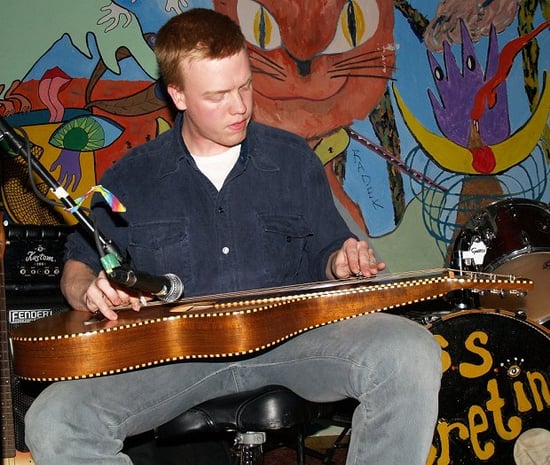 Image via bostonhassle.com
Maybe a record store isn't the most atypical place for a show, but not every record store looks like Deep Thoughts. Above the wall-to-wall retail and various murals, there's unexpected décor hanging from the ceiling – plants, pom-poms, and Christmas ornaments, mainly. The environment is hippie-kitsch in the best way, and the merchandise extends beyond vinyl to cassettes, zines, books, comics, stereo equipment, and musical instruments.
Find unique venues to play in other major cities around the country:
Jhoni Jackson is an Atlanta-bred music journalist currently based in San Juan, Puerto Rico, where she juggles owning a venue called Club 77, freelance writing and, of course, going to the beach as often as possible.