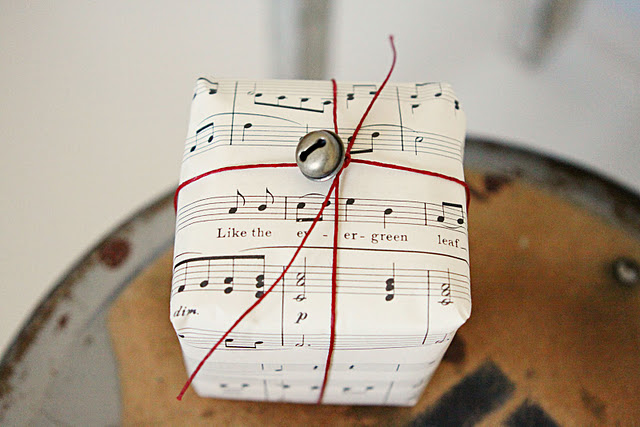 Image via little-bird-blue.blogspot.com
If you're scrambling to find a gift for your band members, a musician pal, or even a well-deserved treat for yourself, holiday gift-giving just got a whole lot easier. We've got you covered for everything from holiday season must-haves to general music-related necessities – all for under $25! Check out our top six picks:
1. Coffee and tea
Image via natureswarehouse.net
To keep your band going through long rehearsals and writing sessions, coffee or tea is a lovely treat. For coffee lovers, a bag of your favorite holiday roast or a gift card is a great idea. Tea drinkers (especially singers) will love finding Throat Coat in their stockings; it's perfect for healing any irritation and calming vocal cords.
Cost: $4.99 for one box of Throat Coat (16 tea bags)
Where to get it: Throat Coat can be purchased online or in most grocery stores.
2. Earplugs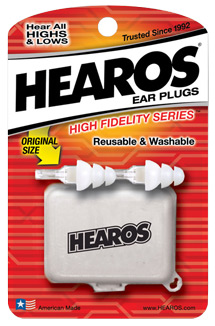 Image via hearos.com
Musicians' careers rely on their ears, so help protect them with a good set of earplugs. These make for great stocking stuffers!
Cost: $9.99
Where to get it: Hearos makes quality, affordable earplugs that can be purchased online or in Guitar Center.
3. Art prints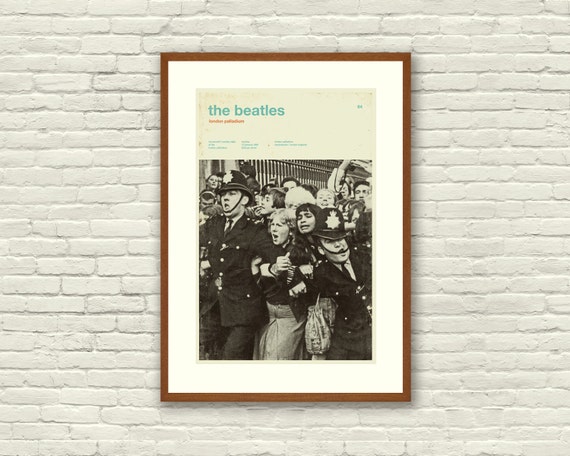 Image via artnau.com
Concepción Studios makes gorgeous art for the home and has a variety of music-themed prints. Their selection means you can find the perfect gift for any member of your band.
Cost: Each print is $25
Where to get it: You can find Concepción Studios' art prints through their Etsy store.
4. Pick Punch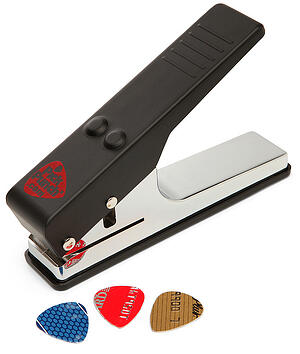 Image via thinkgeek.com
Is your band's guitarist always losing his pick? You can turn anything (like old or fake credit cards, heavy paper, or even decrepit LP covers) into one with the handy and compact Pick Punch.
Cost: $19.99
Where to get it: The Pick Punch can be purchased on ThinkGeek.
5. Records
Image via rarerecordcollector.net
The joy of record shopping is that you never know what you'll find. Perusing your local record stores is always fun, but if you're in need of a specific album, it's good to go to your trusted retailer.
Cost: $0.50 and up
Where to get it: Local record stores and thrift stores. Also check out In Sound, Urban Outfitters, and Amazon.
6. Tuner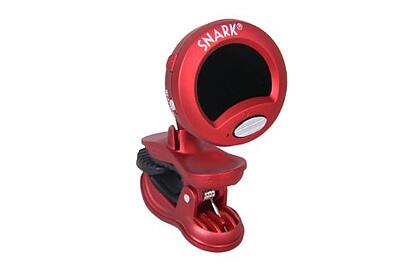 Image via amazon.com
If you play with a musician who can't quite seem to tell that his A string is perpetually flat, then let's face it – this is secretly a gift for you, too. The Snark SN-2 Clip-On Chromatic Tuner rotates 360 degrees for easy viewing and boasts a frequency range that works for all instruments, so it's perfect for any member of your band, and it's ideal for both rehearsals and between songs at shows.
Cost: $12.71
Where to get it: You can find it on Amazon.
What gifts will you be giving your musician friends this year? Let us know in the comments below!
Kathleen Parrish is a singer and songwriter from Seattle, WA. While she specializes in lyrics, she enjoys writing short stories, poetry, and journalism. For more information, please visit www.kathleenparrish.com.