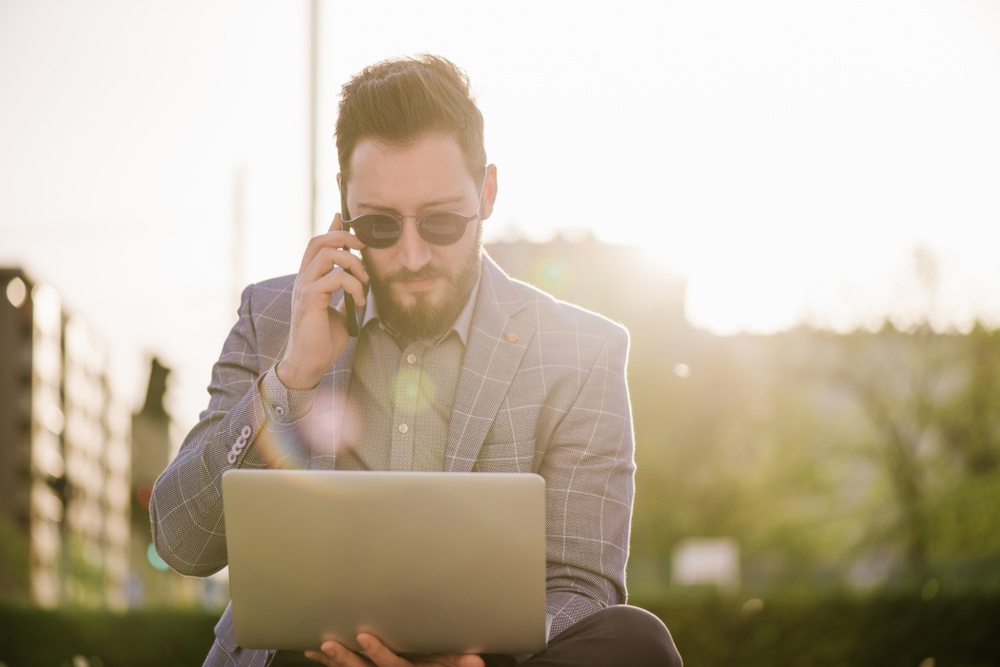 Image via Shutterstock
When it comes to being a musician, it's always good to have a few tools in your back pocket. Things like Google Calendar and Mailchimp are fantastic tools and well known — but what about some of the lesser-known tools that have the ability to make your life as a musician infinitely better?
Below we've highlighted six tools that may have slipped under your radar — and why you should start using them.
Canva is my absolute favorite discovery in the last year. It's your one-stop shop for making creative graphics. You can create a custom size or choose from pre-made layouts that serve just about every platform: Facebook, Twitter, Instagram, YouTube, marketing materials, you name it. With it you can create stunning (free!) show flyers, shareable lyric graphics, and anything else your heart desires.
This is the email tool you never knew you needed. Hubspot is an all-encompassing marketing platform but what I love it for most is the Hubspot Sales email extension for Google Chrome and Gmail. It allows you to see who has read your emails and when, what they clicked, and notifies you when an email is read or a link is clicked, helping you stay on top of any leads. It also has an incredible scheduling tool, so if you're working on a weekend but don't want to send until Monday, you can schedule it to go out at the exact day and time you want.
If you're not already on the Hootsuite train, it's time to get on board. Hootsuite is the powerful scheduling tool that allows you to plan out your Tweets well in advance, making sure you always have something going out and always appear active. It's a simple set up with a decent free version, and best of all you'll have no reason to appear inactive to your fans anymore.
4. Facebook Groups
I'm including Facebook groups because I truly believe they are one of the most underutilized tools for networking, finding the information you need, and getting involved in the music community. A quick search will find you a group for any genre, city, or topic you're looking for, but a few great industry groups to start getting involved with are the Music Launch Hub, Rock/Star Collective, and for females only, Music Biz Besties and Girls Behind the Rock Show.
Freedcamp is my personal go-to web-based project management app. It's great for individual projects or collaborative ones, with the ability to assign tasks, mark them as pending, in progress, or completed, upload and share files, and more. Think of it like Basecamp or Asana—but free!
Next Big Sound feels like one of those tools with the potential to be really powerful, that's just completely underutilized by musicians. They provide detailed analytics to measure the growth of bands on streaming services and social networks as well as a thorough breakdown of audience, YouTube views, social media follows (including how many people followed or unfollowed that week) and overall engagement and growth metrics. Not only is it a great way to get a comprehensive look at where you're at and where you have the potential to go, it's a great way to check out other similar bands and see where there is room for growth, partnerships, and inspiration.
Next up: Musicians: 5 Tools That Will Transform Your Productivity and Keep You Organized
Angela Mastrogiacomo is the founder and CEO of Muddy Paw PR and Infectious Magazine, as well as a PR coach. Muddy Paw clients have seen placements on Alternative Press, Noisey, Substream, and more. She loves baked goods, a good book, and hanging with her dog Sawyer.