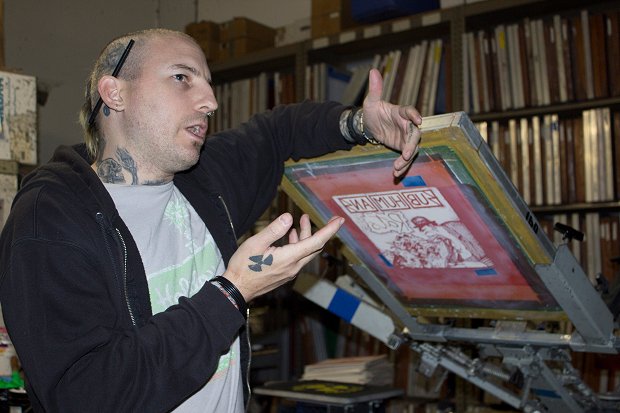 Radiation Records owner Nat Paul screen prints the label's merchandise. (Image via dailytitan.com)
A version of this article originally appeared on Performer Magazine.
Spending too much on promo items for your band? You want the freedom to focus on your band without going broke in the process. Well, here's a way to kill two birds with one proverbial stone: start making your own merch.