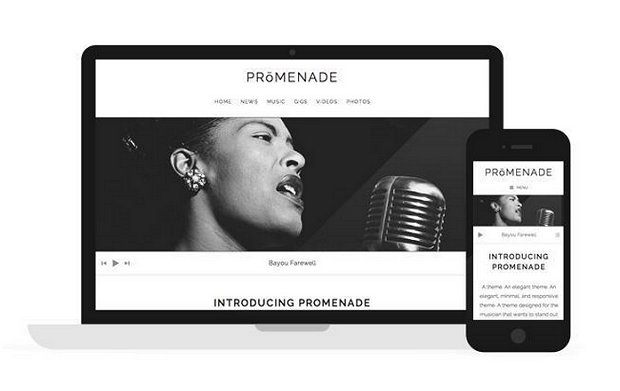 Image via audiotheme.com
Lately there's been a ton of talk about the importance of mobile-friendly websites. The "mobilegeddon" in which Google has added a new aspect of mobile-friendliness to its indexing algorithm threatens to bury non-mobile-friendly sites in search results. The reasoning for this is an obvious increase in the number of website visitors searching and accessing websites from their mobile devices. In fact, many sources agree that mobile use is likely to surpass desktop use in 2015.
Search optimization aside, there are many reasons why a musician's website should be optimized for mobile and include functions that make it easier for your fans to find information. Here are just a few.