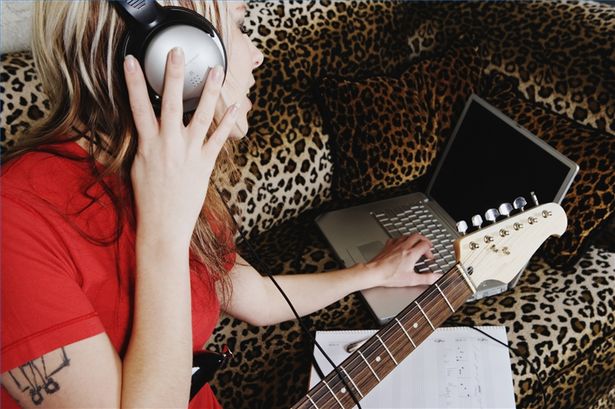 Image via zotzinguitarlessons.com
This article originally appeared on the CreativeLive blog.
There's a false assumption about songwriting that some magical moment of inspiration will suddenly strike a person sitting in a room with a guitar, causing them to give birth to a small piece of artistic brilliance, and until that happens, it's not worth picking up a pen and a piece of paper.
It's true that inspiration can come from a variety of places, but the hard reality is that just like playing an instrument, great songwriters become great by practicing. It's especially important to remember that early results are almost never that promising. It's okay to write a crappy song. The key is figuring out what about the song wasn't so great and what needs to be done to improve it.