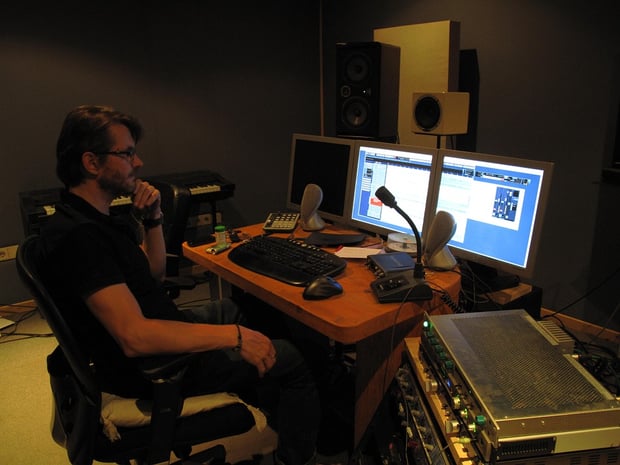 Image via pixabay.com
Artists who are able to both perform and produce are naturally at a huge advantage. It allows you to create in a variety of different forums, opens up collaboration opportunities, and takes pressure off from releasing too much solo material. However, it can be a challenge to juggle both responsibilities and give each side of your musical talent the attention it needs and deserves. Try these four strategies to balance the two, and you'll be in a great position to succeed.
1. Learn how to organize and prioritize
Performing and producing involve two entirely different aspects of the music business, so you can't afford to be unorganized. Prioritizing the urgency and importance of your obligations (which can change on a daily basis) is crucial. Whether you like to write things down on a whiteboard or use digital tools, be sure to separate your responsibilities appropriately and understand that it will take some self-sacrifice to ensure you're spending time on the right tasks.
[5 Free Tools Musicians Should Use to Stay Organized]
2. Only take on projects that'll put you closer to your goals
When other musicians view you more as a producer than an artist, they can sometimes be a little too pushy or needy when asking for your production services. However, you need to be smart about how much of your time you lend to others. If you're deep in the process of crafting your own body of work, don't focus too much on making music that isn't aligned with your unique vision.
Wearing five different hats and switching from one particular style to the next in the same day is possible, but it can just as easily throw you off course. Ultimately, the safe move is to always put the most time toward your goals as an individual and to collaborate with your peers only when it makes sense to.
3. Understand how to capitalize on production work
On the flip side, the financial benefits of producing – at least in the short term – tend to be more lucrative than the longer grind as an artist. We often see young producers getting caught in the trap of producing for free just for exposure. But after a few years of proving yourself and building up a resume, working for free is simply the wrong thing to do.
Understand the type of artists you're collaborating with and the budgets they have at their disposal. With enough business savvy, you'll be equipped to make a comfortable living off of producing while you take the time to fully develop as a solo artist.
4. Decide what you ultimately want to be known for in the industry
If you're really struggling to balance your solo career and producing, the best thing you can do is a self-evaluation on how you want to ultimately be recognized in the music industry. Some prefer to remain more behind the scenes as a producer, while others work tirelessly to break free of that label in order to be respected for their talent behind the microphone. There is no wrong choice, but it's essential to be honest with yourself.
Evaluate your music and be fully confident in determining which aspect of your artistry has the most potential. Follow what your heart tells you, and spend the most time on what you see as your future five years from now. Once you possess this self-understanding, balancing your priorities will come naturally – and that will only improve the quality of your music.
Eric Bernsen is a marketing/public relations professional and music journalist who specializes in the genre of hip-hop. You can find more of his work at HITPmusic.com (where he is an editor/writer) as well as HipHop-N-More.com, where he contributes album reviews. Follow Eric on Twitter @ebernsen.