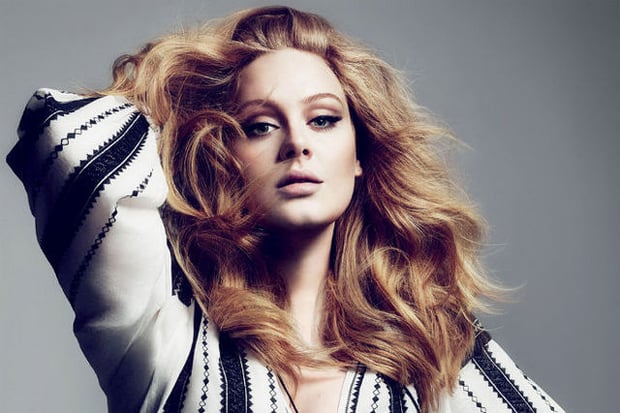 Image via thesource.com
Last week, we discussed how the interesting use of concepts in your lyric can make your song really stand out and keep people's attention. This week, I want to delve a little deeper into the mechanics of a good song lyric.
Because English is not my first language, and because I spent my entire first 22 years not giving a damn about lyrics, you could say that I'm not a natural when it comes to putting words to the page. But because I had to learn the hard way, I was forced to find a few cool tricks to make it a little easier on me, and after reading this, hopefully it'll be the same for you, too.
Story: what's happening?
Emotion: how do I feel about it?
Imagery: what does it look like?
Blend these three together, and you have a lyric that keeps people's attention. Miss one, and your audience will drift off. Sometimes you need less of one or more of another, but always make sure you are using all three elements.
For example, here is a random bad lyric:
"I wish I could let you know
that it's lonely here without you
Guess you don't care at all
'cause I haven't heard from you"
This lyric only has two elements: story and emotion. She left me, and I'm hurt. But what it needs is imagery for listeners to hold onto so they can see it in their heads like a movie. Otherwise it just kind of floats by.
We can fix this same lyric pretty quickly, like this:
"I wish I could let you know
my blood's close to freezing
Guess you don't care at all
you just turn off the heater"
Now this was a quick fix, but you can immediately see the difference, and how much easier it is to follow. It becomes less abstract.
Let's check out some good popular lyrics. We're gonna put fancy colors to the lyrics, so you know which part is which:
green = imagery
blue = story
red = emotion
"Hello" by Adele
Hello from the other side
I must have called a thousand times
To tell you I'm sorry for everything that I've done
But when I call you never seem to be home
Hello from the outside
At least I can say that I've tried
To tell you I'm sorry for breaking your heart
But it don't matter, it clearly doesn't tear you apart anymore
"Hotline Bling" by Drake
Ever since I left the city you
Got a reputation for yourself now
Everybody knows and I feel left out
Girl you got me down, you got me stressed out
Cause ever since I left the city, you
Started wearing less and goin' out more
Glasses of champagne out on the dance floor
Hangin' with some girls I've never seen before
This makes sense, right? Story, emotion, imagery. Find a good balance of all three, and you got yourself an engaging lyric.
Get more songwriting tips:
Benjamin Samama taught songwriting at Berklee College of Music from 2013–2015 and currently writes and produces pop music full-time in Los Angeles. His songs have been released by dozens of artists all over the world and enjoyed by millions. Click here to contact Benjamin if you'd like a one-on-one songwriting consultation with him.