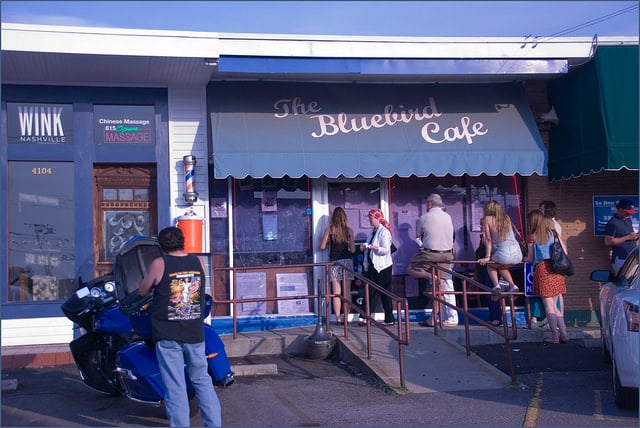 Nashville's Bluebird Cafe may look small, but big things happen inside. (Image via flickr.com)
Garth Brooks and Taylor Swift were unknowns when they first performed at The Bluebird Cafe in Nashville. Now, they're superstars who both credit the club as the place where it all started for them.
In business since 1982, The Bluebird has arguably become one of Music City's most famous clubs and one of the most renowned listening rooms in the country. It's a place where connections are made, stars are born, and careers are catapulted. But most importantly, it's where the craft of songwriting is revered. The club has even taken its own turn in the spotlight as a primary location in movies and on TV, most recently in ABC's hit show Nashville.