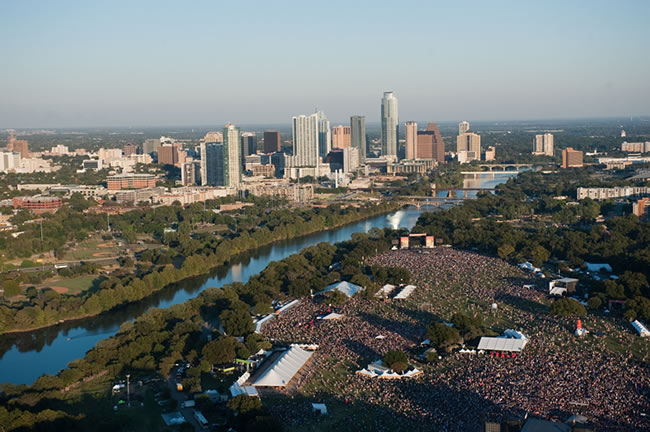 Image via prevueonline.net
By now, it's likely that you know Austin, TX, for its live music reputation, whether hosting SXSW or just a normal night filled with eclectic music venues. The city is known as the "Live Music Capital of the World," and it's not hard to understand why. There are more than 250 live music venues – more per capita than anywhere else in the nation – supporting everything from rock and blues to country and jazz each and every night of the week.
With such a remarkable footprint in the music world, musicians from all over are gravitating toward Austin. But if there's so much live music, how do you stand out to get the gig? How do you make sure you're going to make the best of the market? We asked Tripler Pell of Peachy USA, an expert on the Austin music scene who's currently booking indie bands to play a summer series at Swan Dive, to dish on what up-and-coming bands really need to do to book shows in this music mecca.