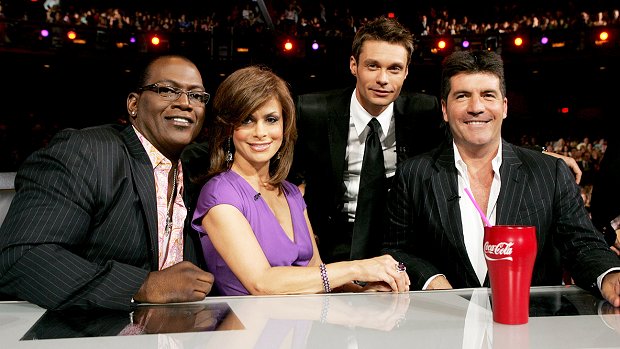 Photo by Kevin Winter
One of the biggest questions (and misconceptions) many artists have revolves around understanding what industry pros look for in talent. You and your mother can think you're the best thing since sliced bread, but that's generally not enough to get opportunity and financial success knocking at your door. The people on the other side of the table are often the ones who can help make those big dreams of yours come to life, and it's imperative that you know what it is they're looking for.
Whether you're seeking a top-notch manager, award-winning producer, a record deal, stellar live music engineer, or any big break, you've got to know what those people and their close cohorts have in mind for finding the "right talent" to work with. Here's some insight into the minds of some very successful industry pros from various different sides of the biz. You're welcome, musicians of America. I ask the tough questions so you don't have to!
Let's meet the professionals!
Darek Cobbs is a producer, music director, arranger, and

internationally touring musician

who works with BASSic Black Entertainment. He's a Grammy-winning engineer and Oscar-nominated arranger who has worked with Justin Timberlake, Maroon 5, Pharrell, NeYo, Nicki Minaj, and Tori Kelly to name a few.
Ethan Schiff is an artist manager and the co-founder/CEO of New Torch Entertainment. Before managing and running publicity for an impressive roster of up-and-coming artists, he started his business with a friend in college, and only a few years later, successfully developed and broke newcomer Betty Who, got her signed to RCA Records, and saw her EP reach number one on the iTunes Pop Charts.
Aaron Staniulis is a

nationally touring

musician, producer,

highly sought-after live sound and recording engineer

, and studio manager at The Pop Music Academy. He's worked the whole spectrum

on both sides of the microphone

, from Grammy-winning major label artists to local talent. (He's also a columnist for Sonicbids!)
What do you look for in talent?
DC: Feel, personality, retention, drive, style, and mental toughness.
ES: Personally, I love working with artists who have their own creative vision and lead the charge. It's never going to feel completely authentic if the musical or visual direction came from a marketing department somewhere.
AS: I look for someone who has a unique streak to them. Something beyond a "good voice" or just being a "good player." Someone who's the product of their influences, but able to put their unique thumbprint on their work.
What's the most important quality an artist should have?
DC: I believe work ethic and showmanship are a two-way tie for the most important qualities. A lot of times now, artists are just given a single and thrown out on the stage [with] no hard rehearsing, no vocal training, no grinding from the ground up performance-wise. They try to figure those things out on the fly, and it's not the same. You can see and hear the difference. All of the greats have gone through that phase.
ES: Confidence, because nothing great can fall into place without that existing first.
[6 Ways to Look and Feel Like a More Confident Musician]
AS: The most important quality to have is professionalism. The reason being – and many people don't like to hear this or take this the wrong way – but musical talent is not the biggest factor. Important, obviously, but not the first in my book. Talented people are everywhere. There's a likely chance the girl who swiped your card for a coffee this morning has a "good voice," but getting back to people in a timely fashion, showing up on time (showing up at all, even) ready to do your thing, keeping your ego in check so it fits through the door – all these things will take you much further. These are the people who tend to get a call back.
What makes a star? What do you think is the "x-factor"?
DC: Everyone's definition of a star is different. I feel like a star has to have multiple hit albums, not singles, and be able to sell out arenas and stadiums all around the world. It's difficult to reach stardom, and it's even more difficult to maintain it. The x-factor, to me, is being an individual and being different from other artists – being able to do things that other people can't. Personality can be included with that. You have to be able to engage and keep people's interest. Some stars are just naturals at it.
ES: Massive talent, a compelling personality, extreme work ethic, and a million tiny things that often go unnoticed building and aligning in the perfect way at the perfect time.
AS: What makes a real "star" is the ability to produce with consistency. The person who can go out night after night and put on a consistently great show. The person can step into the studio, and when their engineer hits record, they can turn it on. The x-factor, or in my book, "the thing you can't teach," is the drive to do all of the above. It's that motivation from within to make this crazy industry what you eat, sleep, and breathe. You can practice or develop many of the skills you need along the way, but that fire inside is the thing you can't teach.
Describe your perfect client.
DC: My perfect client is someone who shows up on time, values people's time, works hard, wants to get things right, and also respects the people who work hard every day to make sure all the client has to do is focus on the music and the performance. It can take days, maybe even weeks, to prepare for a performance that might be over in three-and-a-half minutes.
ES: Every artist is different and has areas they are amazing at and areas they struggle with, just like anybody else. So there's no such thing, really, as a perfect client. The nuances of each is what make them perfect in their own way.
AS: My perfect client would be someone who knows what their vision is and the direction they're looking to take, but isn't afraid of exploration or suggestion. Balance between coming to the table with a picture for what they're looking to accomplish, but open to the idea of perhaps trying other means to achieve their goal. When producing, you have to wear many hats. Sometimes you're a therapist, sometimes a director, maybe a coach, and other times a facilitator where the more transparent you can be, the better.
What's a deal-breaker for you when looking for talent?
DC: Someone who is easily distracted or doesn't want perfection. Performing is all about execution; you only get one shot at it. You can't stop the song and start over in the professional world.
ES: Someone who expects things to be handed to them, without putting in the brutal work themselves that it takes to succeed.
[5 Types of Artists That Good Managers Will Never Work With]
AS: Personally, ego, close-mindedness, and entitlement are deal-breakers to me. However, I often have to find a common ground and get the job done regardless in my work. Let's just say I won't be chomping at the bit for a repeat anytime soon.
Finish this sentence: "My favorite types of artists are ones who..."
DC: ...have a natural feel and don't need to be told how to perform.
ES: ...are realistic, vulnerable, and self-aware.
AS: ...create. When an artist is able to share a piece of themselves in their music, and really express their thoughts and feelings, they are able to show a real piece of who they are and therefore bring themselves closer to you. Creative people understand the creative process, and that sometimes the "happy accidents" of the ace, nice route are the ones that make the record.
What do you think are the most important personal and professional attributes that an artist should possess in order to find lasting success in the music business?
DC: Staying level-headed and not letting the industry and the fast life control you. The company you keep around you represents who you are. Not all friends are good for your career – sometimes family, too. We work so hard to make sure our friends and family are taken care of, but that can't get in the way. Once the money stops flowing, will they still be there for you?
ES: Every artist must understand that everything stems from them first and foremost, no matter the genre or level they are at. Professionally, they should have the most intense work ethic of anyone they know. Personally, they should care deeply about everyone involved in their project and simply be an empathetic, good person. I would never work with someone who wasn't a good person, no matter how talented they were.
[5 Ways to Become More Disciplined About Your Music Career]
AS: As I said before, hard work and professionalism will get you a lot further than talent alone. Don't get me wrong, talent is important, but just your abilities won't get you nearly as far on their own. The goal is to find the artist who is talented, innovative, able to express their creative vision, communicative, shows up on time, and is willing to come to terms with the fact that sometimes the music industry is more of a way of life than a business.
Christine Occhino is the founder and artistic director of The Pop Music Academy and has experience working at Columbia Records/Sony Music Entertainment, in addition to working as a performing artist for over a decade. She has a bachelors degree in music business and management with a concentration in entrepreneurship and vocal performance from Berklee College of Music, where she was a vocal scholarship recipient and former editor-in-chief of the Berklee Groove.