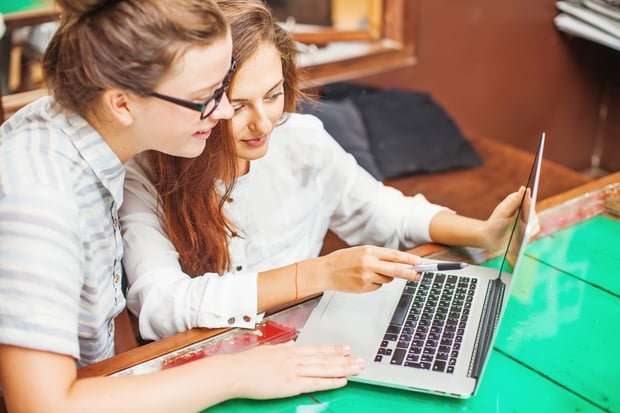 Image via Shutterstock
Every successful band has an engine of people behind it, comprised of folks tasked with handling things like finances, endorsements, van breakdowns, tours, and the media profile. There is usually one person dedicated to each of these different tasks, which maximizes efficiency and keeps the machine running smoothly.
When it comes down to it, there are four key team members that every band should really have at some point. Here's the rundown and the recommended order in which to bring them on. Granted, exceptions apply, but this is pretty standard.
1. Manager
The manager is the nerve center of the operation. This person is the captain of the ship who can direct all other efforts and who will usually make the final decisions on a variety of matters. The manager comes first because he or she can run all of the daily business operations, so you have less to worry about.
The manager deals with overall financials, manages the other team members, is the conduit of good and bad news, decides how to present the band, handles endorsements, finds new team members, and generally keeps things afloat. The manager comes first because there needs to be a command center for all of these things.
[How to Find a Manager for Your Band]
2. Publicist
A publicist should board the team next so that he or she can strategize and execute a media plan with direction from the manager. It's easier for the PR rep to communicate with the manager, as opposed to the band, about press matters only; I'm not talking about friendly texting. In the professional space, the band needs to go be a band and let the publicist be the publicist. (Note: I talk to most of my bands directly about band business, since many of my clients are long-term and I've earned the right by fostering and nurturing that relationship. But I always also copy the manager when it pertains to a business matter.)
For example, if I need to deliver the news that a magazine wants to give the band a cover but they only want one member, I'd discuss that with the manager first so that we can devise a way to make this tricky scenario work, clearly present it to the band, and make it happen.
Once a manager is in place, a publicist is brought on to direct all media efforts, strategize a campaign, create a press profile, build press looks, and develop the band's media presence. It's easiest to do this with a manager to whom I can report, because he or she is (hopefully) realistic, understands the "game," and can manage band expectations. You ever trying explaining to a band "why" a magazine has declined to put it on the cover? It's best to have the manager as a buffer. That's also another reason manager = first.
3. Booking agent
Once you have the manager running the show and the publicist pitching and securing press and building local and national buzz, it's time to think about a touring plan and breaking into the national market. The agent books the shows, sets your guarantee, finds tours, and keeps you alive on the road. Self-booking is a logistical headache, so you want to consider soliciting and bringing on an agent at this point so that you get access to tours that you didn't even know were germinating.
[How to Find a Great Booking Agent for Your Band]
4. Social media strategist
Yes, you can and should be doing your social media yourself. But it's also a good idea to have someone who executes promotional posts, updates, contests, and stuff that's more impersonal. You can enlist a friend or a relative with some web savvy to handle if it's not something you can (or want) to pay for. Oftentimes, a PR firm may have someone who can help handle this, and that person will work directly with the publicist on how to get the most out of digital resources.
Once you're in a position where you really need to start maximizing posts and thinking about SEO and targeting a specific audience, you may want to utilize someone who does this as a job. We live in a digital world in 2016, and you need a digital mind on your team.
As you get even further in your career, you'll eventually need to enlist a merchandising firm, a product manager, and a radio person, but that's usually once you're off to the races and have a record label deal.
Next up: How to Build the Dream Team for Your Music Career
Amy Sciarretto has 20 years of print and online bylines, from Kerrang to Spin.com to Revolver to Bustle, covering music, beauty, and fashion. After 12 years doing radio and publicity at Roadrunner Records, she now fronts Atom Splitter PR, her own boutique PR firm, which has over 30 clients. She also is active in animal charity and rescue.