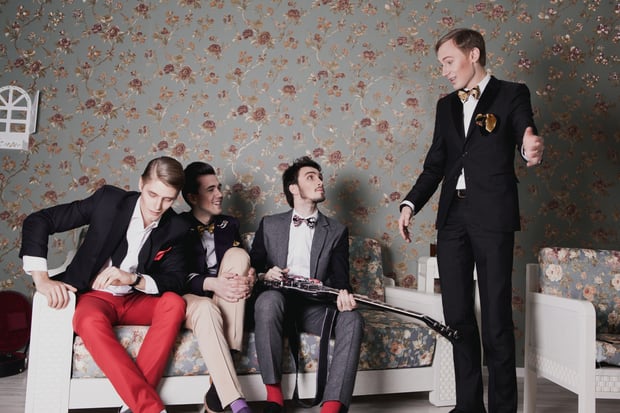 We recently highlighted the qualities that are important to look for in a band manager, and while all of the listed attributes are significant, undergoing the evaluation process is impossible unless you know how to seek out promising candidates. It's common to hear bands with strong teams behind them stress how vital it is to have a strong foundation of well-rounded, skilled people at the helm of every professional decision that needs to be made. Don't ignore how essential a team is in taking your music from being locally respected to nationally recognized!
Before you start your search, though, keep in mind that for managers, it all boils down to an investment – not so much in the traditional definition of the term, but rather an investment in the biggest luxury of all: time. If potential managers don't see some sort of long-term potential based on your talent, your dedication to your craft, and the existing momentum your band has, they're not going to spend time forming a relationship that they believe is destined to fall flat.
[5 Types of Artists That Good Managers Will Never Work With]
Once you've built your own foundation and are able to present an appealing body of work, try any of these four methods to find a great band manager.
1. Openly express interest in hiring a manager
The first thing that may be holding you back from finding a qualified manager is being hesitant to admit the fact that you're actually looking for one. You may think you can handle every aspect of your career on your own, but as you experience more of the ups and downs that occur in the music industry, the need for management will become a humbling realization. Expressing interest in hiring a manger doesn't come across as showing weakness or proving you are incapable of achieving things on your own; rather, it shows that you're taking your craft seriously and you're not afraid to seek help in order to accomplish your goals.
This does not mean you should send messages to hundreds of people on Twitter in a desperate plea for guidance. Take a more concentrated approach that involves professional requests or social media posts explaining that you're looking to add a manager to your team, and how to reach you. If executed correctly, this will greatly increase the chances of the right person – whether it's someone who already respects (or is at least aware of) your work, or someone who knows a manager who might be a good fit – noticing and contacting you about potentially working together.
2. Seek out music bloggers
You may not realize it, but there are many music writers who are also artist managers, or who are interested in becoming one. Take notice of the influential music websites in your area that have a strong focus on covering the local scene. Even if the bloggers themselves aren't managers, chances are good that they'll at least know the right people to connect you with. And if you've worked hard to maintain your relationships with the press, they won't think twice about putting you in touch with a great manager.
3. Attend shows and industry networking events
It's extremely important to take interest in live shows and networking events, even if they have nothing to do with your music in particular. Up-and-coming managers regularly scout new talent at live shows, and established managers can often be found supporting their current clients by attending their performances. Getting yourself out there presents opportunities to converse with exactly the type of people you'd ideally want to represent you, and it shows that you have an appreciation for your peers and the local music scene as a whole.
[How to Be a Good Music Citizen in Your Local Scene]
In addition to shows, consider registering for more broad networking events, because they usually focus on providing all types of creatives with the chance to connect and plant the seeds for future work. It's a great way to put a face to the name of your music. As long as you carry yourself professionally and don't come across as an opportunist, your presence at these events will only help in your greater goal of finding a manager.
4. Do some digging on who manages bands similar to yours
If you focus on connecting with bands that are similar to yours but a step or two ahead, you'll find a wealth of experience and recommendations out there for you to tap into. If bands you respect and trust give you manager recommendations (or warnings), you should weight them pretty heavily in your decision-making process. If you aren't able to make this sort of direct communication with the right people, you can still search for bands in similar positions as you and find out who manages them. A little bit of peer research can go a long way!
Next up:
Eric Bernsen is a marketing/public relations professional and music journalist who specializes in the genre of hip-hop. You can find more of his work at HITPmusic.com (where he is an editor/writer) as well as HipHop-N-More.com, where he contributes album reviews. Follow Eric on Twitter @ebernsen.