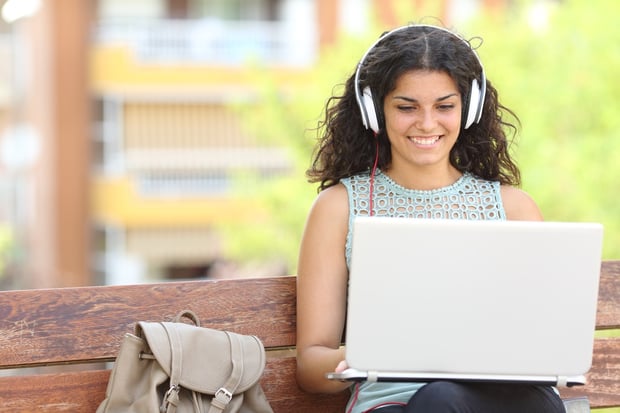 Image via shutterstock.com
When it comes to getting publicity, the old saying, "It's not what you know, but who you know" is true. Good media relationships are essential to running a good PR campaign. You're more likely to get interviews and features if you have good media relationships before you start a campaign. One of the benefits of hiring a publicist is that they have strong media relationships that have developed over time. As an emerging artist, though, you may not be able to afford a publicist yet – but that doesn't mean you can't build your own media relationships. Here are four tips to do just that.
1. Read and study their work
Do your research before you reach out to journalists and bloggers. Study their work and know the types of music and stories they like to cover. Knowing a writer's work helps you to create better pitches and increase your chances of getting publicity. You will also save yourself the embarrassment of sending your music to an outlet that's not a good fit for you.
2. Follow them on social media
Social media gives you access to people you never had access to before, including journalists. Follow your favorite bloggers and journalists on social media – Twitter is typically the best platform to find and interact with them. Use Twitter's search function to search bios and find journalists and bloggers who work for your target publications. Don't send a journalist and blogger your music right away. (It's considered spam if they don't know you.) Have conversations with them, and get to know them for who they are as a person first.
[5 Music Writers You Should Follow on Twitter Immediately]
3. Support their work
Support the work of the journalists and bloggers you want to get to know. Repost their stories to your social media profiles. If you consistently support them, they'll acknowledge you and show their appreciation.
4. Invite them out for coffee or lunch
Inviting a writer out for lunch or coffee is an old-school tactic you should only use if you've already established the foundation of the relationship. Most journalists are busy people; some of your favorite bloggers have full-time jobs outside of their blogs. They don't have a lot of time to hang out with someone they don't know. However, if you already have some rapport, taking a journalist or blogger out for lunch and coffee is a good way to get to know them better. Remember to be polite and pick up the bill, since you requested the meeting.
Learn more about what it takes to build media relationships with our "Ask a Music Journalist" series!
Lauren Gill is the founder and chief power specialist at Power Publicity, a marketing, branding, and public relations firm that empowers entertainment, nonprofit, and lifestyle brands. She has executed several successful marketing and PR campaigns for major and indie recording artists. You can follow her on Twitter @IamLaurenGill and @_powerpublicity.