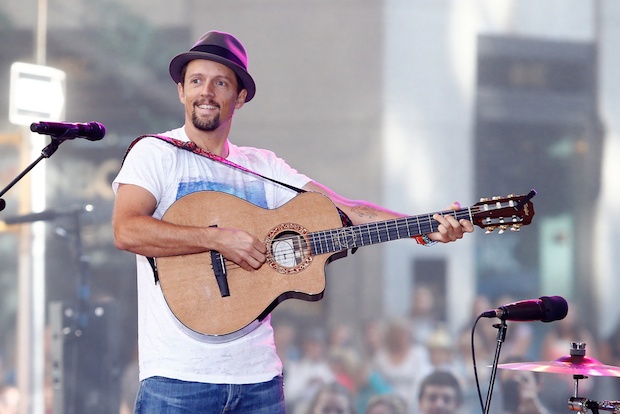 Image by Debby Wong via Shutterstock
Writing creative lyrics is a challenging task. If you want to write for radio, you'll probably lean towards accessible themes of love with simple, easy-to-digest lyrics. Poetry, as beautiful as it may be, does not always fit rhythmically into a melody. It's not premeditated for music, unlike lyrics. Being creative does not necessarily mean artful or esoteric. You can write pop music with vivid, emotional, unique lyrics. You may be saying the same thing as previous songwriters – you broke my heart, I want you back, I will chase my dreams – but there are always new ways to arrange your words. Here are five creative exercises to write more creative lyrics.
1. Write with your favorite songwriters
A powerful exercise to help you write more creative lyrics is to write alongside your favorite songwriters. You may be wondering, "So, I just call up Conor Oberst to write?" Well, not quite. A good exercise is to take the lyrics from a song you love. Print them out, cross out every other line, and insert your own lyrics.
For example: Bright Eyes' "First Day of My Life":
This is the first day of my life
Swear I was born right in the doorway Write a new lyric.
I went out in the rain suddenly everything changed
They're spreading blankets on the beach Write a new lyric.
Yours is the first face that I saw
I think I was blind before I met you Write a new lyric.
Now I don't know where I am
I don't know where I've been Write a new lyric.
But I know where I want to go
2. Write a stranger's story
Just like a visual artist may trace a scene of strangers on the train or at the park, writers can do the same. Go to a populous place – somewhere peaceful, but not too crowded. Observe the strangers around you. What are their stories? Are they heartbroken? Are they in love? What fears have they yet to overcome? Ask questions to yourself. When listening to your favorite lyricists, what aspects of a character do they reveal that resonate with you? Maybe they confess self-doubt, an issue you can relate to.
Look for stories within strangers and write. It doesn't have to be a tangible story either. Maybe the old lady in the park owns the world's largest diamond and is living with angels in a deserted house on the moon. Be creative, explore, and be curious.
3. Pick a theme and just write
Oftentimes when we write, we're so concerned with liking every verse that comes out of us. We write line for line without moving onto the next one until we're satisfied with the first one. Obviously you want the best lyrics possible, but as a creative exercise, try exploring stream of consciousness to its fullest potential.
Before you write a song – or even in the middle of writing it – choose the theme that you're trying to express, and simply just write. Set a timer for five, 10, or 15 minutes. Don't look down or think about whether what you're saying is good, grammatically correct, or even representative of said theme. Just be open and get everything out. Go back and analyze what you've written, choose lines you like, and do your best to fully understand the story you want to tell. You may be surprised by what you find out.
4. Write with a friend – and on a deadline
Songwriters like Jason Mraz, Bob Schneider, Patty Griffin, and Ben Folds play something called "The Song Game." Essentially, they take a theme or single lyric to write a song about, then they have a short period of time to write a song and submit it. Mraz's song "Coyote" from his breakthrough album We Sing, We Dance, We Steal Things was born from the game.
Find a friend whose writing you admire. Maybe your friends aren't even songwriters; they could be poets, fiction writers, or essayists. Pick an amount of time that works for you: a day, a week, two weeks, etc. Then pick a theme, word, emotion, or lyric to base a song around. You and your friend can write a song and send it to each other and provide feedback. Doing it with a friend – and on a deadline – makes it exciting and competitive.
Bonus tip: Another exercise for writing with a friend is going line by line. You can do this over email, text, or in person. Start a song with a line from a book of poetry, then trade lines with a friend. You write one, he or she writes one, rinse and repeat.
5. Master the vocabulary of an emotion
Being a creative writer doesn't necessarily mean writing about new ideas or emotions. Rather, it can mean writing about emotions we all know and feel in a new way. Pick an emotion: fear, love, joy, bittersweet, anger, etc. Then, use a thesaurus to map out every synonym you can find that will describe the emotion. Don't be afraid to combine words either, such as "heart-shattering sorrow," "life-halting fear," etc. Think of your vocabulary as ammunition. While you should always have a thesaurus nearby, having a wide array of words on hand to describe an emotion will help you produce more content and write more creatively quicker.
Looking for more? Check out these articles about songwriting:
Sam Friedman is an electronic music producer and singer-songwriter based in Brooklyn, NY. His music blends experimental ambience with indie-driven dance music. In addition to pursuing his own music, he is a New Music Editor for Unrecorded and is passionate about music journalism. Check out his music and follow him on Twitter @nerveleak.