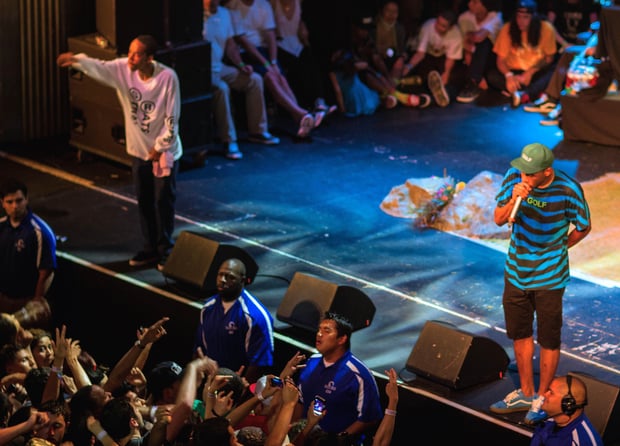 Image via Wikimedia Commons
Independent hip-hop – and really, independent music in general – is thriving now more than ever. With the right mix of talent, hard work, patience, and opportunity, you have the means to live a comfortable life as an indie musician, and the blueprint has already been laid down by countless artists who reap the rewards of the independent lifestyle on a daily basis.
Not every artist who raps or sings about his independent grind leading to riches is worthy of being a role model, but there are plenty of accomplished artists who have navigated the indie scene with an impressive level of expertise. There's a wealth of knowledge to learn from the five artists below, not only because they've made a name for themselves, but more so because they weren't afraid to be different, innovative, and pave the way for a younger generation of artists who want to make music without feeling label pressure or having their art be compromised by corporate desires.
1. Tech N9ne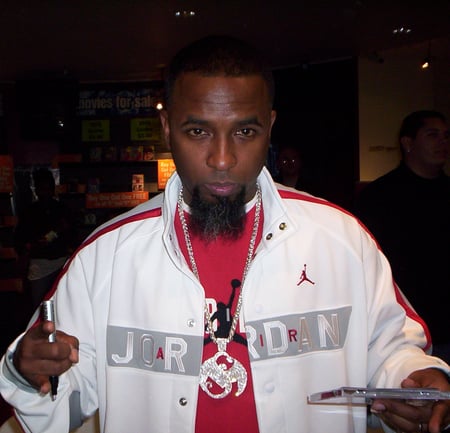 Image via Wikimedia Commons
A well-established veteran and champion among the hip-hop indie circuit, Tech N9ne is considered one of the forefathers of independent hip-hop. Hailing from Kansas City, Tech has been steadily releasing albums since 1999, garnering a devout fanbase throughout the process, thanks to his generous output and universally respected talent.
Beyond his outstanding technical abilities as an emcee (intricate rhyme schemes with a Ferrari-speed flow), Tech N9ne makes about eight figures annually and has sold over two million albums over the course of his career. Ending up on the Forbes Hip-Hop Cash Kings list (which features names like Jay-Z and Puff Daddy) as an indie artist is no easy feat, but rather a testament to Tech's work ethic as an artist and businessman.
Constantly touring, regularly releasing quality music, and creating fresh merchandise for his rabidly engaged fans is how Tech has been able to prosper independently. And while those three strategies aren't earth-shattering techniques, Tech figured out the formula many years ago and continues to execute with remarkable consistency. Tech and his Strange Music organization are powerful as ever, and his story is worth studying for those who want to get a sense of how important longevity is to a successful indie career.
[4 Essential Truths About Keeping Your Music Career Alive]
2. Chance the Rapper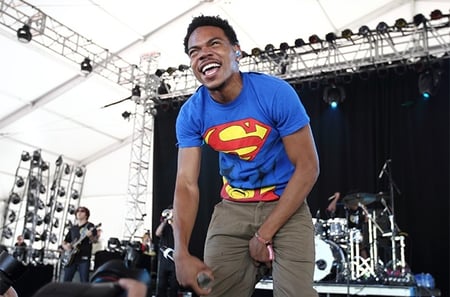 Image via idigitaltimes.com
Chance the Rapper seems to be the darling of indie hip-hop these days, and for good reason. The Chicago talent quickly achieved acclaim upon the release of his Acid Rap project in 2013, and Chance has effectively been able to sustain his artistic freedom since then, even with major labels having major interest in signing him.
Thanks to his eclectic style which meshes together seamlessly with the Social Experiment (his outstanding band), touring has become a prosperous means of income for Chance because his show is currently one of the best live experiences in hip-hop. Chance doesn't see a need to put a price tag on his music, and he has proved to uphold that approach thus far with the Social Experiment's Surf project being made available as a free download on iTunes, which is not so common of a tactic.
While the touring, high-quality merchandise, and innovative music from Chance are all praise worthy, the most important thing to learn from him and his team is to never stray from your vision, no matter how tempting it may be to sign the dotted line for a quick check. Amidst all the pressure in the world, Chance the Rapper is proudly independent with the confidence, talent, and business acumen to maintain 100 percent control over his music for the rest of his career. If you have similar indie aspirations, Chance is most definitely a qualified role model you can learn from.
3. Joey Bada$$
Image via Wikimedia Commons
While the odds may have been stacked against Joey Bada$$ as a Brooklyn emcee who came up making music clearly inspired by NYC's "golden-era" boom-bap style hip-hop, the Pro Era leader was able to break through the misconceptions without a label forcing him into making more "trendy" music.
Being a New York rapper doesn't have the mass appeal of yesteryear, but Joey and his crew have been able to execute their vision and create a brand that younger audiences can relate to. From a top-five Billboard album, B4.Da.$$, to worldwide tours, Joey has built up a solid indie presence for himself, all while restoring the feeling of many hip-hop fans who had been seeking an New York artist who represented the classic sound of the city in a modernized package.
If you're struggling from a popularity perspective when stacked against your trap-inspired peers, look at Joey Bada$$ as an artist who succeeded in sticking to his roots, yet still offering a fresh, accessible product.
[4 Music Legends Who Will Inspire You to Stay True to Yourself]
4. Tyler, The Creator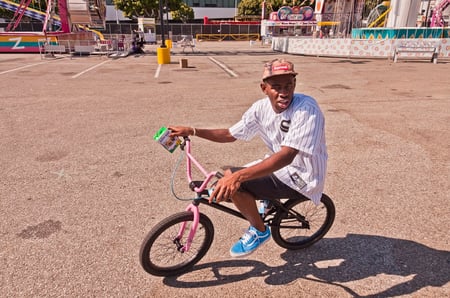 Image via flickr.com
It seems like ages ago when Tyler, The Creator and the rowdy Odd Future collective burst onto the scene, and while OF is not in the news every day like they used to be, Tyler has built a self-owned media conglomerate for himself amid all the controversy. Never one to shy away from speaking his mind, Tyler has always managed to create memorable music while building his own record label, internet radio network, short films, and TV shows.
Tyler is an artist in its purest form (young, wild, and free), and although his raucous style may not be for everybody, criticism has never stopped him from doing exactly what he wants – and that's a lesson to learn. We don't recommend starting riots and becoming banned from multiple countries, but in the world of independent music, everyone needs Tyler's level of confidence and authentic belief in the significance of their artistry. Have faith in what you're trying to accomplish, even if the concept seems crazy to others at the time.
5. Nipsey Hussle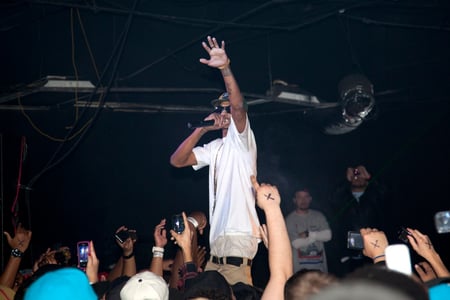 Image via flickr.com
West-Coast veteran Nipsey Hussle has seen it all in the music industry, but in recent years, he's taken a unique approach in releasing his music. Nipsey set a bold standard for the value of music with his Crenshaw campaign, charging $100 for physical copies, and then hatched an even larger-scale plan in 2014 with Mailbox Money, where he charged $1,000 per copy. Despite the outrageous prices, both campaigns were a major success – he made $175,000 in one month off Mailbox Money, which included $60,000 from selling 60 physical copies, $15,000 from digital copies, $50,000 from iTunes, $50,000 from Spotify, as well as 250,000 free downloads from DatPiff.
It took years of building a supportive fanbase for this to work, but what Nipsey did is an excellent example of truly owning your music and how it's sold to the public. Engaging directly with your fans (whether your album is $1,000 or $0) is an essential building block in the foundation of your music career, and that's how Nipsey was able to pull off such a resolute marketing tactic.
Eric Bernsen is a marketing/public relations professional and music journalist who specializes in the genre of hip-hop. You can find more of his work at HITPmusic.com (where he is an editor/writer) as well as HipHop-N-More.com, where he contributes album reviews. Follow Eric on Twitter @ebernsen.