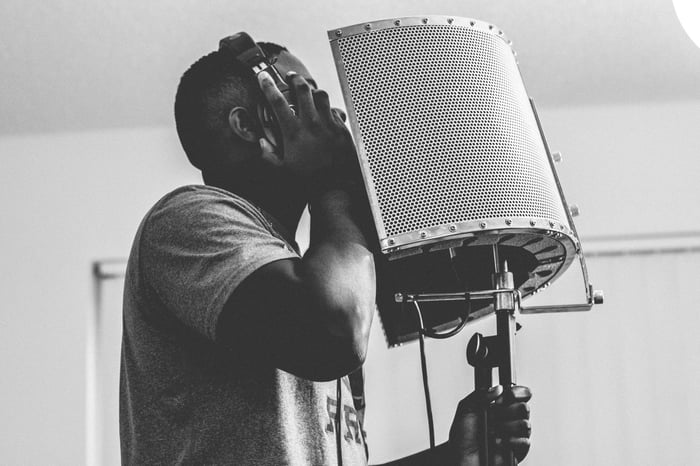 The dawn of a new year and in this case, a new decade, is not only the perfect time to set resolutions, or look back on the past in favor or creating the future we want, but it's also an ideal time to look ahead in the music industry. In this case, that means predicting upcoming trends.
While nothing is for sure, there have been clues swirling around us for the past year or two that indicate where we may be headed in the new year—and to be honest, we're really curious to see how many of these predictions we got right from a few years back.
Musicians and industry, you'll want to listen up for this one—because the music industry is changing fast, and you don't want to risk being left behind.
More Power Will Shift to Indie Labels
This one isn't a huge surprise, given the way indie labels have been attracting attention even from larger name artists like XYZ as of late. But in predictions for 2020, experts are guessing that major labels will continue to lose their hold on the industry, and not only will indies become more desirable than majors, but that major labels will begin taking on some of the tactics of indie labels. For instance, more power shifting to the artist, more progressive splits, etc.
Music and Virtual Reality Will Become One
Virtual Reality is already seeping into so much of what we do — I remember the first time I experienced it maybe 7 years ago, when a company set up shop at the Boston Calling Music Festival and offered audience members the chance to step inside a VR video game. It was the wildest, and most unexpected experience, and since then. VR has only improved and reached wider recognition. With that, there's absolutely no reason it shouldn't gain major traction in the music industry. For instance, Facebook's 360 photos can be seen as a step in that direction. And major artists like Gorillaz have already done VR music videos ("Saturnz Barz").
While 2020 probably won't see Black Mirror levels of VR, make no mistake, it will continue to become a part of the industry.
Tech Bundling—it's a thing, and we should be paying attention to it
Tech bundling sounds a lot more complex than it is—what it really means is that tech companies are bundling a bunch of in-demand options into one. Bundling is just when you offer several products or services for sale as one combined product—kind of like cable companies do. Or, a compilation CD, or a box set. Those are all bundles.
Amazon has already started doing this with its Prime bundle, and Apple is expected to follow suit. It's anticipated that music will soon become just one piece of the pie when it comes to offerings from major tech companies.
The way we consume music
I have this friend, his name is Matt Farley AKA Motern Media, and he literally makes his living off people saying things like "Alexa play…" *insert random word or phrase*
He's made over 20,000 songs, most of which are about totally random things (highlighters, orange traffic cones, every single emotion you can think of, every name you can think of, every situation you can think of, including congratulations songs on getting divorced or getting asked to prom. If the subject exists, Matt has written about it, or is thinking about writing about it)
He makes tens of thousands of dollars in streaming revenue every year in part from these exact scenarios. Kids fooling around saying "Alexa, play a song about….(random subject)" and on pops Matt Farley's song.
Like it or not, the way we consume music is changing, and while there are still fights to be fought over the fairness of streaming guidelines, and the creepy way that Alexa always knows what we're doing, the reality is streaming IS a huge part of our lives—and it's the main way most of us consume music.
On top of that, we rely on recommendations from not just our friends anymore, but things like Alexa, or Spotify's suggested Daily Mixes. We don't just ask our pals to make us a playlist anymore—we let the algorithm do the work for us and...it usually nails it.
A stronger focus on alternative income
Let's face it, long gone are the days of making money off the music itself. For years now we've known that alternative revenue streams are where it's at. But now, and in the coming year more than ever, you can expect to see an even stronger shift to artists embracing this. Indies and major label artists alike know that they can't continue to count on the same old revenue streams. Instead, they'll have to focus on things like touring, merch sales, licensing, and even more out of the box options to suit their brand.
The music industry is changing—there's no doubt about it. While no one can predict the future, we're personally pretty excited to see how the new year and the new music industry stacks up. And just what trends we'll be talking about in another ten years.
We're just getting started! If you're looking for even more tips on increasing fan engagement then join me for my free Masterclass 'How to gain your next 1,000 fans. 3 simple steps that lead to higher engagement, sold-out shows, and life-changing opportunities'.
Angela Mastrogiacomo is the founder and CEO of Muddy Paw PR, where her artists have seen placements on Alternative Press, Noisey, Substream, Spotify and more. Having spoken at SXSW, CD Baby DIY Musician Conference, CMW, Indie Week, and more, she still loves nothing more than Cookie Monster ice cream, cuddles with her pup Sawyer, and a good show to binge-watch.