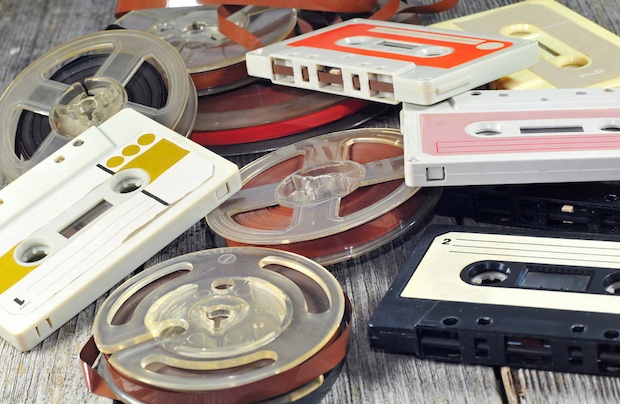 Image via Shutterstock
Looking for a label to call home can be an arduous, frustrating, and often fruitless endeavor. If you're hoping to hop on an established label, finding out it has a no-demo policy can be a real bummer. Many labels, especially the longstanding ones, prefer to seek out artists on their own. There are a few exceptions, though. These five labels are prominent contributors to independent music and – surprise! – they actually still accept submissions from unsigned artists.
The competition is tough, obviously. These are not startups; they receive a ton of inquiries, and yours could be lost in the mix. But if you truly think your sound is a good fit and you send a compelling and unique package or email, you just might get noticed. It's worth a shot – someone's gotta get lucky, right?
Best for: Any rock 'n' roll band
Why we love it: A subsidiary of the increasingly popular and powerful Southern California-based Burger Records, this imprint's motto is "Everyone Can Be a Wiener," and it absolutely means it. For a (pretty fair) fee, its staff will design, press, master, and distribute your jams. And while its parent label is known for cassette originals, reissues, and vinyl releases, Wiener deals only with tapes. That medium, however, has been sturdily revived and remains a relevant option, particularly for rock 'n' roll acts.
How to submit: Check out all the info, from pricing to format requirements, here.
Best for: Lo-fi pop-rock, shoegaze, and noise-pop
Why we love it: Heaps of great bands comprise the Kanine Records roster: September Girls (a Dublin-based noise-pop outfit), London-based shoegazing post-punk act Leave the Planet, and relatively well-known bands like Surfer Blood and Eternal Summer, among a slew of others. What's cool about this Brooklyn-based label, which has been a staple in independent music for about 10 years, is that it still accepts submissions.
How to submit: It might be too inundated to respond to every request but, hey, at least it's still open to the idea. You can send a demo, but the folks behind the label ask that you know the catalog – which means they'd prefer if you only apply if you truly think your band would be a good fit. See the full disclaimer on the contact page.
Best for: Garage, punk, and lo-fi bedroom pop
Why we love it: An extension of Sub Pop founded in 2007, Hardly Art is revered within the rock 'n' roll underground for propelling stellar new acts into prominence. La Sera, Protomartyr, Tacocat, and Jacuzzi Boys are some of the Seattle label's most successful signees as of late.
How to submit: Find out more here.
Best for: Experimental pop-rock, lo-fi pop-rock, alt-rock, folk-rock, and psych-rock
Why we love it: Home to Foxygen, Dinosaur Jr., Sharon Van Etten, and Unknown Mortal Orchestra, Jagjaguwar's history, both past and present, is rife with amazing albums. Back in the late '90s, two of its biggest artists were Songs: Ohia and Oneida. It's also the label that brought us the now-iconic Bon Iver LP For Emma, Forever Ago. Its catalog is pretty incredible; signing with Jagjaguwar should be at the top of any fitting band's list of dream deals.
How to submit: Details on demo requirements can be found here.
Best for: Alt-rock, fuzz-rock, noise-pop, power pop, and post-punk
Why we love it: Slumberland's 1989 inception came courtesy of a bunch of enthused members of DC bands – Velocity Girl, Black Tambourine, Big Jesus Trash Can/Whorl, and others. Since then, it's broadened its sound to more than just the rougher, grittier side of rock 'n' roll. In the last six years or so, Pains of Being Pure at Heart, Veronica Falls, Frankie Rose, and Terry Malts have all released through the label, which is now based in Oakland.
How to submit: According to its website, label staff listens to all demos – but, of course, they're only able to work with a sliver of the artists who submit music. Read more on their protocol here.
Stay tuned for additional installments of this series featuring labels focused on hip-hop, electronic, folk, and more.
Jhoni Jackson is an Atlanta-bred music journalist currently based in San Juan, Puerto Rico, where she juggles owning a venue called Club 77, freelance writing and, of course, going to the beach as often as possible.