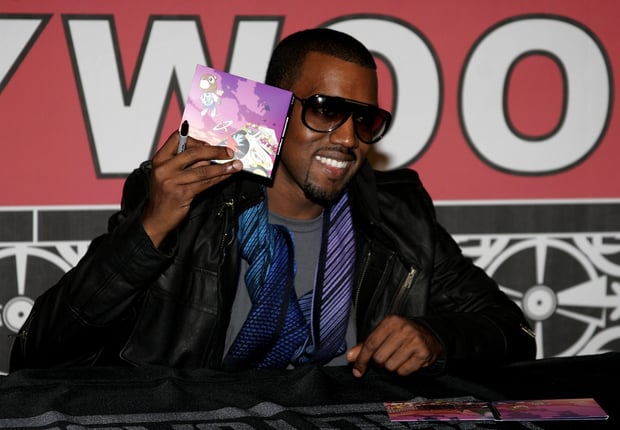 Image via Shutterstock
Attaching yourself to somebody who's already successful is a great way to become successful yourself, and while that may sound kind of gross, it doesn't have to be! There are a lot of ways to make people start mentioning your name in the same breath as those more famous than you, and if you're still waiting for your big break, you should consider some of these.
1. Cover their song
This is the easiest option, and because of that, it's one that many, many, many people have chosen.
Covering another artist's song is a great way to practice your craft and hone your musicianship, and once you've got something down, why not record it and upload it to YouTube or SoundCloud? It takes minimal effort, and these days you can probably just use your iPhone when making your video. Sure, it won't be the high-quality affair that some people can afford, but it's better than nothing, right? Now, if you have the resources to really make these covers great, do it of course, but don't feel obligated to spend a ton of cash on these clips!
Acquiring the license to cover a song isn't typically difficult, although most of the time you don't even really need it. By now, most artists will allow anyone to use a song in a YouTube cut, as long as you give them the cents and dollars you make when others watch.
If you're the lucky one in a million and your cover is especially interesting and creative, it could help you kickstart your career and really get you off the ground.
[How Covering the Right Song at the Right Time Can Catapult Your Music Career]
2. Interpolate a sample
This requires a bit more experience working with music production equipment, but the practice of interpolating a song (or even building an entire new track off the recognizable bit from another) is becoming increasingly popular. Again, you'll need to get permission beforehand and/or pay up afterward, so don't plan on making a lot of money from these cuts.
If you're not sure what an interpolation is, think about almost every hit that rapper Flo Rida has ever had. His number-one smash "Right Round" relied heavily on the original lyrics and melody of the '80s hit "You Spin Me Round (Like A Record)" by Dead or Alive. It was instantly recognizable, and that helped the song become as popular as it was. If he can do it (several times over, in fact), why can't you?
Warning: look into the legalities first, because some artists don't care for their work being repurposed.
3. R-R-R-Remix
Remixing is typically only applicable to artists working in certain genres, but for them, it can be make or break. Acts creating electronic music should absolutely look into crafting remixes, as they can be an additional revenue source and will help raise awareness of the up-and-coming artist's name all at the same time.
Before you're commissioned to make remixes (which may take a while), just start creating them. Upload them to YouTube and SoundCloud and watch them grow in popularity. If you make something that's truly great, it might get picked up on blogs; Hype Machine, in particular, is known for finding some of the best remixes out there.
4. Write a song about them
You've got to be really clever to pull this one off, but the final result can be a lot of fun if you get it right. Name-dropping can be unfortunate, or it can be the sort of thing that gets you the attention you've been seeking, if only for a short period of time. You don't hear of this practice that often, but when it hits, it really hits, and people seem to love it... oftentimes including the more well-known person who's mentioned.
Want a good example of how entertaining this can be? Look up a song called "I Wish (My Taylor Swift)" by the Knocks.
5. Use the same title
This one might be a little sneaky, but hey, whatever works, right? If a very famous musician has just charted another hit, why not write a song with the same name, but nothing else in common? This is a tactic you should only use once, and even then, you shouldn't expect the best of results. But if you're going to be writing songs anyway, consider your titles carefully.
This wouldn't work well with a title that's extremely unique (think "Harlem Shake," "Uptown Funk!," etc.), but it could work for tracks like "Sorry," "Shake It Off," or "One Dance," all of which are the names of number-one hits.
Hugh McIntyre is a freelance pop music journalist in NYC by way of Boston. He has written for Billboard, The Hollywood Reporter, and MTV, as well as various magazines and blogs around the world. He is also the founder and editor-in-chief of the blog Pop! Bang! Boom! which is dedicated to the genre of pop in all of its glory.