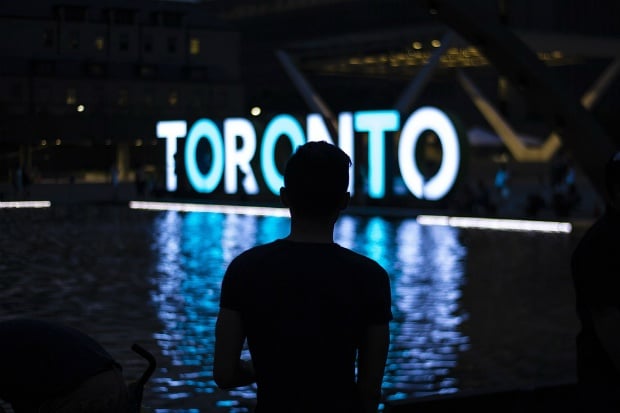 Image via Pixabay
It will come as no surprise to anyone that lives there, but for a city that is often denigrated to "safe," "polite," and "clean" by much of the rest of the world, Toronto has a great selection of alternative venues. Some of these spaces have been around for decades, while others have more recently opened their doors. But alongside the bars and clubs that typically host live music on any given night, you're just as likely to stumble across some great music happening in house basements, backyards, or reclaimed warehouse spaces across the city.
We've already looked at some of Toronto's best entry-level venues. Now, here's a look at a handful of the city's best alternative venues for you to check out.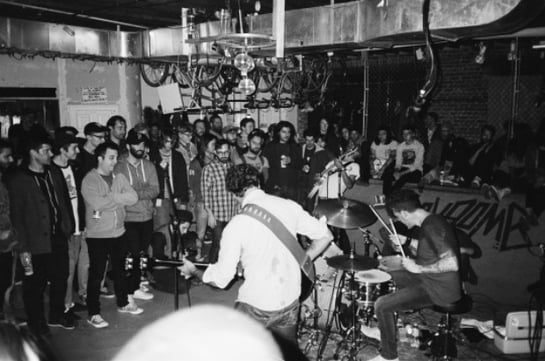 Photo by YOSH Photography
The first thing you notice about Soybomb after the giant halfpipe in the center of the room is the very strong sense of community that permeates the space. Familiar faces will be manning the door or taking care of the soundboard for the always-packed shows. Bands set up in the middle of the halfpipe and play to really enthusiastic crowds. Soybomb has been hosting shows since 2003, and while they currently only plan on doing four shows a year, those nights promise to be some of the most fun in the city. Alongside live music, the space is also a host for some other generally rad things including a local Food Not Bombs chapter, potlucks, movie nights, skate sessions, and parties.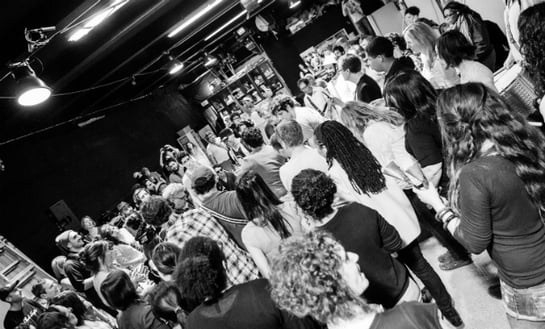 Photo by Avital Zemer
The area of the city that Geary Lane inhabits is largely industrial. The train tracks that cut through the neighborhood separate it from much of the surrounding area, but it's also just down the street from one of the city's biggest rehearsal spaces, which adds to the creative air wafting through the Dufferin and Dupont area. The space is housed in a 3,000-foot professional film studio and former recording studio, and organizers say the space can be transformed to fit just about any creative need. They host four to six events per month, and the owners tell me they "also have theater rehearsals and productions, film and photography shoots, public workshops, and regular rehearsals for large community drumming groups and dance companies." One recent event saw the space transformed into "an original paper-and-garbage playground with over 20 artists, architects, and designers who built 15 installations out of reclaimed materials."
This DIY record/zine shop has only been open for a few months, first cracking its doors in October of 2015. But for only being around for such a short while, it's already ingratiated itself into the local scene, holding an art show and record swap during Toronto's growing Not Dead Yet Fest, screenings of animated shorts, and shows. The fact that it's named after a seminal '80s hardcore record should tell you that it caters to the heavier side of music, but it's a great place to check out if that's your bag.
The Music Gallery was formed by members of a free-inspiration group called CCMC. It's moved around between a few different locations since its inception, for a period even settling what is now the Great Hall. It moved again in the early 1990s to the periphery of Toronto's entertainment district, where it hosted up to 150 concerts a year. In 2000, the Music Gallery fell victim to the blight of condominiums. After drifting for a season, it finally settled in its current home at the St. George the Martyr Anglican Church at the southern end of Grange Park. This space might not be for every band, and if you want to play there you'll have to submit a proposal, but it does showcase acts from across the genre spectrum regularly, so it's always worth a shot.
Okay, so the Long Winter isn't actually a venue per se, but it does put on some of the most fun events in the city, and its staff does like to throw them in some pretty great spaces. They bill themselves as an inter-arts festival that takes places during the winter months in Toronto. Their usual place of operation is the Great Hall, a four-story building constructed in 1889 that housed various groups until the 1980s, when it became a home for Toronto's experimental music scene and avant-garde art. At one recent event, the Long Winter took over a slightly derelict but highly endeared mall in the city's West End, during which abandoned storefronts were taken over by various bands, dance parties, and art installations. The series also releases seven inches, a newspaper, and program posters.
Looking to break your band in Toronto? Be sure to check out these crucial tips!
Ty Trumbull is a Canadian musician and writer living in Mexico City. He's played banjo and guitar with a bunch of bands you've probably never heard of.