Sometimes when we're in a rut and not feeling motivated, it helps to remind ourselves of those musicians who have truly dedicated themselves to their passions. Whether they clawed their way out of poverty, overcame huge physical setbacks, or put their energy toward causes they believe in, these musicians should not be forgotten for the passion and perseverance they've poured into their work. You don't need to adopt all their values and politics, but use them as a source of inspiration for when you've lost your drive.
1. Jay Z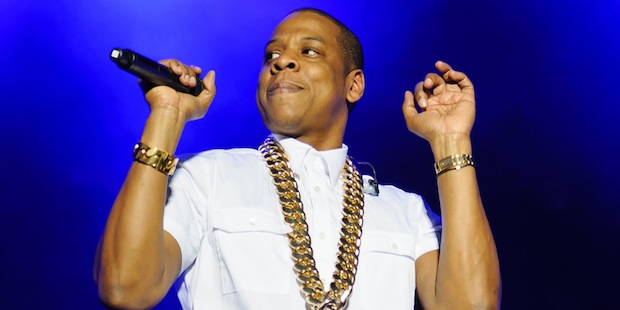 Image via huffingtonpost.com
His is the quintessential rags-to-riches story in the rap game. The rapper and producer grew up poor in Brooklyn, even resorting to selling drugs as a teen, but he realized rap music could be an escape and pursued that with a passion. When no record label would give him a deal, he sold CDs out of his car, started Roc-A-Fella Records, and he is now one of the biggest artists and voices in the entire music industry. Jay Z's perseverance shows that your origins don't have to define where you go, and just because a label doesn't want you doesn't mean you can't get your voice out there.
2. Serj Tankian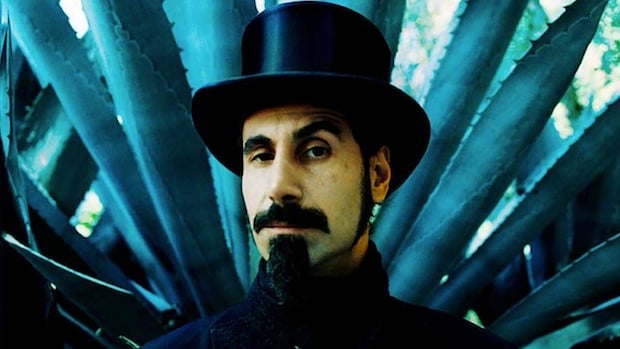 Image via fanpop.com
Lead vocalist and songwriter for System of a Down, Serj Tankian is not only a prolific musician, but a huge social activist as well. Along with Rage Against the Machine guitarist Tom Morello, Tankian founded the nonprofit organization Axis of Justice, which seeks to rally together music fans and musicians in order to "effectively organize around issues of peace, human rights, and economic justice." Deeply connected to his Armenian roots, Tankian was awarded the Armenian Prime Minister's Medal in 2011 both for contributions to the recognition of the Armenian Genocide and for helping to bring rock music to Armenia in general. His unending dedication should be a huge inspiration for musicians passionate about activism.
3. Ray Charles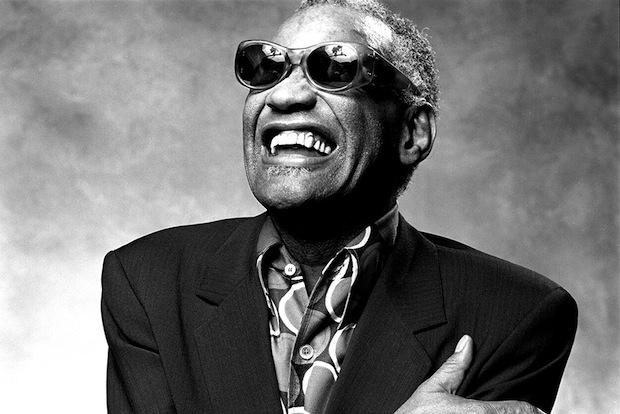 Image via thebostoncalendar.com
Going blind as a child makes just living a normal life an immense challenge, but Ray Charles went above and beyond that to become a pioneer of soul music. He made music for huge labels like Atlantic Records and ABC Records, becoming one of the first African-American musicians to be granted artistic control by a mainstream record company. Masterful at the piano and keyboard, Charles had a rich, unique style he made entirely his own, demonstrating that despite the huge odds that may be against you, you can power through just about anything.
[The Artist Pep Talk: 10 Tips for Staying Positive in the Face of Rejection]
4. Johnny Cash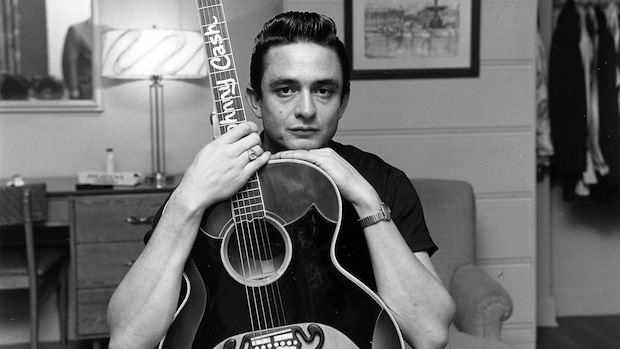 Image via thisdayinmusic.com
Raised during the Great Depression in extreme poverty, Johnny Cash faced huge odds from the beginning. Cash was writing and playing songs by age 12, enlisted in the Air Force to create a better life for himself, and struck his first record label deal when he was 22. Though he lived far from a perfect life – one racked with drug addiction and run-ins with the law – he was extraordinarily dedicated to music, which he also used to show compassion to prisoners and the much-oppressed Native American population. Cash went on to become one of the most prolific musicians of all time; in his 50-year career, he put out 96 albums in total.
5. Rick Allen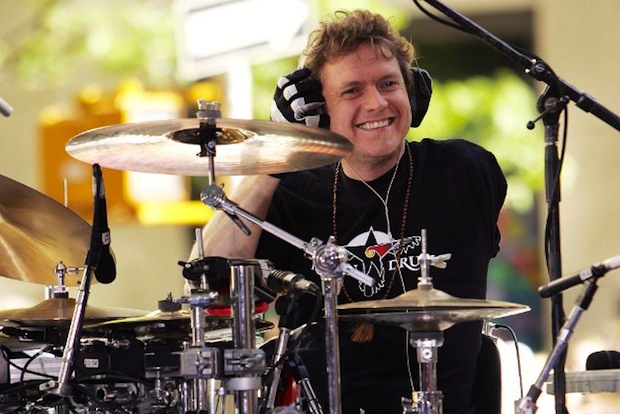 Image via ultimateclassicrock.com
Eight years into Def Leppard's run (out of a current 38), drummer Rick Allen suffered a catastrophic event: following a car accident, his left arm had to be amputated. What would be seen by anyone as a career-ending tragedy actually turned into Def Leppard's most successful era. Allen had a custom drum set made, learned to use his foot to electronically play the drums he would've played with his left arm, and rejoined the band after recuperating for only a few weeks. Despite a huge upset, Allen worked doubly hard to make it work, going on to be considered one of the greatest drummers of our time. Responding to people who have said they wouldn't know what to do in his situation, he has said, "Until you discover that part of yourself, it's inexplicable. You just have to go through the experience, and somehow you're inspired."
6. James Brown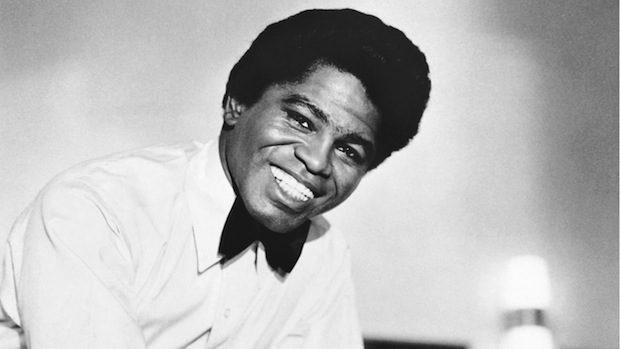 Image via rollingstone.com
It should come as no surprise that the "Godfather of Soul" and one of the biggest music figures of the 20th century was also one of its hardest workers. Brown owned so many record labels there's a dedicated Wikipedia page for them, he actively represented the civil rights movement with hit song "Say It Loud – I'm Black and I'm Proud," and his high-intensity touring show, the James Brown Revue, played upwards of 330 shows a year at its peak. Brown truly had an unmatched passion for performing: he collapsed onstage, could lose numerous pounds in a single night, and his final live show occurred only months before his passing at the age of 73. If performing is your favorite part of being a musician, then you could learn a thing or two from Brown's dedication to putting on a show.
[7 Inspiring Quotes That Will Reignite Your Drive to Pursue Music]
7. Joan Baez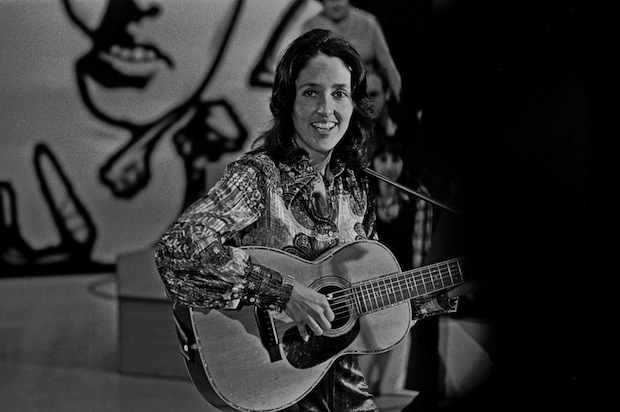 Image via wikimedia.org
Alongside superstars like Pete Seeger and Bob Dylan, Joan Baez made huge strides in both the folk music community and social and political activism as a whole. After participating in several demonstrations led by Dr. Martin Luther King, Jr., Baez's early performance of the song "We Shall Overcome" linked her permanently to the Civil Rights movement. She was extremely vocal about her disagreement with the Vietnam War, frequently participating in marches and rallies, joining people physically just as much as she did emotionally through her songs. She continues her support of global human rights to this day, and she has been performing publicly for over 55 years, showing unending passion for her craft.
This is by no means a comprehensive list of inspiring musicians, but hopefully this sampling has shown you how far passion and drive can get you. Go ahead and find others who help you dream big, and don't let a single obstacle stand in your way.
Katarina Underwood is an editorial intern for Sonicbids.