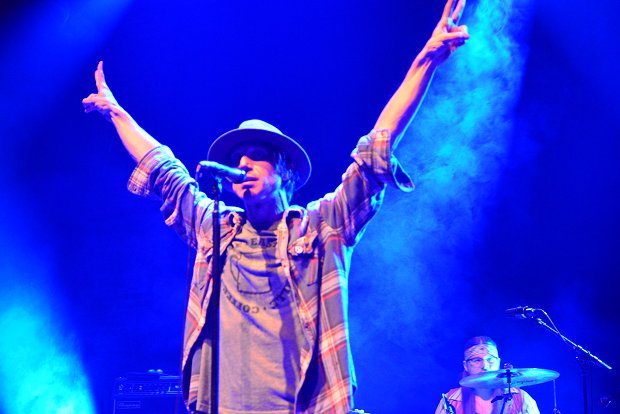 Image via gratefulweb.com
How many people do you hear talk about their master plan to rule the world, but they never seem to make much progress from one year to the next? Sure, pursuing a career in the music business is difficult and life always seems to get in the way. But perhaps with these eight common-sense, practical tips (here are the first nine tips in case you missed them), you just might get to that next level of your career sooner than you think.
1. Enlist quality control standards
Be sure to closely monitor the quality of your promotion and make sure to do things right the first time. For instance, make sure to check the dates and addresses on the posters you create before you send them to the printer, and also have someone check the spelling and grammar of your marketing messages before your post them on your blog.
2. Remember to promote the promotion
When you get that review of your music on a blog, be sure to promote the review by placing links to the blog everywhere you can (on your social networks, on your website, and in emails you send out). Make the most out of every success.
[Ask a Publicist: How and Why Should I Keep Track of My Press Coverage?]
3. Utilize "reminder marketing" techniques
Don't expect people to remember the show you invited them to several weeks before. Send out several notices spaced evenly over two or three weeks before your gigs, and use a combination of strategies (postcards, phone calls, social media, face-to-face selling, etc.) for maximum engagement.
4. Be consistent
Make sure to communicate a consistent identity in everything you do. Remember that your name, logo, slogan, attitude, and tone all affect the image that fans will form in their own minds. If there are inconsistencies, the fans might get confused.
[8 Ways to Build and Strengthen Your Band's Brand]
5. Sell the benefits
Remember to push the benefits that you offer in all of your marketing communications. It's not enough to tell people you're performing at Club X on Saturday night at 9:00 p.m. You have to tell them why they should care and what's in it for them.
6. Prepare that 30-second elevator pitch
Be prepared at networking events to tell people about your music/business/idea in the most concise and descriptive way possible. More importantly, always be prepared to tell the other party how he or she will benefit from doing business with you. Again, remember that people are usually more interested in what's in it for them.
[Why and How to Write an Elevator Pitch for Your Music]
7. Stay positive
Don't just wait for the big pay-off when you reach your ultimate goal. Celebrate the small successes, too, and show thanks to all who have offered their help. This builds team morale and increases your chances that people will continue helping you.
8. Be ready to go the distance
Remember that building a music career is a long process – it's not something you do on the weekend and then stop. It takes hard work, but the payoff will eventually come. Good luck.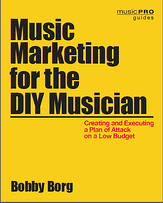 Bobby Borg is the author of Music Marketing for the DIY Musician: Creating and Executing a Plan of Attack on a Low Budget (September 2014). Find the book on Hal Leonard's website under "Trade Books" or on Amazon. Signed copies with a special offer are also available at bobbyborg.com.