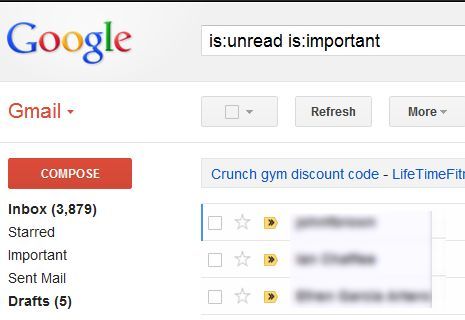 Image via PCWorld
Imagine this clichéd scenario from a Hollywood teen comedy: the protagonist's parents are out of town and s/he wants to throw a party. They tell a few of their close friends, and those friends tell a few of their friends, and so on to the point where, on the night of the party, nearly half of their high school is there and the crowd has swollen to extreme proportions. Sometimes a publicity campaign can work this way, too – starting small and relying on word-of-mouth to create anticipation and a feeling of authentic, organic momentum.
This kind of campaign (which for the purposes of this column I will call a "focused campaign") can work wonders for a new band, but so can a campaign that casts a wider net (i.e. inviting everyone at your school to the party upfront). Let's call this kind of campaign a "comprehensive campaign." Both have their advantages and their drawbacks, and depending on a band's history, sound and visibility, one may be more effective than the other.
Focused Campaign
While all publicity campaigns follow the same basic architecture I outlined in my previous column, they can differ in terms of how selectively an album is pitched and how many resources are conserved or expended throughout the campaign. A more focused campaign starts small, and tactically. A publicist would send a limited quantity of advance copies of a band's upcoming record only to select tastemakers – critics and editors whose endorsement would provoke interest from their peers and colleagues. When this technique works, it can create a genuine dialogue around an upcoming record, and snowball into more (and more prestigious) press coverage.
However, being selective in pitching and hoping an album catches on organically can be risky. It helps if the music is superlative, and if the publicist working the record is well-connected. If it backfires, however, you're back at square one. It's important to be fast on your toes, and you may miss out on some great press opportunities by not casting a wider net at the outset of your campaign. In such an outcome, you may risk bumming out the folks that you pitch to as a second resort (to continue my metaphor from earlier, would you like to be invited to a party only after learning that you weren't in the first place?).
Comprehensive Campaign
For some new bands, it may not be worth the gamble of a more focused campaign. The alternative is more of a "throw everything against the wall and see what sticks" model. This would mean sending out advance downloads or streams of your record to as many worthwhile press contacts as you can find. After all, music critics and bloggers are just like any other kind of music lover – they're voracious, they're omnivorous and they're open-minded. Who's to say they might not cotton to your music? You never know if you don't try.
The disadvantage of pitching so thoroughly is getting lost in the shuffle. When you open your inbox every morning, do you sigh in desperation when you see the number of new, unread emails? It's the same – and often way worse – for high-powered music writers, so a lot of emails from bands and publicists are straight-up ignored. It can be easy to get lost in the shuffle, but with a little tenacity (and more than a little tact) you can overcome this. There's a certain amount of momentum that can also come from taking as many different press opportunities as possible, expanding your audience in directions you hadn't anticipated and raising your profile to the point where you'd be more difficult to ignore.
There are many, many, many factors that influence the effectiveness of a publicity campaign beyond what I've outlined in extremely broad strokes here, but – depending on your band, your publicist's preferred methods and what you expect to achieve from a campaign – you can try to set the course for your campaign early on by starting small and deliberately or going for broke and pitching far and wide.
Jason Baxter is the in-house publicist for Seattle's Hardly Art Records, and performs in the electronic duo USF. In a past life he was a music journalist and writes comic books in what little spare time he has.