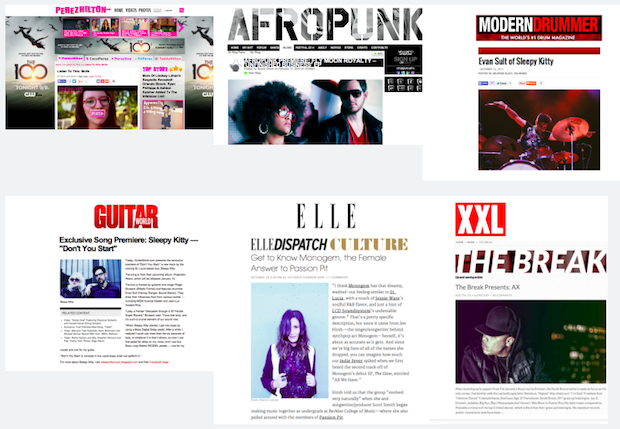 Image via Golightly Media

Publicity: Every artist wants it, but many fail to secure any real attention. Back in the day, the only way for an artist to become famous was a mixture of radio airplay and massive pushes from teams of publicists, with all of this typically backed by labels who had the money to invest in artists and albums.

These days, the promotion and publicity industry is completely different. With the advent of social media and blogs, the game has changed. There are bloggers who have more readers than many physical newspapers, and getting a song or artist name to trend on Twitter can be more powerful than even the best of reviews.

So, is publicity something you and your band need? What will it cost you, and is that worth it to you? As the industry changes, some say PR professionals are no longer necessary, while others insist they're needed now more than ever. I spoke with two publicists I have personally worked with—Julie Lichtenstein, record label veteran turned independent publicist at her 37–Media and Lily Golightly, owner of namesake Golightly Media—sharing insights bands and artists should know before making their PR decisions.
What are your typical rates?
Lily: Really depends on the campaign. A typical campaign with my company costs anywhere from $1,250 per month to $2,200 per month. We limit the number of bands that we work at any given time, so we have to charge a lot more than some other companies to keep our roster tight.

Julie: Independent publicists charge anywhere from $1,000 to $5,000 per month – and in some cases, more – depending on the scope of the project.
How do you approach working with bands and artists? Is it a certain length of time, a campaign around a song or album, or something else?



Julie: If the artist is coming out with an album then ideally you will want to be on the project three to four months ahead of the release for setup leading up to release day.

Lily: We usually base our campaigns around goals and content. Sometimes managers will come to us saying, "We need an extra press push for so-and-so band for when we approach a label." In that case, we focus on tastemakers that are super buzzy that the label would be impressed with. If it is a tour we are working, the goal is to sell tickets so we aim to get interviews and reviews in the main daily, alternative weekly, interviews on radio and college radio, potentially morning television if it's a good fit.
What do you end up giving your clients at the end of working with them? What do you promise them at the beginning of your relationship?
Lily: At the beginning of a relationship we set goals, make wishlists. We also send over press reports every two weeks with updates about what writers said, who posted, and who passed.

Julie: I tend to not guarantee anything or rule anything out because in this day and age, you just don't know when something is going to hit or not, or even when. The only thing I promise is that knowing we have the same goals and want the same things, that I will work as hard as I can to reach those goals.
What is a common misconception bands and artists have about publicists?
Julie: They don't know how hard it is to break through in the ever-cluttered world of music. It takes time and the results, especially for newer bands, are not always immediate.
In today's all-social blogosphere, what makes PR still important?
Lily: Not everybody is Beyonce and can drop an album and instantly take over the internet.

Julie: PR was social media before there was social media.