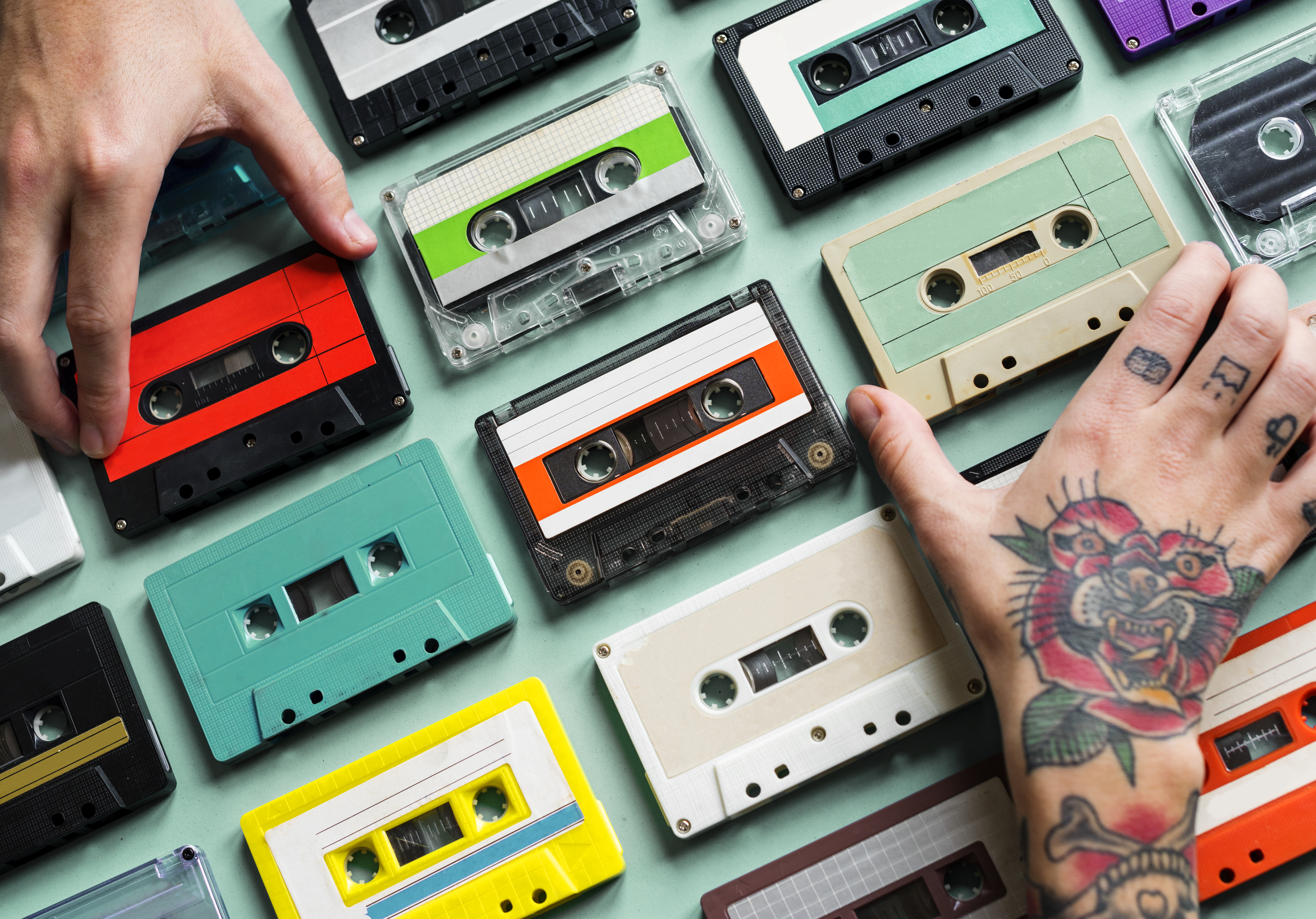 Ah… the roaring 20s. As we begin this new decade, we look forward to the latest trends and shed our skin of the past decade and its soon-to-be-antiquated ways of doing things, right?

However, look at TV and film… everything seems to still be dripping of nostalgia. 25 years later, fans are still hoping for that F•R•I•E•N•D•S reunion, studios are still releasing remakes of classics, and artists like Alanis Morissette and Mariah Carey are cashing in like never before on their hits from the 90s.

So, are we looking forward or looking backwards when it comes to releasing new music? Are vinyls, cassettes and CDs worth our time and money for the nostalgia they bring, or are music fans done with physical music in 2020?

Well, let's look at some numbers.

According to Statista, RIAA has reported a steady decline in CD sales since 2000, from $943 million in sales at the turn of the century to just under $52 million in sales as of 2018.

Some more numbers to make us all feel old, in 2000 *NSYNC released No Strings Attached, selling 2.4 million copies in its first week. Statista reports that the best-selling album of all of 2018 was the soundtrack to The Greatest Showman, selling almost 1.3 million copies.

What does that mean for the independent musician?

In 2016, according to the RIAA, "for the first time ever, streaming music platforms generated the majority of the U.S. music industry's revenues." We even told you back then to consider the costs and the labor involved in printing physical music.

Sure, it can increase sales at live shows, but it can also cause you to find storage space for the extra copies you aren't able to sell. Even this fortune.com article in 2017 reported that 18-24 year olds were responsible for the comeback of vinyl sales, however it's important to note they were mainly buying vinyl of classic albums, not new independent music.

[Does It Still Make Sense to Release Your First Album Physically?]

Since our last post, physical sales have continued to decrease and streaming has all but taken over as the revenue model for the industry. Sure, nostalgia matters to some, but ultimately, as we suggested back in 2016, it depends on your audience.

However, if streaming accounts for the majority of revenue for songs, how can independent musicians make any money from this stream (pun intended) if streaming only pays fractions of a penny per stream?

Moving forward into 2020, it's important to consider a different type of revenue stream: the fan experience. How will your physical music add to the fan experience? How will streaming?

Over the last few years it has been abundantly clear that fans find and consume new music experientially - through the ads they consume, the shows they stream on their phones, the podcasts they listen to, the live shows they attend, the social platforms they spend hours on (TikTok rabbit holes, anyone??), and the playlists that are curated for them by the tastemakers they follow.

For streaming revenue, you can focus on playlists and media placements. For physical music revenue, however, first consider your audience. If they are 55 years of age and older, you most definitely want to still print physical copies of your music, according to this recent YouGov study.

Gone are the days of the typical single/album launch where you announce a single and fans flock to iTunes to purchase the track or grab the CD at your show and listen to it on the car ride home - do new cars even have CD players anymore?

If they are not in that older age group, think about how a physical copy of your music will increase their fan experience.

Do you tour? Are people showing up to your shows and continuing to engage with you online? Have you built a fanbase where you've developed repeat attendees and highly-engaged fans?

If you've built your following to a place where there are fans who are more than passive listeners of your music (keep in mind, you don't need a large following for this to be true), consider doing a limited run of physical music (read: 100 copies) that you can autograph and giveaway for a contest or bundle with new merch at live shows with a promise of a selfie with your fan holding it up and a social media follow.

Before you get all excited and invest in physical units because you've read vinyl sales are soaring or CDs are making a comeback, always consider your specific audience.

What artists and genres are benefiting from this spike in sales? Where are these products being purchased - is it strictly a Barnes & Noble trend for the mainstream or are independent live shows seeing an increase in these sales? Not sure? Ask your fans!

Instagram Story questions, Facebook polls, Twitter chats - use the tools at your disposal for some basic market research before you decide if it's worth the investment. At the end of the day, these pieces of nostalgia are just that - things for fans to consume for the experience of owning them, not playing them.

If your music doesn't fit with that experience, it may not be the right genre of music or the right time in your career to elicit that type of reaction from your fans.

What do you think? Is physical music something you're going to invest in in 2020? Tell us in the comments!