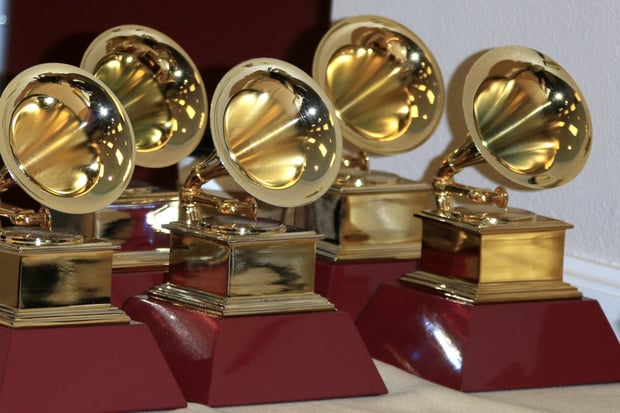 Photo by Helga Esteb via Shutterstock
This article originally appeared on Hypebot.
From time to time, the Grammys change the rules. Five were recently announced, with several addressing new issues that are a product of the digital age where music streams are replacing sales, and tracks often matter more than albums.
5 key rule changes
Streaming-only recordings will be eligible for the first time. Submissions must have a verifiable online release date and quality comparable to at least 16-bit 44.1 kHz.
Members will be able to vote in 15 categories plus the four General Field categories (Best New Artist and Record, Album, and Song of the Year). This number previously was 20.
Best New Artist contenders no longer will be required to have released a full album.They must have released a minimum of five singles/tracks but no more than 30 singles/tracks or three albums. They may not have entered the category more than three times.
Best Blues Album will split into Best Traditional Blues Album and Best Contemporary Blues Album.
Best Rap/Sung Performance will take the place of Best Rap/Sung Collaboration. In addition to collaborations, the category now encompasses recordings by a solo artist who blurs the lines between rapping and singing.
Key dates
Oct. 1, 2015 – Sept. 30, 2016

Product Eligibility Period

July 1 – 20, 2016

First Round Online Entry Process

Aug. 10 – 24, 2016

Final Round Online Entry Process

Aug. 24, 2016

Deadline For Product Submission

Sept. 15, 2016

Last Day To Become A Member To Vote In First Round

Oct. 14, 2016

First Ballot Mailing Date

Nov. 4, 2016

First Ballot Deadline

Nov. 15, 2016

Last Day To Become A Member To Vote In Final Round

Dec. 6, 2016

Nominations Announcement Date

Dec. 14, 2016

Final Ballot Mailing Date

Jan. 13, 2017

Final Ballot Deadline

Feb. 12, 2017

59th Annual GRAMMY Awards Telecast
Hat tip to Marilyn Laverty of Shorefire Media.
View the full text of the Grammy announcement on Hypebot.
Bruce Houghton is the publisher of music business sites Hypebot.com and MusicThinkTank.com. He is also the founder and president of booking agency Skyline Music whose 60+ clients range from Zoe Keating and Darlingside to 10,000 Maniacs and Roger McGuinn.