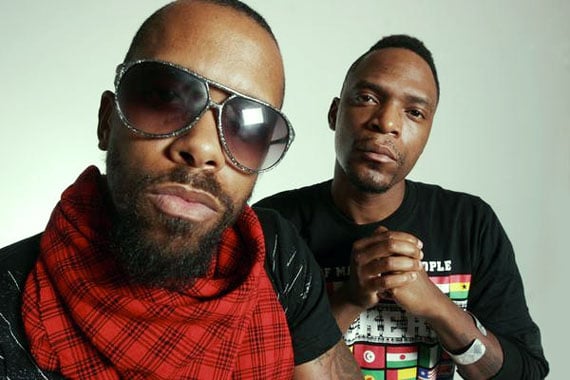 Are you the next big thing in hip hop? Dead Prez is looking for two talented Sonicbids acts to open for their show at the Empire Control Room and Garage in Austin on May 15, 2014.
"It's a chance to inspire through what you do," says stic.man, one-half of the hip hop duo. "It can be a big step in advancing your professional career, as well as gaining support from those in attendance."
stic.man believes that the most important skills for emerging artists to focus on building are "authentic subject matter, compelling and original songwriting, and engaging stagemanship."
He also wants to ensure that his supporting acts are hard at work making an impact on their local community: "They should be a positive example for their peers," he says. His advice is to "develop your skill with humility, and keep practicing!"
Do you think you have what it takes to open for Dead Prez? Submit your EPK by May 5, 2014 to find out!