They're out there somewhere: tastemakers. Talent buyers. Record label CEOs. They probably look like you and me, but they have the ability to hand you an opportunity to step onto a larger stage, taking a huge step forward in your career. If you're lucky, you're only one degree of separation away from someone who show you a path to fame or, at the very least, doing music full time. These opportunities can arrive at absolutely any time, and often in the most unlikely ways. These five stars prove how important it is to be practiced, committed, and prepared for when those opportunities come knocking.
1. Ed Sheeran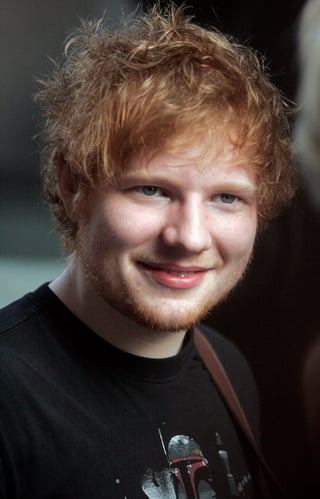 Photo by Eva Rinaldi via Wikimedia Commons / CC BY-SA 2.0
Showing us that success is never truly an accident, the boyish crooner started out busking for dollar bills on the street and hitting up every LA open mic he could find (a good move in a city where bands often pay to play). Then one night, Jamie Foxx was one of his audience members. Foxx liked what he heard, and before long, Sheeran was crashing on Jamie's couch and had the use of the multi-talented star's personal recording studio.
But of course, this isn't just luck; Sheeran was a motivated musician who practiced hard, bought a one-way ticket to LA, and worked his tail off. He would have impressed somebody important sooner or later.
2. Justin Bieber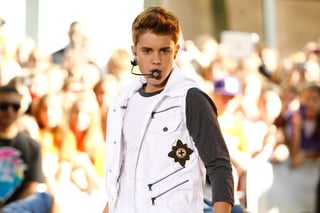 Photo by Debby Wong via Shutterstock
Whether you think Justin's cute, catchy, or just annoying, his magnetism and talent are undeniable. And he owes his stardom in part to another star: Usher. Bieber was already attracting interest from producers and labels, but a private meeting with Usher, in which JB blew his soon-to-be mentor away with his vocals, sealed the deal. Usher set up the right meetings and signed the young talent to his personal media company.
3. Tracy Chapman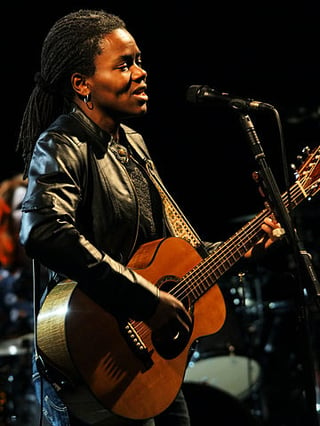 Photo by Hans Hillewaert via Wikimedia Commons / CC BY-SA 4.0
As a student at Tufts University in Boston, Chapman joined the city's signature street musicians, playing corners, subways, and the steps of coffee shops. She did her best to hit local clubs and open mics, too, but it was her solo sounds while pounding the pavement that got her discovered.
It turned out that one of her classmates, Brian Koppleman, was the son of a recording executive. His father, Charles, was impressed enough with Chapman's songwriting and vocal sound that he started passing her demo around. The result? Chapman didn't have a problem finding a job after graduation: she was signed immediately to Elektra Records.
4. Maynard James Keenan of Tool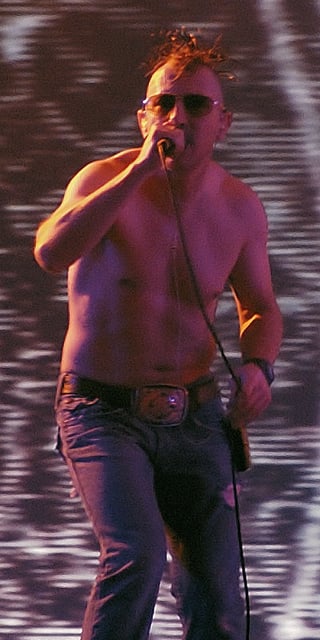 Image via Wikimedia Commons / CC BY 2.0
The freaky, big-voiced singer didn't start out wanting to be a rock star. After enduring a tough upbringing, he was inspired to join the army after watching Bill Murray in Stripes, and graduated from West Point with honors. Later, he became an interior designer.
But his powerful pipes caught the attention of his hardcore drummer neighbor Danny Carey, who heard Keenan shouting at another neighbor in the alley behind their apartment building and thought, "That guy would make a great singer." He was correct, and before long, Tool was born.
5. Toni Braxton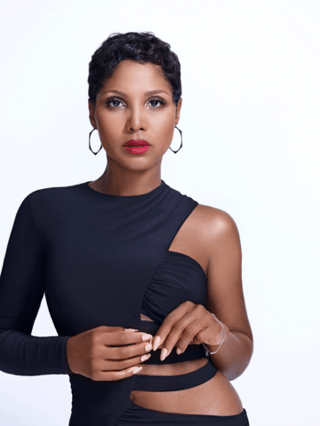 Image via Wikimedia Commons / CC BY-SA 4.0
You never know who might be listening. The R&B singer was singing and dancing as she pumped gas at an Amoco station when the man at the next pump introduced himself. He was record producer William Pettaway Jr., and he invited Braxton to record a demo at his studio. "I took my girlfriend in case he was crazy," says the sensible singer. "He turned out to be legit." And so did she. With a string of hits behind her, she's worth $10 million.
Jesse Sterling Harrison is an author, recording artist, and part-time farmer. He lives in Massachusetts with his wife, three daughters, and a herd of ducks.