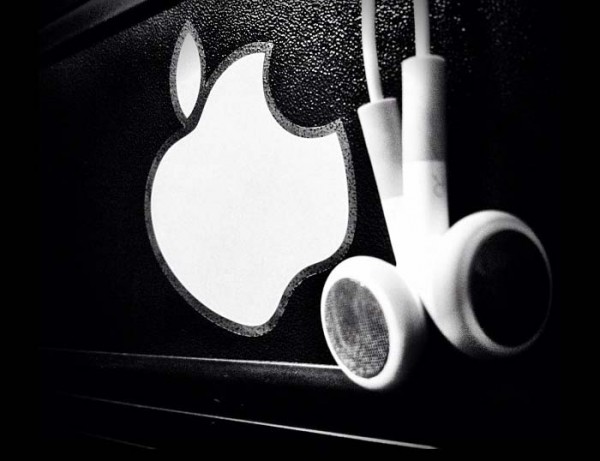 Image via thestranger.com
A version of this article originally appeared on TakeLessons.
Recently, Apple made headlines with their announcement that they will be joining Google Play, Pandora, Spotify, and others in the streaming music game. So what does this announcement mean for artists and fans? Here's how Apple Music compares to other streaming services, and how artists can expect to be paid...

Image via takelessons.com
The music streaming population
Currently, 41 million people pay to stream music online; this number makes up just four percent of the world's population. Many, many more people stream music online for free using services like Pandora and Spotify.
Apple hopes to nearly triple the total number of paying streaming customers in the world when they launch their streaming service, Apple Music, on June 30.
Does Apple Music offer anything new to fans?
In terms of features, Apple Music's offerings are very similar to Spotify, Pandora, Google Play, and others. Apple Music does boast a larger library than any of the other popular streaming services, and also features the option to control the app via Siri on your iPhone.
The most revolutionary thing about Apple Music might actually be its pricing structure. Apple Music offers a three-month free trial period to new users, followed by $9.99 per month for an individual user or $14.99 for up to five users on a family plan.
Other streaming services, like Spotify and Pandora, allow users to remain on free accounts indefinitely. Additionally, Apple's family plan allows users to add more people at a lower cost than any other music streaming service currently on the market.
What does Apple Music mean for artists?
Musicians are already making pennies for every song sold on iTunes, and streaming royalty payments are significantly lower for a number of reasons. Reliance on ad sales and small groups of paid users means that music streaming services have less money to pay out to artists.
Additionally, after royalties are paid out by streaming services, they must be divided again between an artist's label, distributor, and any songwriters or additional rights holders. For every $10 that is paid out in royalties, artists see less than $5.
Following a critical blog post from Taylor Swift explaining why she will withhold her music from the service, Apple has announced that they will pay royalties to artists during the free trial period for Apple Music.
As more people pay to stream music online, many artists hope to see their royalty payments from streaming increase. Whether this business model can truly scale and help independent artists support themselves still remains to be seen.
Megan Liscomb is a writer and musician living in San Diego. Since 2011, she has been working for TakeLessons, an online marketplace that matches students with private teachers for music, language, fitness, and other private lessons since 2006. TakeLessons is dedicated to learning, self-improvement, and helping people make a living by doing what they love.