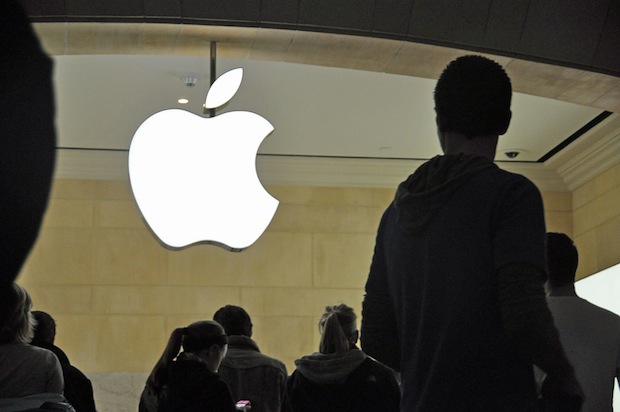 Image via Wikimedia Commons
Yesterday afternoon at its Worldwide Developers Conference, Apple announced the launch of its long-awaited music streaming service, Apple Music. Really, it was only a matter of time before Apple's tech empire would bleed into the music-streaming arena. The online music environment is rapidly shifting from a love of downloading to a love of streaming. In early May, recording company Warner Music Group announced that money from streaming generated more money for them than digital downloads. This only solidifies what everyone has probably already been thinking: streaming is the present and the future of the online music experience.
This is troubling news for streaming giant Spotify, which currently controls 86 percent of all music streaming. Coincidentally, Apple controls nearly the same amount – 85 percent – of paid music downloads, and it has the power to leverage its hundreds of millions of iTunes customers through the sheer fact that they already have their credit cards registered with the company, not to mention taking advantage of the millions of iPhone users who will get the app automatically once the iOS 8.4 upgrade rolls out.
Apple Music will combine users' music libraries with its own massive iTunes catalog. In addition, Apple has created Beats 1, a 24-hour radio station that promises to deliver a wide range of music and exclusive artist interviews all day long. But of particular importance to all musicians is the third prong of Apple's attack: Apple Music Connect. It will allow artists to engage with followers through the sharing of photographs, videos, lyrics, and any other exclusive content they desire. It will also create an avenue for direct, real-time communication between artists and fans.
If you already have your music up on iTunes, you can claim your new profile here by signing in with your Apple ID. If not, you can begin the process and learn more about it here.
So now to the question on your mind: what do I, the independent artist, stand to gain from this development? Well, while we don't recommend at all relying solely on streaming as a means of revenue (you'd soon be broke if you did), if you're not already taking advantage of it to the extent that you can, you're missing out on a powerful opportunity.
Beyond the fact that you should always want to stay relevant with music trends (and streaming has essentially become a lifestyle), streaming platforms give you another space to build your community, can turn first-time listeners into full-blown fans through access to your entire discography, and the wealth of data it provides can be analyzed to see which of your songs are thriving, which aren't doing so hot, and how much your fanbase is growing.
The promotional video for Apple Music at the WWDC gave a brief nod to "the kids [making music] in their bedrooms," implying that it would be just as much a platform for up-and-coming musicians as for those already established. It's impossible to know in these early days, but we hope that the company will stay true to this message.
For iOS users, Apple Music will be available June 30. Android users will have to wait slightly longer, until the fall, to gain access to the app.
In the meantime, learn more about adapting to the wide world of streaming.