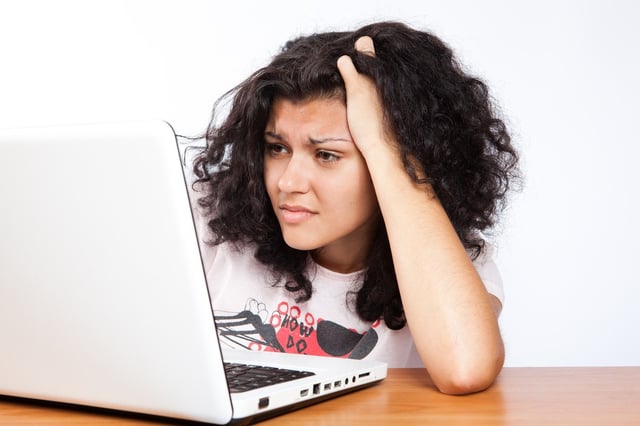 Image via Flickr / CC BY-SA 2.0
You've got your hands on your freshly mastered album, something you've poured countless hours and thousands of dollars into. When release day finally comes, you wait anxiously for the media to pick it up, for the sales to roll in, for the praise and recognition you know you've earned to come your way.
Instead, what you're met with is a deafening silence. The media isn't chomping at the bit like you'd hoped, the sales are minimal, and although your friends and family have high praise, it about ends there.
Thinking about what could have gone wrong, it dawns on you: you've spent so much money getting the album made that you forgot to account for things like public relations, touring, merch, and everything else that goes into making an album release successful.
So before you get to work on your next album, think about adding these five things to your to-do list.
1. Budget for a publicist
Before you even enter the studio, sit down and get real with your numbers to see what it's going to cost you to not only record but to then hire a publicist to promote the album. Usually, this will be a three-month minimum campaign and run anywhere from $500 to $800 per month on the lower end.
To me, this is the most important post-campaign expense to incorporate. Without proper press, your album is going to have a much harder time making it to new fans and industry pros. It's a good idea, however, to also include estimates for things like merch that you can use to promote your new album, as well as tour dates to get the word out. Maybe even a radio tracker, particularly if you plan to hit the road for a lengthy tour.
At the very least, if you find that you can't afford to make your record and hire a publicist (and you don't have any press connections yourself), it might be a good idea to consider holding off on a release until you can afford to give it the proper promotion.
[How Much Should a Music PR Campaign Cost]
2. Release an EP rather than an album
Despite the industry changing at a rapid pace, one of the things that bands seem to hold onto the most is the idea that the full-length album is king. But for emerging acts, especially on their first or second release, I'm a firm believer that the EP is a much gentler introduction... and a much cheaper one.
A short, 20-minute intro into a band is something I'm much more likely to invest my time and money into than 60-plus minutes of a band I've never heard of or have only heard one track from. Plus, because it's so much cheaper, it'll allow you to save your money for some of those must-haves (like a publicist).
3. Contribute to a joint bank account for your band
It should go without saying that your band have a separate bank account solely for money made from shows and use it to pay for services like recording, PR, merch, etc. But shows aren't always a great source of income, and odds are that band members will have to contribute their own money at some point.
Consider contributing a certain amount each week as a way to lessen the costs that a sudden expense may incur. If you can build up a cushion of cash, it'll make that $700-per-month PR campaign or $300 merch order seem a lot more doable than if you're suddenly scrambling to come up with the money on the spot.
Even $10 a week per band member in a four-member band would net $160 a month to this fund, or just under $2,000 a year total. If each member can contribute even more, say $25 per week, that same four-person band would now net $100 per month per person, or just under $5,000 a year total.
By putting away a little money each week, as well as any money earned from gigs or merch, you'll create a strong savings account that can contribute to the expenses that will help propel your band forward.
4. Do a little bartering
This one can be a little tricky, but if you find the right fit, it can be extremely rewarding. While you're unlikely to find say, a producer or publicist to barter with you, you may be able to find others along your path that want something you can offer and vice versa, saving you a little cash on the road to your EP release.
This isn't something I would approach strangers for. In fact, doing so could come across as insulting. But if you've built a strong network of friends and acquaintances, this is where you'll want to look for potential exchange opportunities.
Remember, this should be someone you already know, and you should be sure that you can fulfill what you're offering and that he or she is qualified to fulfill what you're asking. Nothing burns bridges faster than false promises.
Maybe you're a social media expert and your friend does great graphic design. Boom! Perfect exchange of your new album cover for a boost in their social media presence. Maybe you do photography and can offer your friend who's also in a band a promo photo shoot session in exchange for his fine-tuned booking skills on your next tour. There are a ton of possibilities; it all depends on what you need and what skills you're able to offer.
5. Consider fundraising
Good, old-fashioned fundraising. I don't mean sticking a lemonade stand outside your gig and charging five cents a glass (though I wouldn't say no to a band who offered me some cool lemonade on a hot day!), and I don't mean crowdfunding in the way you might traditionally think of on Kickstarter or Indiegogo.
What I mean is a classic fundraising effort in which you invite your fans to support you on your journey, free of any third-party platforms, and on a much smaller scale. Note: for this to work, you need to have a strong fanbase already; this likely won't work if you're a brand new band.
If you feel you've built a loyal tribe, consider offering them something that they can only get for a limited time. For instance, a special acoustic EP or a limited-edition T-shirt, poster, or other piece of merch that you can offer in exchange for their financial support.
Let them know that this is to raise money for the new EP/tour/PR, etc., and be honest with them. You might not raise enough to cover all expenses, but everything you raise will be getting you one step closer to your goal, and in the meantime, you'll be building bonds with your fans. Tell them you want to bring them new music and get the word out, but you can't do it without them.
Put the money from sales directly towards your EP/PR/tour fund, and be sure to thank your fans. Everyone loves being a part of their favorite band's journey and that "secret club" that only insiders know and understand. By doing this, not only will you get closer to your financial goals, you'll build strong relationships with your fans.
Next up: The Definitive Album Release Checklist: 18 Things You Have to Do Before You Even Start Promoting
Angela Mastrogiacomo is the owner of Muddy Paw Public Relations and Infectious Magazine. She has also founded several chapters of the free weekly music industry meetup Balanced Breakfast. Muddy Paw specializes in working with up-and-coming artists on personalized campaigns designed to bring their careers to the next level. To date, they've secured placements on sites such as Noisey, AbsolutePunk, Substream, Property Of Zack, PureVolume, Anti-Music, and many more.