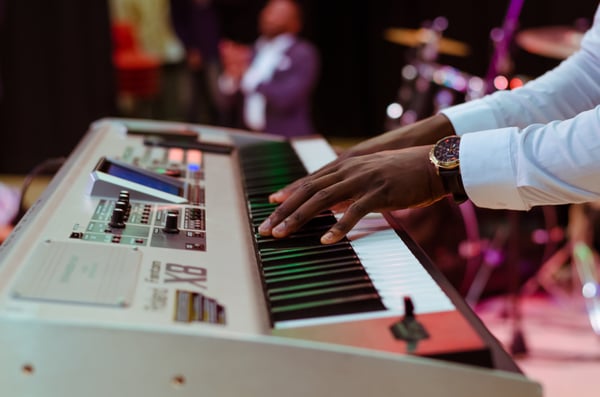 Image via stocksnap.io
Editorial at Bandcamp has been a thing since 2013, but right now the focus on (and following of) their content is sharper than ever. For the unfamiliar, music criticism isn't their bag; the mission instead is to spotlight the best of the hundreds of thousands of bands and artists on the platform.
The qualifying criteria aren't cut and dried, of course. There's no fixed formula for getting your music featured on Bandcamp, and that's actually a good thing.
Managing editor Jes Skolnik explains: "Our features are really sort of concentrated on the humanity of the artist and who they are and what they're making and how they're going about making it. So as long as there's good music and you've got a cool, clean Bandcamp page, and we love what you do, we're happy and excited to feature you."
A terse or uninspired bio on your page won't do you any favors, then. (For tips to beef up your own, try this question-and-answer style guide.) Skolnik notes that the more you have available on your page, the better, and that's not limited to your bio.
"We look for bands are that are really using Bandcamp, too, that are taking advantage of all of the cool options that we have to offer," she explains. "If you've got cool merch up there, we have a feature called the Merch Table. We'll go in and look if people are selling jewelry and tote bags and all kinds of weird and cool merch."
If you're new to the platform or you're struggling with upgrades, rest assured: Bandcamp can shepherd you through the process. Reach out to the editorial staff, Skolnik says, and they'll get you connected to the people who can help you "make your page look the best that it possibly can."
When you've perfected your page and you're primed for a feature, there are more than a few ways to try getting noticed. Tweets at Bandcamp or its contributing writers can work. Buzz in a Bandcamp-scouring community like Bandcamp Hunter can help. Skolnik also keeps an eye on sales, preorders, and new uploads.
"I try to take at least a few minutes with everything," she says. "I want to be able to listen to it all...but I literally don't have the time. I really wish I did. I hate that I don't."
If you're discouraged by imagining how staggering and perpetual a task Skolnik has at hand, don't be. Bandcamp truly does strive to champion the underdogs. If you're working for their attention and your music is stellar, eventually, they'll probably see you. (They really want to.)
"Even though anyone under the sun of any genre can use Bandcamp, we are really interested in things that are kind of off the radar. Not that we don't cover things that other publications cover, because we do," Skolnik says. "But we're more interested in covering stuff that doesn't get coverage anywhere else."
Jhoni Jackson is an Atlanta-bred music journalist currently based in San Juan, Puerto Rico, where she juggles owning a venue called Club 77, freelance writing and, of course, going to the beach as often as possible.