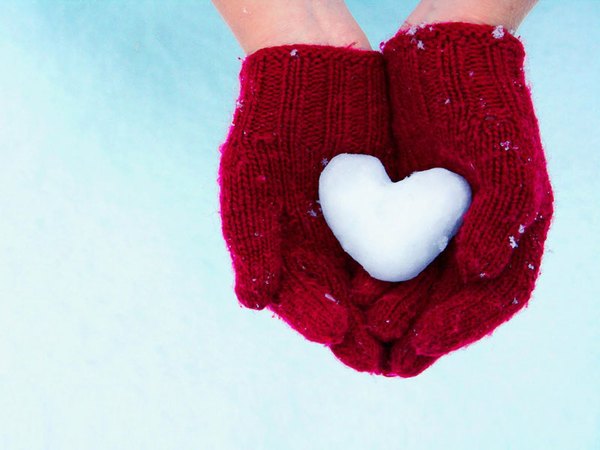 We're deep into the holiday season, and it's the most wonderful time of the year. But remember this tenet: it's always better to give than to receive, and you can show your appreciation, love, respect, and reciprocity for your fans, who support you all year long, with a few simple efforts. Since time is of the essence, here are your quickest, most effective, and fan-friendly ways to show the love!
1. A free holiday cover
Why not do a cover song of a holiday classic or a personal, seasonal favorite? It can be lo-fi, silly, serious, fun, full of mistakes, or just plain playful. It will show your musical depth and breadth, as well as your skill and talent. You can post it online via YouTube or SoundCloud, or give it away to fans as a free download. Whatever the format, your fans will quickly and happily add it to their holiday playlists!
[5 Holiday Songs to Add to Your Setlist]
2. A giveaway
Try a giveaway where you bundle up a CD, a tee, a hoodie, a tote, vinyl, a gift card, a signed and handwritten lyric sheet, or whatever! Make it swag-tacular, and include things the fan can't get via your online merch store or at your merch table at a show. Don't do a contest, and don't make your fans do work to gain possession of a prize pack. Just give it to a fan. Pick a random winner, and give it to them just 'cuz.
Better yet, make five prize packs, and just randomly select the fans who receive them. It won't cost you much, and it'll forever endear you to the fans during the hectic holiday season when they're buying presents for everyone and their wallets are shrinking!
3. Host a basement or living-room show
There are plenty of logistics to consider here, but if you're able to make it work, perform a free basement or living room show for a fan. You might want to go acoustic, if your sound is malleable and works in that format, and you want to make sure that it's on the up and up (read: legal) wherever this is hosted. That is, you want to make sure no noise ordinances are violated and no cops are called to the location by pissed-off neighbors. It can even be a legit secret show, not one of those fake secret shows where everyone knows it's happening.
[3 Steps to a Successful House Concert]
So grab some folding chairs, take a seat, and play acoustically for your fans. Make it a once-in-a-lifetime thing, too! You can also investigate the option of playing at a local coffeehouse, even if your band is way past that point, under a fake name. That's the point of this exercise: making it special and unexpected.
Amy Sciarretto has 20 years of print and online bylines, from Kerrang to Spin.com to Revolver to Bustle, covering music, beauty, and fashion. After 12 years doing radio and publicity at Roadrunner Records, she now fronts Atom Splitter PR, her own boutique PR firm, which has over 30 clients. She also is active in animal charity and rescue.