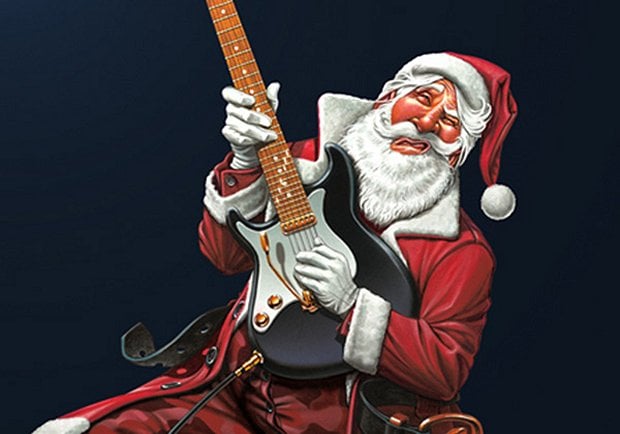 Image via creativehatter.com
With the holiday season approaching, incorporating a festive song into your live set can be a nice change of pace while getting into the seasonal spirit. Tons of musicians including Chuck Berry, the Temptations, and Mariah Carey have released successful renditions of holiday songs over the years. Putting a new spin on a traditional piece is always interesting, so when you're planning your next setlist, take a look at some of these holiday songs and consider how to make them your own.
1. "All I Want For Christmas is You" by Mariah Carey
Most Christmas music includes interpretations of classic pieces. With Carey's 1994 hit "All I Want For Christmas Is You," she stepped outside of the confines of traditionalism and released what would become one of the best-selling singles of all time. With its upbeat tempo, this would be a great song to include in your set if you're really feeling the holiday spirit.
2. "Silent Night" written by Franz Xaver Gruber and Joseph Mohr
Composed by Franz Xaver Gruber to lyrics by Joseph Mohr in 1818, this Austrian Christmas carol has been recorded and performed by countless singers all over the world. The simplicity of this song gives much room for interpretation, and because it's so well-known, you're bound to engage the audience. The Temptations' version of "Silent Night" is a wonderful example of making a cover song different enough from the original piece, yet still recognizable.
3. "Baby, It's Cold Outside" written by Frank Loesser
Originally written as a duet between Loesser and his wife, Loesser sold the song to MGM in the early 1940s. Since then, the romantic winter song has been recorded and performed by a variety of singers. If you have two singers in your band, this would be a nice duet and might yield some interesting interpretations in different genres.
4. "Run Rudolph Run" by Johnny Marks and Marvin Brodie, popularized by Chuck Berry
Very similar to Berry's "Johnny B. Goode," "Run Rudolph Run" is a 12-bar blues number that's the perfect rock holiday song to add your live set. Other artists who have covered this song include Keith Richards, Billy Idol, Lynyrd Skynyrd, and Sheryl Crow.
5. "O Holy Night" written by Adolphine Adam, Placide Cappeau, and John Sullivan Dwight
Composed in 1847 by French composer Adolphine Adam to the French poem "Minuit, chrétiens" ("Midnight, Christians") by Placide Cappeau, "O Holy Night" has remained one of the most well-known Christmas carols since it first premiered. The popular version we generally hear today was created by Unitarian minister John Sullivan Dwight. This song would be a powerful piece to include in your holiday set as it requires an intense amount of vocal control, masterfully demonstrated in Linda Eder's version above.

What other holiday songs do you enjoy performing at your gigs? Let us know in the comments below!