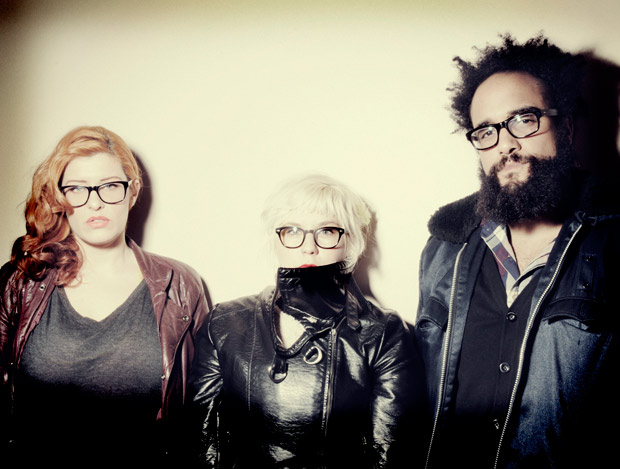 Having great-looking band pics is half the battle. (Image via coolhunting.com)
Your band's overall image is projected through a variety of things, including the music, your official band photos, magazine features, reviews, and your online presence. Now more than ever, the latter is of critical importance. You must cater to, curate, and edit your online image, since fans and industry people have more (and super fast) access to you than ever before.
Nothing ever dies on the internet, so you have to be careful with your band's digital footprint. It can be your first impression, and we all know that you don't get a second chance to make one of those. Here are three effective ways to improve and craft your online image. It's a key element of how you're perceived. And you know what they say about perception, right? It's reality.
1. Have some aesthetic consistency
You should know what look you want to put forth in all aspects of your career. Use a similar or consistent color palette. Retain the same font for T-shirts, artwork, and the band logo, as well as your online skins. Said font should be clean and legible so potential fans can recognize and remember your name, either in the flesh or via their computer monitors.
All band-related images and photos should be aesthetically pleasing and should have a consistent presentation and direction that falls in line with the music, in addition to being easy on the eye. Your imaging and design should be related so that it creates some familiarity. You eventually want fans to recognize your logo wherever and whenever they see it.
[How to Design an Instantly Recognizable Band Logo]
Make sure all of your social media avatars are connected and consistent, too. Those should be band logos or images; don't do something cute or esoteric until you have millions of legit fans and can get away with it.
2. Hire a graphic designer or consultant
You can cheaply hire a graphic designer or an affordable web consultant who can help you craft and define your online image, from how you display your photos to the layout of your digital properties. You want to have a connective tissue uniting all these elements, so you need to make sure there's consistency. A graphic designer who has a trained eye can help with this. Besides, who doesn't have a friend who does graphic design?
On a related note, you want to make sure that all of your properties are current, informative, and look modern. Your website shouldn't look like it was created with Geocities back in 1999.
[7 Basic Design Principles to Clean Up Your Band's Website (No Coding Required!)]
3. Be careful what you post
Do not use your band's Facebook, Twitter, or Instagram account to post tons of too-personal, inappropriate, or political stuff. Those properties should really focus on your musical endeavors, events, and news. Put your shit on your personal feeds. If fans choose to follow those and want to get acquainted with you on that level, so be it. They can get your opinion on Making a Murderer or pictures of the grilled cheese you ate for lunch if they're so inclined.
[How Much is Too Much? A Guide to Sharing Just Enough on Social Media]
Amy Sciarretto has 20 years of print and online bylines, from Kerrang to Spin.com to Revolver to Bustle, covering music, beauty, and fashion. After 12 years doing radio and publicity at Roadrunner Records, she now fronts Atom Splitter PR, her own boutique PR firm, which has over 30 clients. She also is active in animal charity and rescue.