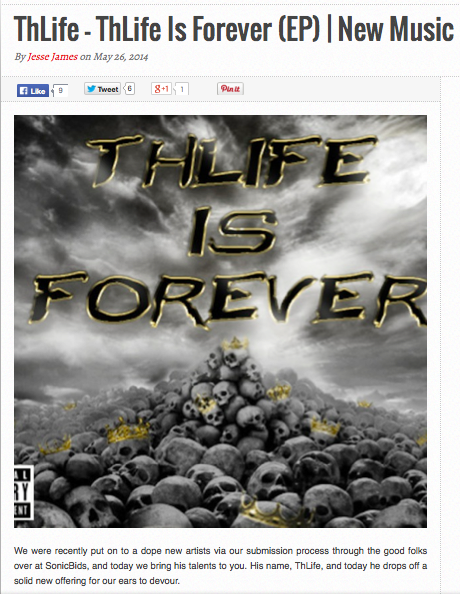 Sonicbids artist ThLife was featured on stupidDOPE earlier this week.
Want to be featured on stupidDOPE.com, the online lifestyle magazine with over 1.5 million readers per month? The publication wants to help you build your brand and increase your fanbase, and is accepting (free!) submissions through May 30, 2014 on Sonicbids.
stupidDOPE has previously featured artists such as Bas, Joelle James, Smoke DZA, Apollo Brown, Ludacris, Wiz Khalifa, YG and Schoolboy Q, and has grown to become one of the top online publications over the last four years. We had a quick chat with stupidDope founder Shane Breen, who gets straight to the point about what this opportunity means for selected artists.
What qualities does stupidDOPE look for in emerging artists?
Consistency and authenticity.
Why is your gig listing a good opportunity for Sonicbids artists?
stupidDOPE has spent the last four and a half years supporting the indie music community. We love good music and so do our readers. Our gig listing is a good opportunity because every indie artist is looking to expand his or her fanbase, and stupidDOPE is another great platform to make that happen.
What can an artist do to make his or her EPK stand out in an inbox full of submissions?
Make great records, make sure it's mixed properly, and put thought into everything from your cover art to the final mix.
In what ways has working with Sonicbids been beneficial for stupidDOPE?
Sonicbids has been great for stupidDOPE. It has given us a streamlined way to receive music from emerging artists that are hungry and looking for exposure.
What's your number one piece of advice for hip-hop artists?
Be real.