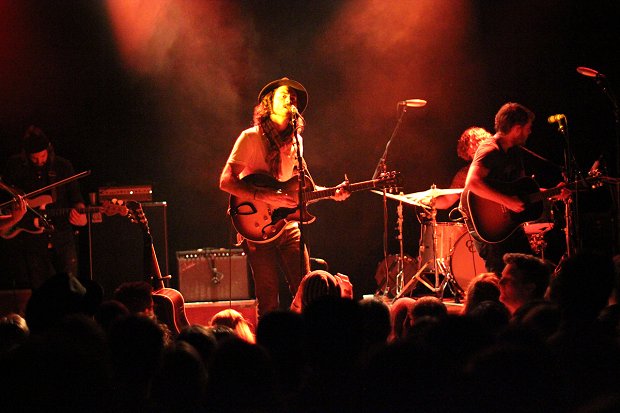 The Head and the Heart performs at CMJ 2014. (Image via cmj.com)
One of the largest indie music festivals in the nation, the CMJ Music Marathon in New York is the perfect opportunity for musicians to show off their musical chops to over 120,000 music lovers from all around the world. This is your chance to not only be part of one of New York's coolest musical experiences, but it could also be the performance that launches your music career! CMJ alumni include Arcade Fire, Feist, Justice, M.I.A., Spoon, Gotye, MGMT, Daft Punk, Eminem, R.E.M., The Killers, Modest Mouse, Yeah Yeah Yeahs, Green Day, HAIM, Icona Pop, Foo Fighters, and so many more. Now it's your turn.
This year, CMJ has reserved a minimum 300 slots exclusively for Sonicbids artists, with performances taking place in more than 80 of NYC's greatest venues. You'll get incredible exposure to label executives, industry-leading music bloggers, and high-profile music influencers. In addition to that, selected acts will receive complimentary registration badges for all band members so that you can enjoy everything the festival has to offer, from learning about the music biz at industry panels to rocking out at other bands' shows. And with 2015 marking CMJ's 35th anniversary, there's sure to be even more perks and special features at the festival this year.
Submissions for the 2015 CMJ Music Marathon close at 11:59 p.m. EST this Thursday, June 25. With all these exciting possibilities at your fingertips, it's really a no-brainer. It's time to strut your stuff – apply for CMJ today!